It's almost Chinese New Year and this year it starts on January 22nd, 2023 and it is the year of the rabbit! To celebrate here are the top 5 fried rice recipes (fried rice symbolises harmony). There's my mother's classic fried rice, an egg net fried rice, an aromatic ginger fried rice, a fancy-ish seafood fried rice and a healthy fried "rice"!
DID YOU MAKE THIS RECIPE? Share your creations by tagging @notquitenigella on Instagram with the hashtag #notquitenigella
Rated 5.0 out of 5 by 3 readers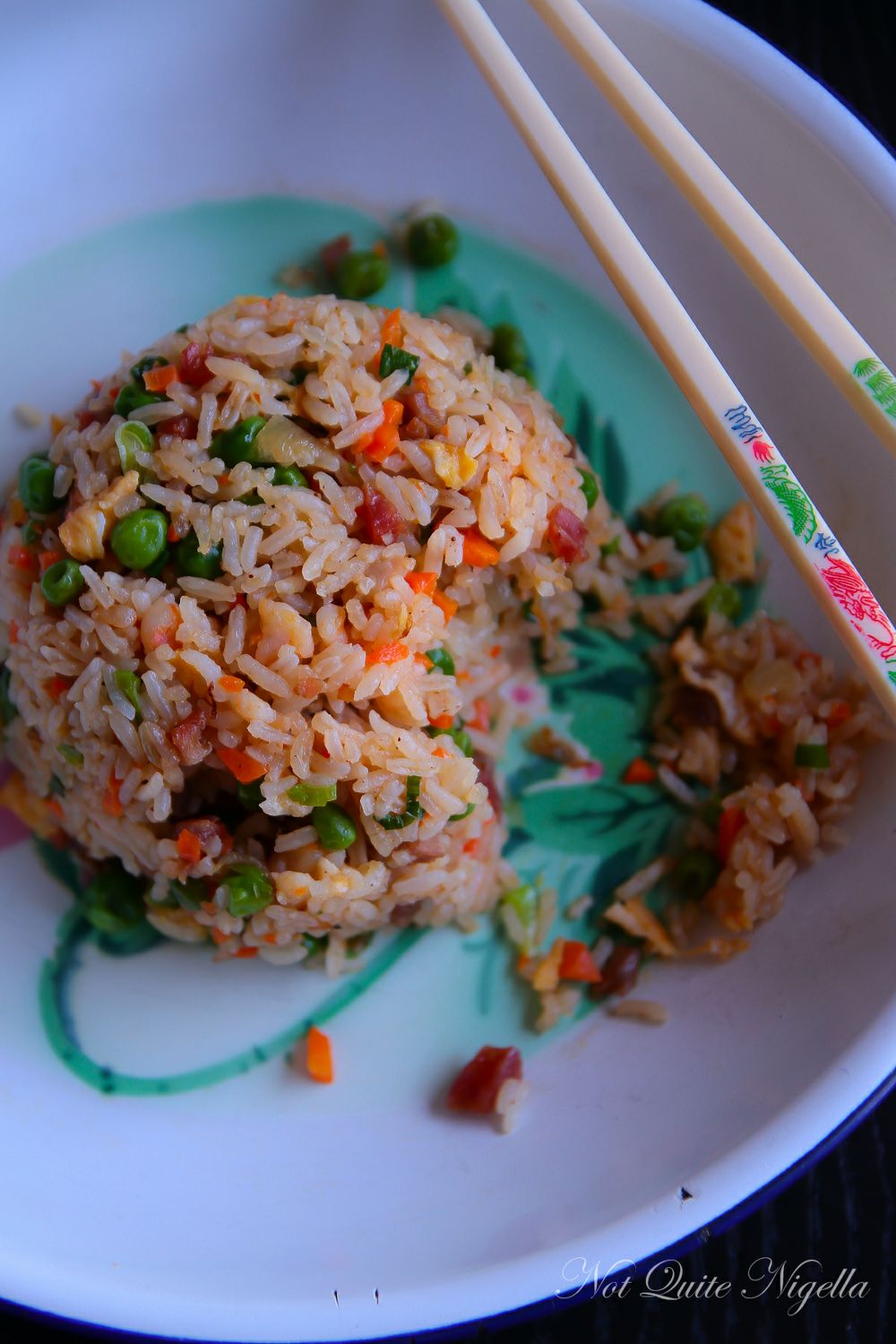 Fried rice was a Saturday ritual at my house growing up and this was always the fried rice that my mother would make. It has all the classics - lup cheong sausage, char siu, egg, peas, carrots and a sprinkling of white pepper!
This is one of my favourite fried rices to make as I love adding the egg netting on top. And it's so easy to do needing no special equipment I promise! It also uses up ham so if you still have any Christmas ham leftover in your freezer then go for it!
This is Mr NQN's favourite fried rice because of the added flavour of ginger. Just one ingredient really lifts the fried rice into something so moreish. It gets its darker colour from the masterstock in it too.
Seafood lovers will adore this fried rice which is a little bit fancier than most (and perfect for Chinese New Year). This has tobiko or flying fish roe tossed through it which gives it an AMAZING texture! I love this fried rice because I love the popping texture and if you do too, please give this a try!
Ok so this isn't really rice, it's cauliflower rice but I know some people might be wanting a recipe like this. It's low carb wtih lots of delicious protein and honestly I absolutely love this low carb version that is full of flavour!
So tell me Dear Reader, do you make fried rice often? What is your pick of these five recipes?