Meet NQN's Intrepid Dining Companions
Not Quite Nigella is Lorraine Elliott, a cake and food enthusiast who believes that cakes belong in an art gallery. Born and raised in the Eastern Suburbs of Sydney, she lived on the Lower North Shore for 8 years and has now returned to the Eastern Suburbs where she lives with her food-apathetic husband who takes most of the restaurant photos for her blog whilst she takes all the still photos of the food that she cooks. In April 2013, her memoir called "Not Quite Nigella" was released by Penguin Books.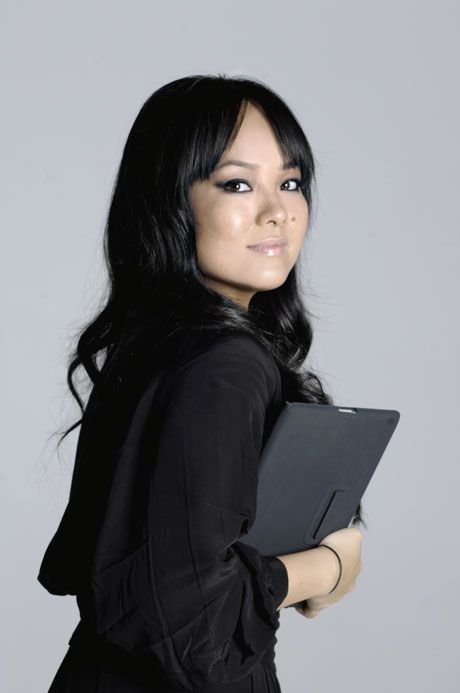 Photo by Naomi Rossdeutscher.
**Blog readership: 250,000 unique readers a month
Pinterest: 79,000 followers
Instagram: 53,800 followers
Facebook: 33,000 followers
Twitter: 16,300 followers
To collaborate with Not Quite Nigella please email info@notquitenigella.com
She has been blogging since September 2007 and blogging full time since January 2009. She loves kitsch and unusual things, travelling far and wide for an unusual meal and cooking and eating food from different countries all around the world. And yes her love of fashion conflicts with her love of food - sadly two opposing forces on her waistline.
For most photography when out and about, she loves using her Olympus OM-D E-10 camera as it is compact, light and versatile.
She'll never sing in front of you but she'll sing when she's at home cooking and she has about twenty different accents that she can put on if you ask her to. Formerly working in Advertising as a consultant and a Media Strategist, she is making Not Quite Nigella a full time entity and has been blogging full time since January 2009.
If you would like to email me, you can do so at:
info [at] notquitenigella [dot] com replacing the "at" and "dot" with the appropriate characters :)
Love,
Lorraine
xxx