About Lorraine Elliott
Hi! Welcome to Not Quite Nigella, my little corner of the internet. I'm glad to see you here :)
So let's talk about food! The type of food I like to eat is really varied and a lot of it has to do with where I live which is Sydney, Australia which is very multicultural. The other thing that inspires what I want to cook is travel and I will travel almost anywhere for food.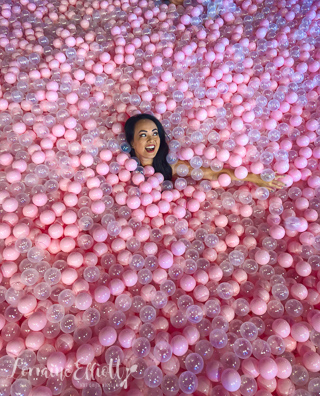 I also love recreating food that I've eaten in my travels or at restaurants. I love Japanese food a lot and I also love Indian/Pakistani/Sri Lankan food too. There really isn't a cuisine I don't like. I love everything from fine dining to street food. 
Fun facts:
1 - I love all sorts of food and travel. Seriously, do not get my started on the subject because your eyes may glaze over hah.
2 - My second favourite love is dogs. Especially rescue dogs and ESPECIALLY senior rescue dogs. The older ones tug at my heart (can you guess I love an underdog?).
3 - My third favourite love is watching television and spa. 
4 - I can't believe I'm writing this but I am kind of a fitness nut. I work out every day so that I can eat all the food.
In April 2013, my memoir called "Not Quite Nigella" was released by Penguin Books! This was such an exciting time and one that I'm really proud of. Unfortunately the book is no longer in print.
Blog readership: 510,000 unique readers a month
Pinterest: 79,000 followers
Instagram: 69,600 followers
Facebook: 44,000 followers
Twitter: 15,000 followers
I love to collaborate so Let's Work Together!
Meet NQN's Intrepid Dining Companions
For most photography when out and about, I love using my Olympus OM-D E-10 camera as it is compact, light and versatile.
Love,
Lorraine
xxx