This recipe is a mix of a few and I wanted to make something a little different with the cinnamon as part of the Master Baker's challenge.
](http://masterbaker.wordpress.com/2008/02/03/hello-world/)
This is the first challenge I've entered being blissfully unaware of these food blogging events. I wanted to do something a little spicey (chili), a little aromatic (cinnamon) and a little rich (chocolate mud).
I received this Dagoba Chili Cinnamon organic hot chocolate mix for my kitchen tea as part of a large chocolate basket from my friends Gina and Teena from Peters of Kensington. The chili and cinnamon chocolate ganache gives it that little bit extra. If an overload of chili and cinnamon is not to your taste, you could always just add the chili and cinnamon mix to the ganache and have a regular cupcake on the outside or you could always reverse it and have the chili and cinnamon in the cupcake and leave the topping as a regular gooey chocolate ganache. As it is, the quantities that I've stated are for those who like a little tingle of chili but an all-enveloping hug of cinnamon. If you don't have access to Dagoba chocolate powder I would suggest a home made version with a ratio of perhaps: 2 tablespoons chocolate powder (not cocoa) to 1/4 or 1/8 teaspoon chili powder and to 1/4 teaspoon cinnamon or play around with that ratio to your taste. It also depends on how hot your chili powder is.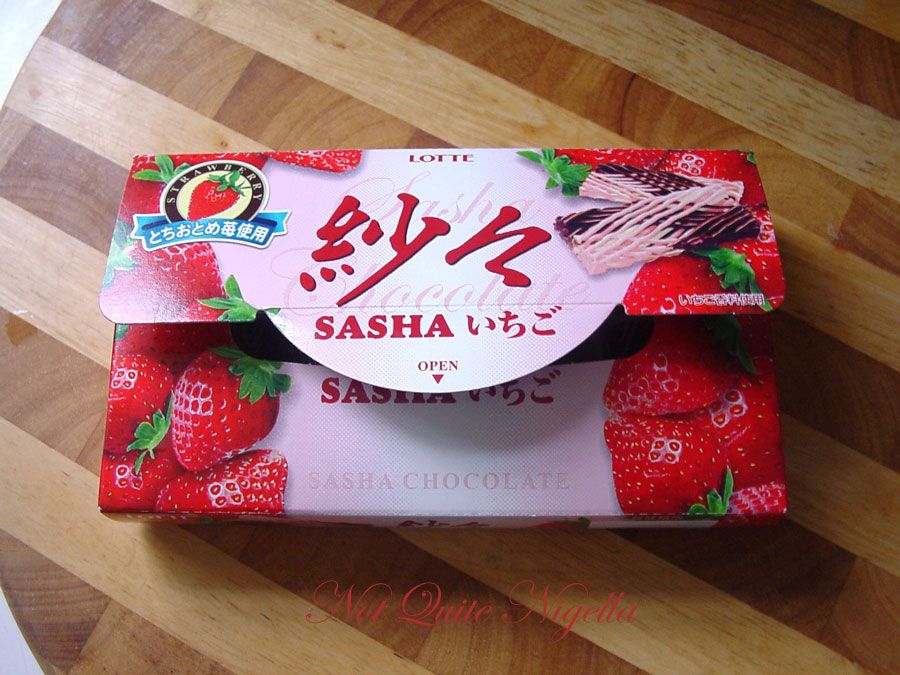 The decoration is not hand made (I am not that dextrous) but rather some individually wrapped Sasha chocolates bought for me by my sister from Tokyo. Please don't be scared off by the combination of flavours, my husband declared these his favourite cupcakes ever as did A&D whom we brought a fresh batch to that evening. Make no mistake, the chewy dense chocolate mud cake is gorgeous and a must bake.
DID YOU MAKE THIS RECIPE? Share your creations by tagging @notquitenigella on Instagram with the hashtag #notquitenigella
Cinnamon, chili and chocolate mud cake
100g dark eating chocolate chopped coarsely
1 1/3 cups (290g) caster sugar
1/4 cup (60ml) coffee liquer (optional)
8-12 tablespoons Dagoba chili and cinnamon powder (depending on how hot you like your cupcakes)
2 teaspoons ground cinnamon
2 tablespoons Self raising flour
Chili, cinnamon and chocolate ganache
300g dark chocolate, finely chopped
4-6 tablespoons of Dagoba chili and cinnamon powder depending on how hot you like it
1 teaspoon of ground cinnamon extra
Step 1 - Preheat oven to moderate 170C degrees/150C fan forced. Line 6 hole texas or 12 hole standard muffin pan with paper cases
Step 2 - Combine butter, chocolate, sugar, the water, liquer and powder in small saucepan, stir over low heat until smooth
Step 3 - Transfer mixture to large bowl; cool 15 minutes. Whisk in sifted flours, then egg (at this stage it will look like liquidey dark chocolate ganache). Divide mixture among cases.
Step 4 - Bake large cakes for about 1 hour, small cakes about 40 minutes. Cool in tin for 10 minutes, then turn cakes onto wire rack to cool.
For Chocolate, chili and cinnamon ganache
Combine chocolate and cream in a small heatproof bowl; stir with metal spoon over pan of simmering water until melted and smooth. Stir in chocolate powder and cinnamon. Cool in fridge until it reaches a piping consistency and pipe over cupcakes.