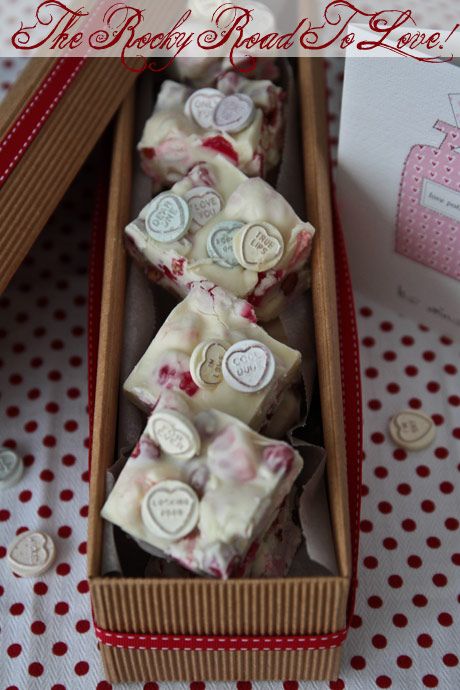 Not everyone loves Valentine's Day. In fact when I talk to some people about Valentines Day their reaction is to sneer at it and talk about "crass commercialism." I'm not sure what to answer to that because of course it is quite true and I can only offer "But this is a day to eat more chocolate! Why the hate? Have some chocolate!" A friend of mine hated it because she thought that it was silly to celebrate on just the one day when you should celebrate it every day. To which I answered "But this is a day to eat more chocolate! Here, have some chocolate!"
Chocolate and I are sort of new found lovers. For the first 17 years of my life I hated the stuff and every time I was given some chocolate I would pass it onto my sister. A couple of times I got curious about what it tasted like and ate it only to and how do I put this delicately...I would throw it up afterwards. I didn't understand why anyone would want to go through that every time that they ate chocolate (I didn't understand that my reaction to chocolate was not normal and thought that everyone did this)  and I left it alone until I was at uni.
It was then that our love blossomed and I came to love and appreciate chocolate-in moderation of course. I know that there are people that have been saying lately that sugar is the cause of obesity and should be regulated or banned for minors but I still believe that everything should be eaten in moderation. Also I am one of those difficult people that if you banned me from doing something, I will only want it that much more ;)
I know some don't consider white chocolate to be true chocolate and whilst it is technically true, I think it is wonderful when paired with a tart fruit like raspberry or passion fruit. I found these adorable heart shaped lollies while shopping in a country town in one of those old fashioned sweet shops that country towns do so well. I bought two rolls knowing that they would have pride of place on another rocky road. I like making it because it is just so easy to make and to me, nothing beats a square of nubbly rocky road with smooth chocolate, crunchy toffeed nuts, soft pillowy marshmallows and gummy raspberry & cream lollies. Just because I like go back to my childhood every now and then.
The reason why I thought to use these lollies was because they were sherbetty and gave the white chocolate a tang to counter its innate sweetness. You could of course use milk or dark chocolate if that is the way that your pendulum swings and the dark chocolate version would be more suited to those that go towards sour lollies although it won't ever get too puckeringly sour. Please do try and get the red peanuts which provide a monster crunch to balance against the marshmallows and gummy lollies. And if the sugar police are around, just tell them you're just having one piece ok? ;)
So tell me Dear Reader, do you think that banning or regulating sugar is a good idea? And what do you think of Valentine's Day?
The Rocky Road To Love!
An Original Recipe by Not Quite Nigella
450grams/16 ozs white chocolate (you can also use dark or milk chocolate)
300g/10.6 ozs red peanuts or Vienna almonds
180g/6ozs raspberry and cream lollies
175g/6 ozs berry marshmallows (or regular marshmallows will do)
2 rolls (78g) of sherbert lolly hearts
Please be smarter than me and use a larger bowl :)
Buyer's tip: you can also use heart shaped foil wrapped chocolates on top or those small heart candy decorations if you can't find these hearts. They seem to be everywhere at the moment with Valentines Day coming up!
Step 1 - Line a 21x21cm/8.4x8.4 inch square tin with baking parchment. In a large bowl, melt the chocolate either over a saucepan of simmering water until smooth and melted, making sure that the bottom of the bowl doesn't touch the water. Or do this in a microwave in a couple of 60 second bursts on 50% power stirring in between bursts. Using a silicon spatula, stir in the peanuts, raspberry & cream lollies and marshmallows.
Step 2 - Spoon into the prepared tin and top with lolly hearts-two together looks quite cute. Allow to set (place in the fridge if the weather is very hot). Cut into logs or squares and wrap in cellophane bags or box it up.