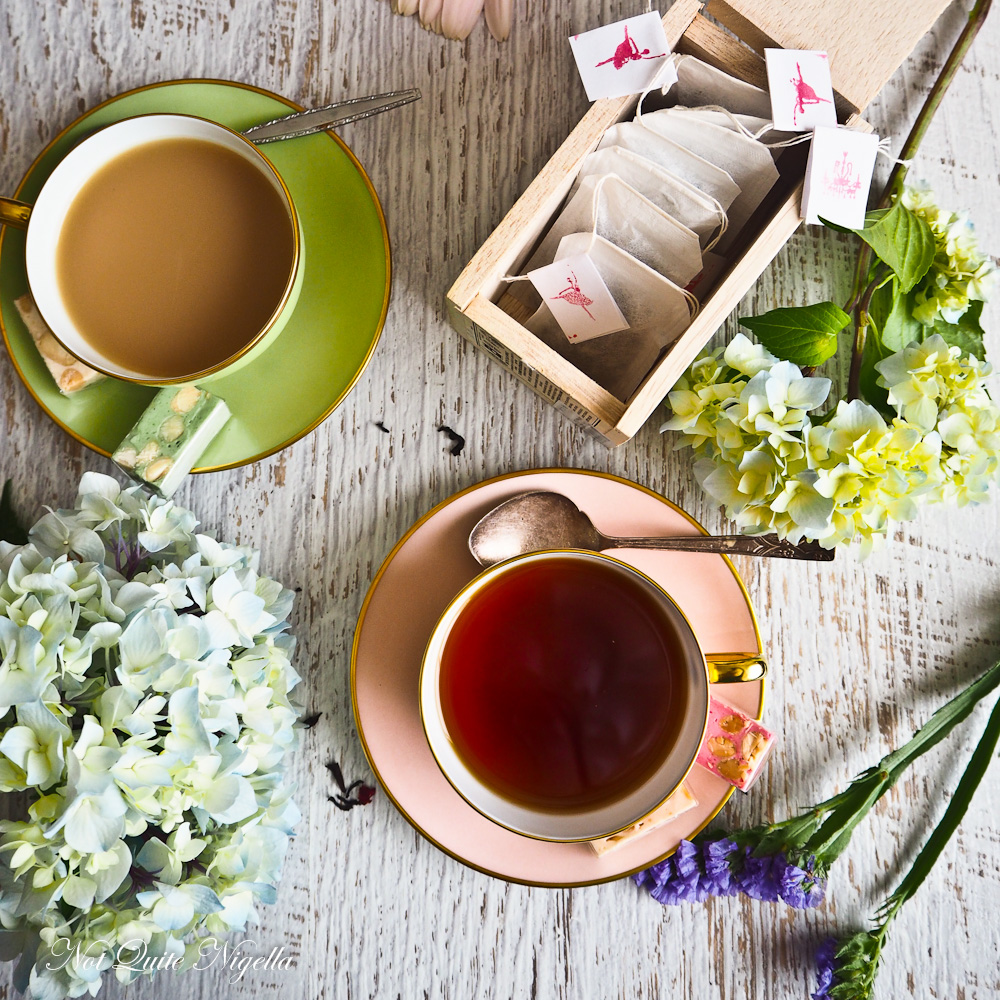 I've started this post many times over the past couple of days, not knowing what to say, not knowing where the final pin would land. Sydney, that wonderful city of mine that I love so dearly has been changed. It has grown up.
I always thought of Sydney as a charmed city. I am aware that it is not perfect, prone to bouts of intense turmoil like the Cronulla riots, but compared to many, we are truly lucky. Not only is the city beautiful but the people are brash, passionate, driven and diverse.
It started off as an unremarkable Monday. One of many days that we were counting down until Christmas. I first heard about the situation via a DM from Mr NQN. I responded straight away. "Are you kidding???" The Lindt cafe was somewhere that I had actually considered stopping at to buy Christmas gifts.
I sat there paralysed, wide eyed and shivering. I couldn't shake the chills. A place, a cafe for goodness sakes, somewhere where I find myself often was suddenly the site of a hostage siege. I didn't know what to say so I warned readers against going into Martin Place and relayed what little information I had.
Lettering by @EmmaKateCo.
One reader from overseas had already heard about it on BBC. She said that she had thought of me straight away and hoped that I was safe. I was safe and ensconced in my apartment. But those people they weren't. They were terrified. If I was shaking then what were they going through? I couldn't even conceive of the horrors that they were experiencing.
I didn't know what to say. All I had was this swelling great love for the city that I was born and raised in. It was hurting, my people were hurting and it was hard to watch. And then I thought of the other victims. Muslims who would inevitably bear the brunt of misguided hatred. People lash out when they are angry and they would become the targets of this anger.
Everyone I spoke to on Monday were scared for the hostages. "Poor people" they said worriedly as if they knew them. Because in a way we did. Those 15 people were us. They were people who went about their lives unaware that something like this could happen.
Then that afternoon good, beautiful people appeared. The "I'll Ride With You" campaign started. One woman had seen a woman wearing a hijab quietly remove it, assuming that she had done so in anticipation of retaliation attacks. The woman stepped off the train and the other offered to walk with her. Then social media, that beast that terrifies those that don't understand it, did what it does best and activated and assembled people. Perhaps it stopped what could have been an awful backlash. #Illridewithyou trended and people volunteered to escort anyone in religious attire to protect them against attack. A dam burst forth of tears and people let out torrents of sobs, not in anger but because of good people. Because we still believe in good. We believe in good, beautiful people. There will always be ugliness in the world but good is a greater, stronger force. I truly believe that.
I went to sleep with difficulty that Monday night with the siege still playing out. I woke up screaming around 1am. When I awoke the next morning Mr NQN appeared at the bedroom door. "What happened?" I asked him. "It's not good" he answered solemnly. It was then that I learned about the two hostage victims Tori Johnson and Katrina Dawson. It was a grey, cloudy, windy day that Tuesday and very little could lift it.
I wanted to see my friends, see people that meant something to me. To share cups of tea, conversation and food with them and to reassure ourselves that life would be ok although we were all changed after that day. But we loved stronger than ever.
So tell me Dear Reader, what were your feelings during the siege? How did you react and when did you find out about it? Are you ok? x
DID YOU MAKE THIS RECIPE? Share your creations by tagging @notquitenigella on Instagram with the hashtag #notquitenigella
DIY Tea Blending
I learned about tea blending during an Etsy workshop, with Literary Tea Co.'s Lauren Nolan. Although Etsy is an online store, they held a four day shop and workshop on the 7th floor of David Jones.
Lauren advised to avoid any wet ingredients when blending your own tea and only use dried fruit or petals. She offered us a range of four teas to choose from: Earl Grey, English Breakfast, Green and Chamomile and a range of aromatics. She advised to use between 1 and 3 aromatics per tea. In the case of Earl Grey which is already very fragrant, she recommended just one or two aromatics.
The blending process is simple and even with a business blending tea, Lauren doesn't use measurements, rather going on her sense of smell and nose for each batch. We half filled a bowl with the tea of our choice and added about 1 teaspoon of our chosen additions. I chose hibiscus flowers and coconut which made for a surprising but lovely aroma. I needed to add a bit more coconut as that does tend to get lost amongst the aromas of Earl Grey and hibiscus and within a few minutes, all of our teas were blended.
1 cup tea of your choice (Lauren buys her teas from Austral Herbs)
1 teaspoon each of whatever aromate you would like to add (some ideas are hibiscus, cinnamon, mango, coconut, rose petals and lavender)
Tea bags (I bought heat sealable ones from ebay)
Step 1 - Place the tea into a bowl and then measure a teaspoon of each aromate, using up to three (or two for Earl Grey). Mix together. Coconut tends to settle at the bottom as it is so fine and light so make sure to mix this up.
Step 2 - Spoon into tea bags and wet the tops lightly. They said that you can seal them with an iron on the cotton setting but I found that only my curling iron really worked consistently to seal things. Attach a swing tag to the thread with glue. Store tea and teabags in a dark container away from light.