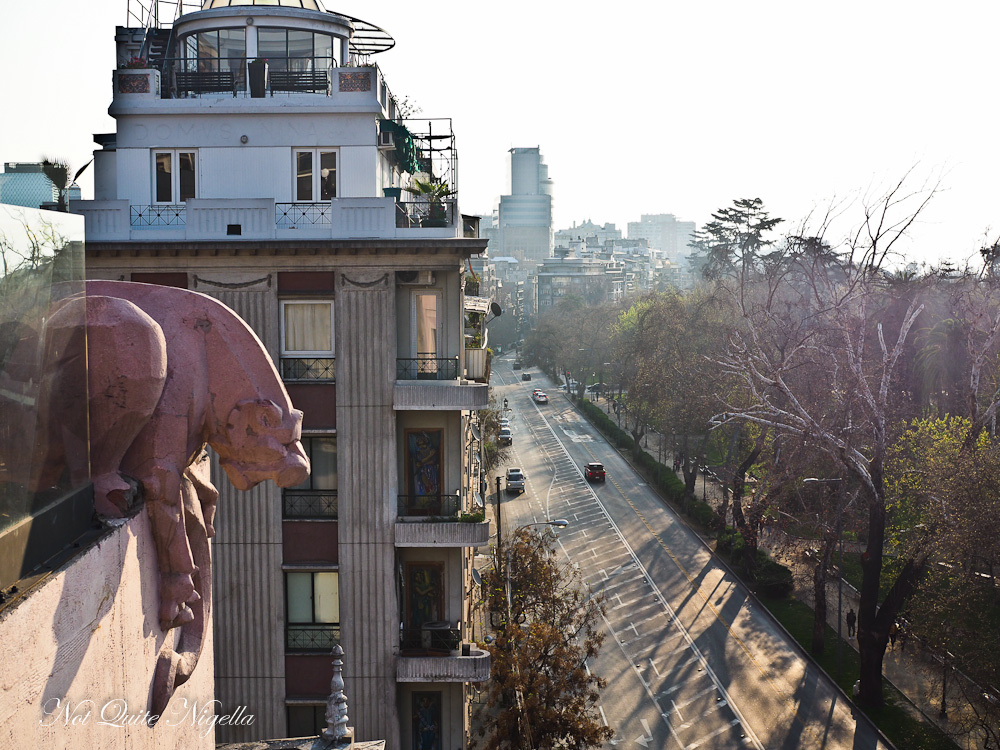 The Luciano K is a gorgeous and unqiue art deco style boutique hotel located in Lasstaria near Bella Vista and downtown Santiago. With just 38 rooms the pink hued hotel celebrates its past as the tallest building in Santiago with Santiago's first elevator.
Service at the Luciano K. is impeccable and friendly and while the facade may look plain there are luxe touches inside. Check-in is smooth and a staff member shows me to my room, up the wrought iron cage elevator. They also have a modern day elevator too.
Named after its architect Luciano Kulczewski, the building has been beautifully restored with as much original detail as possible. This is mostly immediately seen in the floorwork. My deluxe room #605 is tucked away from the main area and when the lovely check-in clerk Carlos sees that I am there he tells me to look out for the original floorwork and tiles.
The room also has a gorgeous little tiled terrace-these tiles too are original and bear the marks of hundreds or perhaps thousands of pairs of shoes on them. They were loathe to remove these as they were still intact. The bed is wonderfully comfortable. Later that night I sink deep into the bed and slumber until my alarm jolts me awake in the loudest way possible.
The sink is in the main bedroom area and there are products by Cava, a Mexican brand that focuses on vinotherapy via grapeseed extract. The products smell gorgeous. There is also a stained glass door that leads to the bathroom proper.
Here there is a large bath and shower combo and the two layers of curtains give you as much or little privacy as you want. The doors are double glazed to keep the noise out and you can also shut the stained glass door for even more noise proofing.
I take what has got to be one of the longest and most satisfying showers (although the hot water does take a while to come through). There are robes, slippers and a safe as well as a mini bar. Wifi is fast and free for unlimited devices.
The Luciano K's 7th floor is where the pool is located and much of the hotel's super Instagrammable shots are taken. Alas its retro pink beauty is best seen in summer.
The original floor
During winter plastic tarps are erected to keep the chilly winds away. It is still gorgeous up here though and if you want a great shot of the sunset, climb up the circular metal staircase for a great view of the city below.
Ceviche 8,900CLP/$18AUD and Octopus with oregano and potato with pepper sauce 9,800CLP/$19.79AUD
I order a delicious Paaion Coconut cocktail with Pisco, coconut liqueur, passionfruit and triple sec as well as a couple of tapas dishes. Tapas here is much more sizeable than what you might expect - around 1 dish is enough for 1 person and it's surprisingly well priced too. I sit back and enjoy the ceviche and the octopus with potatoes and aji (chilli) cream.
Classic chocolate volcano dessert 5,200CLP/$10.50AUD
As the sun sets I crack open the chocolate volcano dessert and the chocolate oozes out of it. It is served with passionfruit gel, chocolate and vanilla cookie crumbs as well as a scoop of ice cream.
I have the feeling that I'll sleep very well tonight.
So tell me Dear Reader, how important is sleep quality at a hotel? What are the top things that you look for in a hotel? And how often do you eat in a hotel restaurant?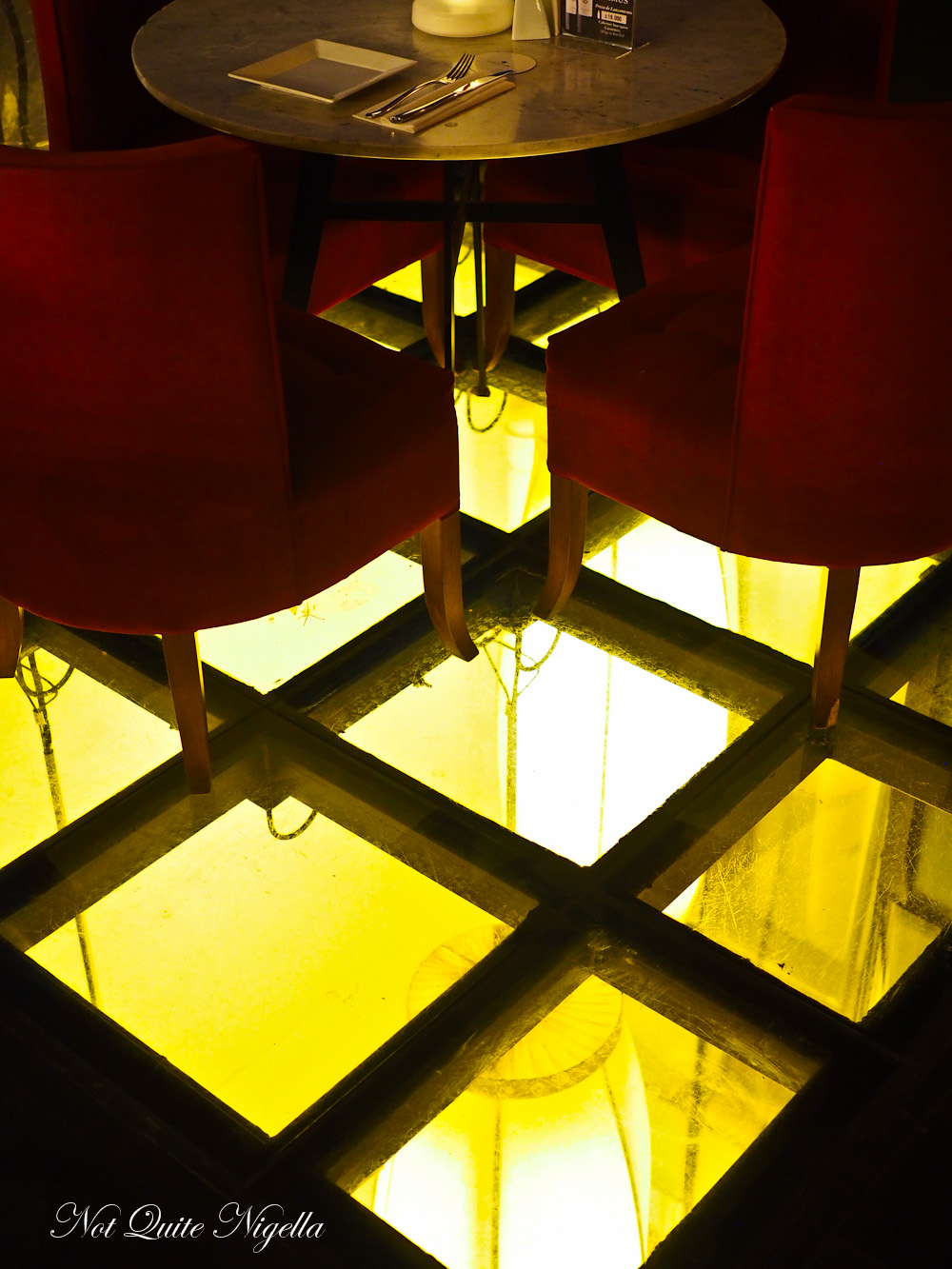 NQN stayed as a guest of the Luciano K but all opinions remain her own.
Luciano K
Merced 84, Santiago, Región Metropolitana, Chile
Phone: +56 2 2620 0900
www.lucianokhotel.com/en/inicio/
LATAM Airlines is the leading carrier to and from South America with the largest network and unparalleled connectivity throughout the region.
LATAM operates seven one-stop flights each week from Sydney to Santiago, Chile, the gateway to South America. From 6 October 2017, LATAM will also offer three non-stop flights per week from Melbourne to Santiago, on board its next-generation fleet of 787-9 aircraft. For more information or to make a booking call LATAM reservations on 1800 126 038, visit your local travel agent or www.latam.com.