A tiny cafe that serves just hummus? Darlinghurst's Simply Hummus bar does indeed serve mainly hummus (and a few other things like toppings, felafel roll and soup). But the main star here is undoubtedly hummus. In fact in a month's time a book all about the dip that took over the world is coming out. "You'll get 95% of the recipe, but there's one ingredient I keep secret," says Israeli born Yoash Dvir.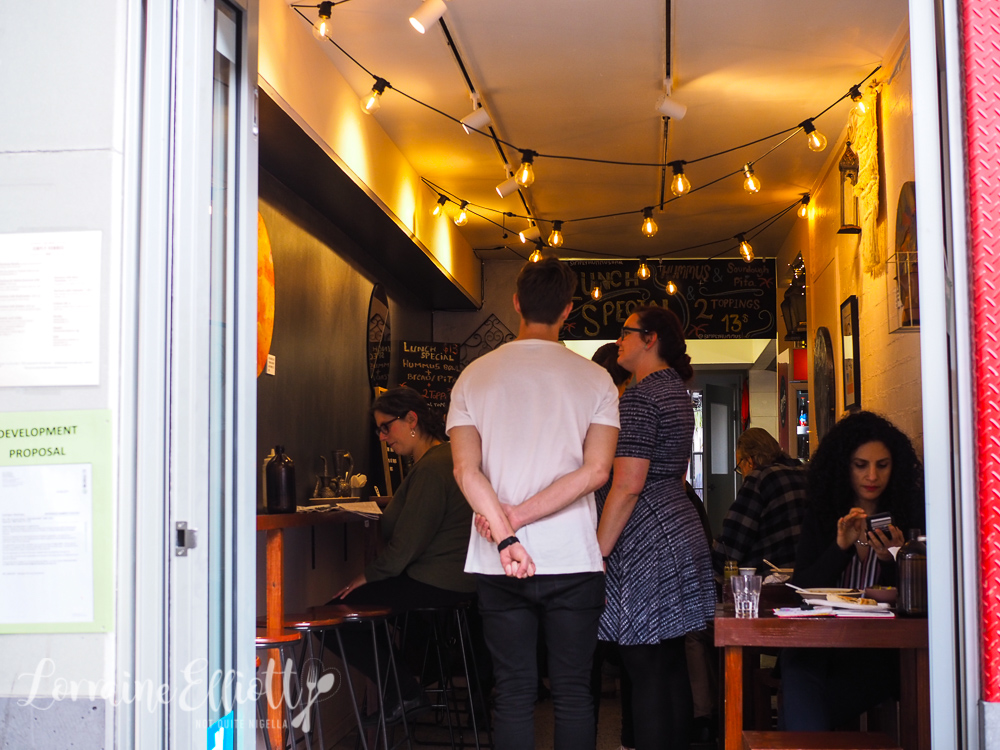 Ordering at Simply Hummus is at the counter and the menu is simple: hummus bowls with your choice of 2 toppings from a list of 7. Any more toppings are $2 each. It's a tiny eatery with two tables outside, bar style seating and three tables for two inside.
We order our bowls, a cup of lemonade and grab a table outside. Yoash sizes Audra and I up. "How good friends are you?" he says, "Because you're going to fight over the baklava."
Lemonade $2
The uncarbonated lemonade is made with fresh lemons and is perfectly tart. A little tip: ask for fresh mint in your lemonade.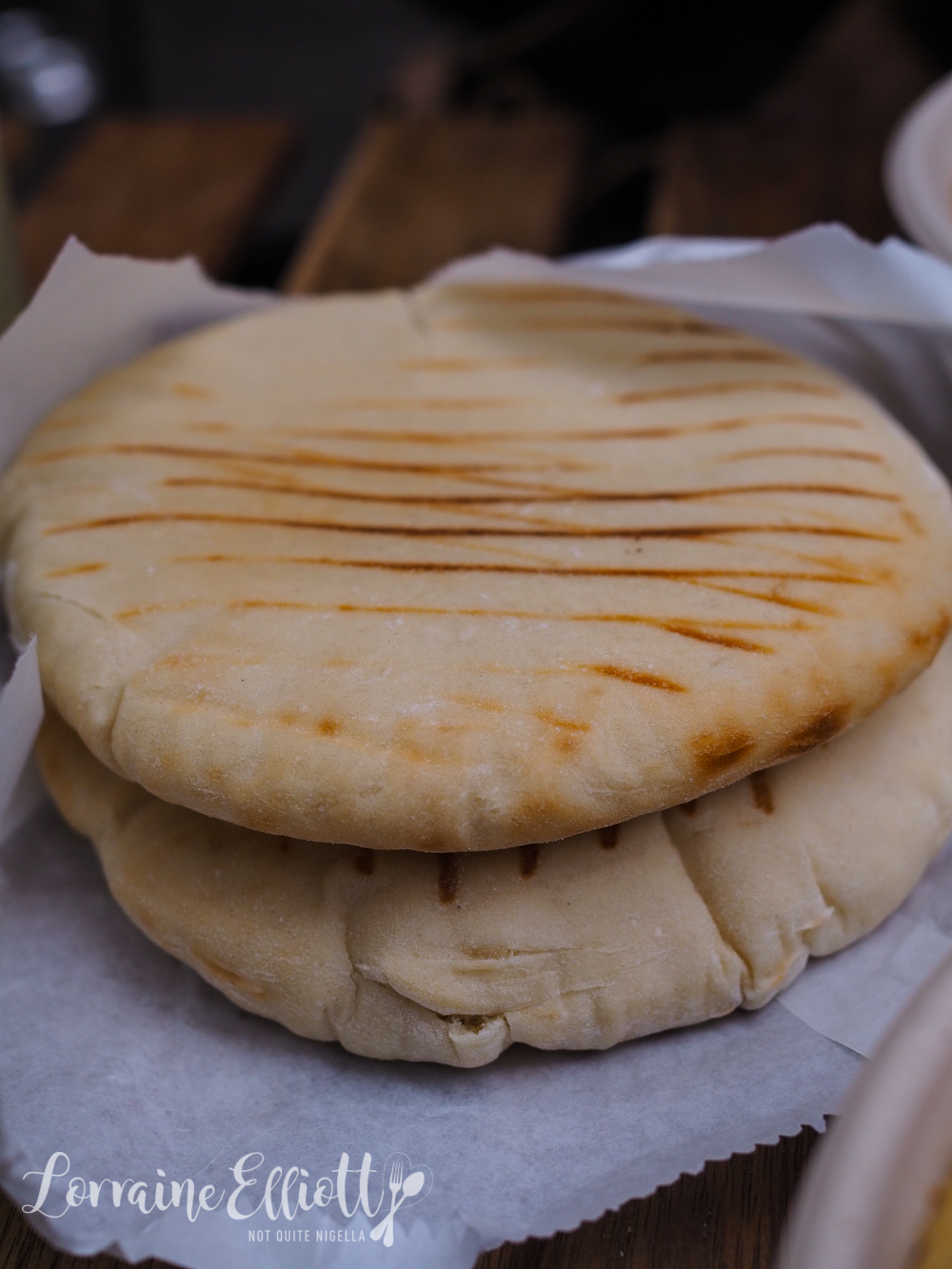 Pita bread
Each hummus comes with a warm round of soft, pillowy, warm pita bread.
Hummus bowl with felafel and spicy tomato $13
The hummus is creamy, lemony and not overly garlicky with a slightly chunky texture to it (as opposed to smooth hummus). All hummus bowls also come with free refills. The three felafel are crisp on the outside with a nubbly textured centre and great to fill the soft pita with. The spicy tomato isn't hot spicy but it has a big glug of olive oil and plenty of fresh tomato.
Hummus bowl with Israeli salad and tabouleh $13
The tabouleh is Yoash's own version. It doesn't have tomato or bulghur wheat, instead it is a verdant version with plenty of spinach and parsley to give it an appealing freshness. The Israeli salad is perhaps my favourite topping along with the felafel. It's just fresh flavours of tomato, cucumber, garlic, lemon and olive oil.
As we finish Yoash brings a platter and a coffee pot around and offers everyone a post-repast cup of Turkish coffee and a chat. He tells us about an off menu hummus bowl with shakshuka and gives us a sample of it. It's rich with spice and concentrated with lots of onion and tomato and he serves it atop a bed of hummus sans eggs. "I call it humshuka!" he says.
Baklava $3
We drink our unsweetened Turkish coffee which is perfect for the sweet baklava. This is crisp, filled with walnuts but not overly sweet or syrupy.
So tell me Dear Reader, is hummus your favourite dip and if not, which is your favourite dip? Which toppings would you choose for your hummus?
This meal was independently paid for
Simply Hummus Bar
393 Liverpool St, Darlinghurst NSW 2019 Monday - Wednesday 11am–3pm
Thursday & Friday 11am–3pm, 5–10pm Saturday 5–10pm
Sunday closed
Phone: 0499 310 545