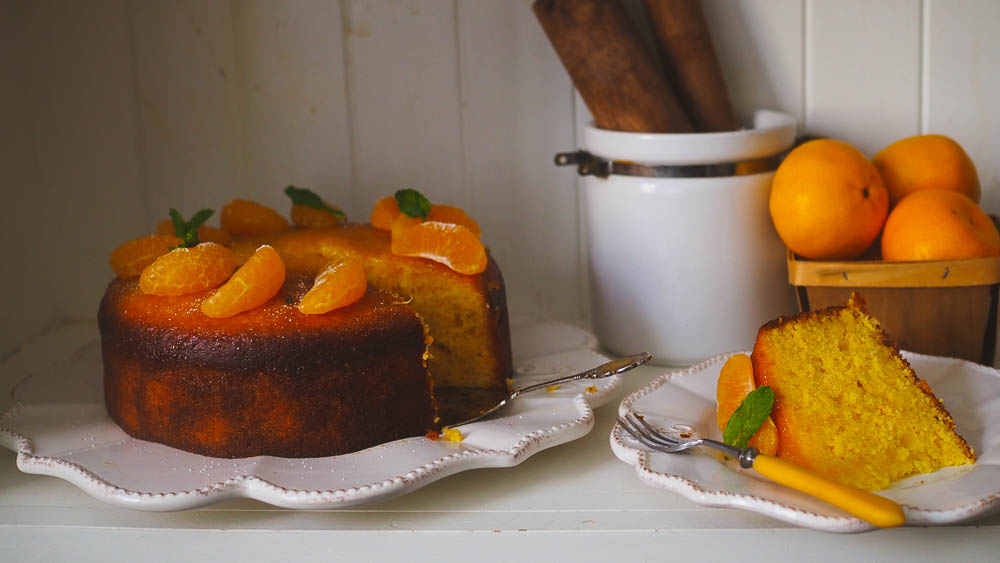 It's peak mandarin season and you can do so much with these small, sweet citrus fruit! Think a gorgeous mandarin olive oil bundt cake, delicious mandarin curd for your breakfast toast or a divine mandarin delicious pudding. Or if you're feeling like afternoon tea there's a simple but swoon worthy mandarin blender cake or a mandarin creamsicle slice too!
DID YOU MAKE THIS RECIPE? Share your creations by tagging @notquitenigella on Instagram with the hashtag #notquitenigella
This bundt cake is as spectacular as it is delicious. It has a wonderfully moist texture thanks to the olive oil and mandarin juice and is so easy to make! I used a wonderful Italian olive oil that I fought hard for (see story!).
So you love lemon curd but how about mandarin curd? This will brighten up your breakfast immeasurably!
I think one of my favourite things about mandarins is that they're still available through spring when its still quite chilly and still pudding weather. This mandarin delicious pudding is for those of us that still need a warming pudding in our lives!
This mandarin syrup cake is one of my favourite ever cakes, not just because it is so easy! Everything is done in a blender and it's baking in the oven before you even know it!
Ok technically this recipe uses tangelos but you can definitely use mandarins in its place. This slice is moist, zesty and dense with a delicious white chocolate layer on top!
So tell me Dear Reader, do you ever cook with mandarins?