Christmas always has a centrepiece roast and here are my top 5 resplendent roasts that are designed to impress at the table! There's a spectacular way to roast a turkey Italian style, a whole roasted salmon tarator, roast goose, porchetta or if you've got the stamina, an incredible turducken made from scratch!
DID YOU MAKE THIS RECIPE? Share your creations by tagging @notquitenigella on Instagram with the hashtag #notquitenigella
Rated 5.0 out of 5 by 3 readers
My number 1 way to cook a turkey roast is to make it a porchetta! This porchetta is so succulent and a real show stopper. It is wrapped in prosciutto and ribboned with herbs and baked until tender.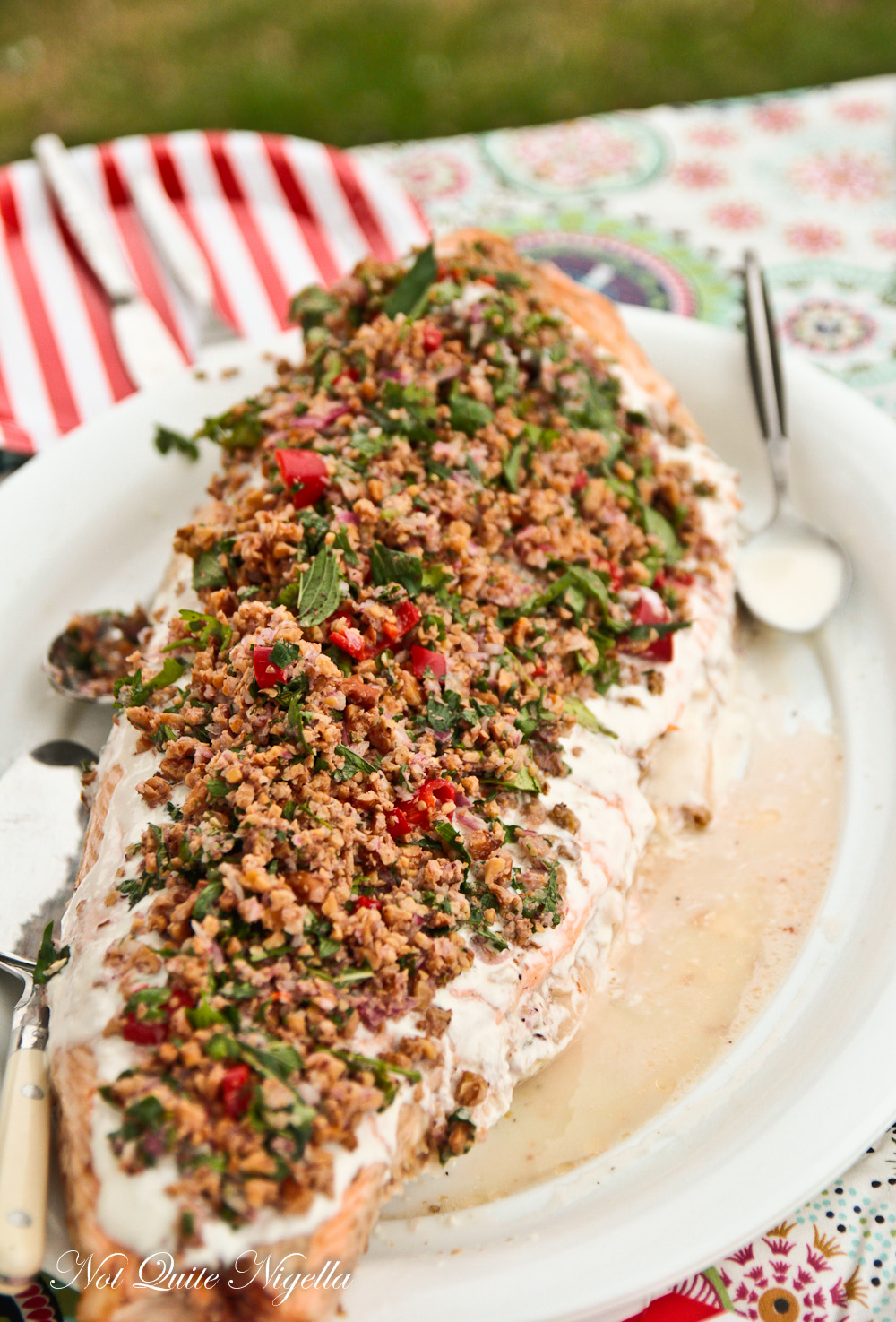 Christmas is not just about meat, especially here in Australia where we have so much wonderful seafood! Try this roasted whole salmon tarator with a delicious yogurt, walnut, chilli and mint cover. I served it to some hardcore and hard to please foodies and they raved about it! What is really handy is that you can bake the salmon ahead of time and then cool it and serve it cold.
While most Christmases involve a ham, last year I decided to switch the ham up to a porchetta because I love porchetta that much more!
Roast goose is such a wonderful treat and a step up from duck. This roast goose recipe is for those of you in the northern hemisphere where winter goose is plump and delicious!
Ok are you ready for it? A turducken isn't for the faint of heart and while you can buy one, you can also make this magnificent turkey stuffed with a duck stuffed with a chicken for an unforgettable Christmas!
So tell me Dear Reader, do you usually have a roast at Christmas and which meat is it?