I have some exciting news for you Dear Readers! Tuesday's story was on Alvin Tan's Cantonese BBQ cooking class where I learned to make the best char siu barbecued pork ever as well as delicious crispy skinned chicken, shandong chicken and soya chicken. A few of you asked if I could give out the recipes for the shandong sauce and char siu. I asked Alvin and he said that he would prefer if I didn't give those out but he had a better idea - to give away some places at one of his classes instead! Not only that, all NQN readers get a 15% discount - just mention that you read about it on NQN when you fill in the enrollment form (and to any readers that signed up this week, he will honour the discount for you too ;) ).
The classes are modest, held in his home and with small numbers in each class. There are no slick stainless steel surfaces, you are after all cooking in his home. But if you've eaten much Chinese food you know that what makes a restaurant great is not the decor but the food and that's what he focuses on here.  The classes are hands on where everyone gets to participate and learn and then sit down to a meal. And most importantly, you leave with some fantastic recipes taught to you with all of the tips and secrets that your Chinese mum or dad would give you if you had a Chinese parent that could cook really well! ;) Alvin teaches at the St George & Community College and formerly was at the Eastern Suburbs Community College.
Apart from Cantonese bbq, there is 15 types of classes ranging from a Malaysian course, Peking Duck course, dim sum course and a Singapore chilli crab course as well as many more. And I haven't been to all of them but from talking to the other students that have been to numerous classes, you are guaranteed of leaving stuffed full of good food along with the lip smacking recipes.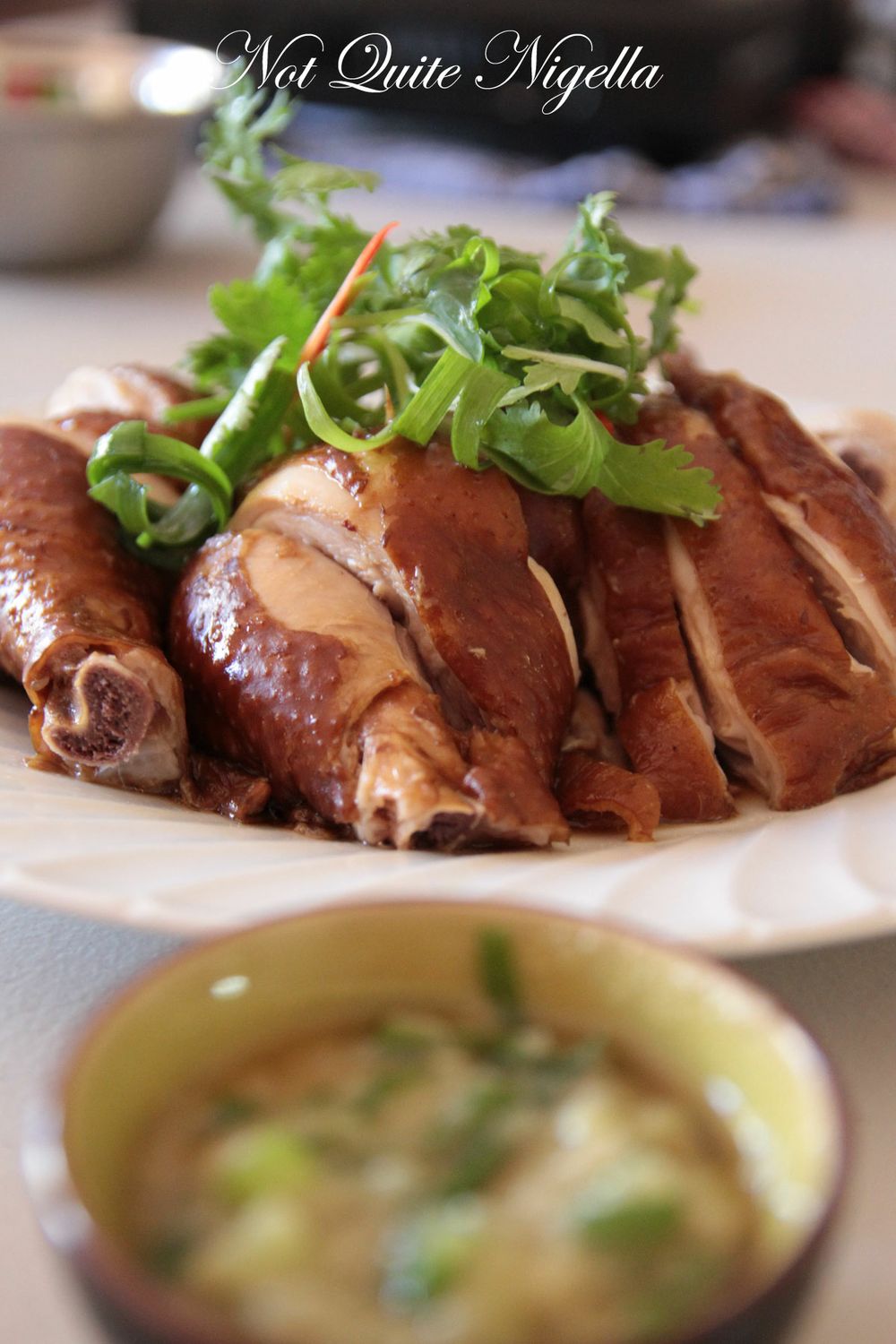 Thanks to My Asian Table, two lucky Not Quite Nigella readers will win a voucher for two places at a My Asian Table cooking class - you choose which class you want to do and then bring along a friend! For a chance to win all you have to do is take a look at the My Asian Table class schedule and tell me which class you would love to attend and why! Simply add your answer as a comment to the story. The competition ends at midnight AEST on the 7th of April, 2012. You can enter this  competition once daily and it is open to anyone although transport to and from the class is not included. The voucher is valid for 12 months from date of issue so if you happen to be in Sydney over the next 12 months or so and love Asian food, this is worth entering!
*The winners are:
Michelle P. of NSW
Weichen  Y. of ACT*
Best of luck!
Lots of love,
Lorraine
xxx
This post is sponsored by My Asian Table