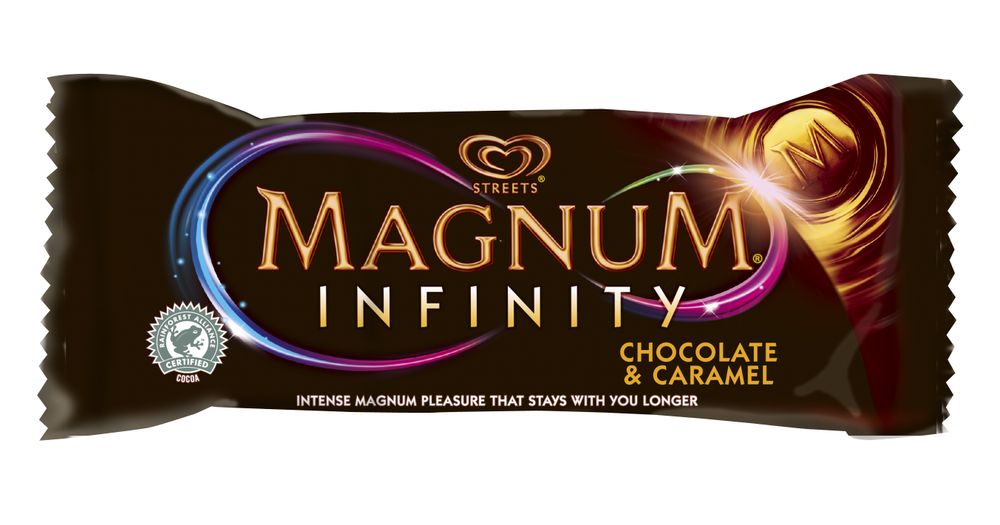 Whenever Mr NQN and I stop at the petrol station I always jump out to take a look at the snacks on offer under the pretense of stretching my legs. I sometimes buy myself an ice cream and it's usually a Magnum as I'm very so slightly crazy for them. And there's a new Magnum to add to the lineup. The Magnum Infinity is available in two flavours, Chocolate and Caramel (100ml) and Chocolate (60ml), both flavours are a combination of chocolate ice cream, covered in dark cracking chocolate and real cocoa nibs. The Chocolate and Caramel variety contains a 'bonus' caramel swirl throughout the chocolate ice cream. The cocoa used is a rare Tanzanian cocoa containing a high concentration of theobromine, a phytochemical known to have a mild, stimulating effect.
To celebrate the new launch, Streets Magnum and Not Quite Nigella are giving you the chance to win two pleasure packs! These contain:
Pack 1:
Dusk Chocolate Caramel Candle
Oil Garden Aromatherapy Calm and Tranquil Massage Oil
Ella Bache Massage Voucher
Pack 2:
Dusk Chocolate Caramel Candle
The Body Shop Chocolate Shower Cream
Ella Bache Massage Voucher
For a chance to win one of these packs, all you have to do is tell me which snack you last bought and why! Simply add your answer as a comment to the story. The competition ends at midnight AEST on the 29th of April, 2012. You can enter this  competition once daily and it is open to anyone in Australia.
Best of luck!
Lots of love,
Lorraine
xxx
The winners are:*
Wendy A. of NSW
Rachel K. of Vic.