This competition is brought to you by Olympus.
Dear Reader, I have something exciting for you and for me in today's post. The exciting bit for you is that I am giving away an Olympus OM-D E-M10 camera at the end of the post. The exciting bit for me was the day where I got to meet some of my readers!
It was an unbelievably sunny and gorgeous Autumn day. There was no sign that winter was just days away and I made my way to Otto Ristorante on the Finger Wharf at Woolloomooloo. I was incredibly nervous. I was giving a presentation on food styling and meeting my readers for the first time. Would everyone turn up? Would they get along? Would the food be good? Would they hate the healthy brownies that I brought?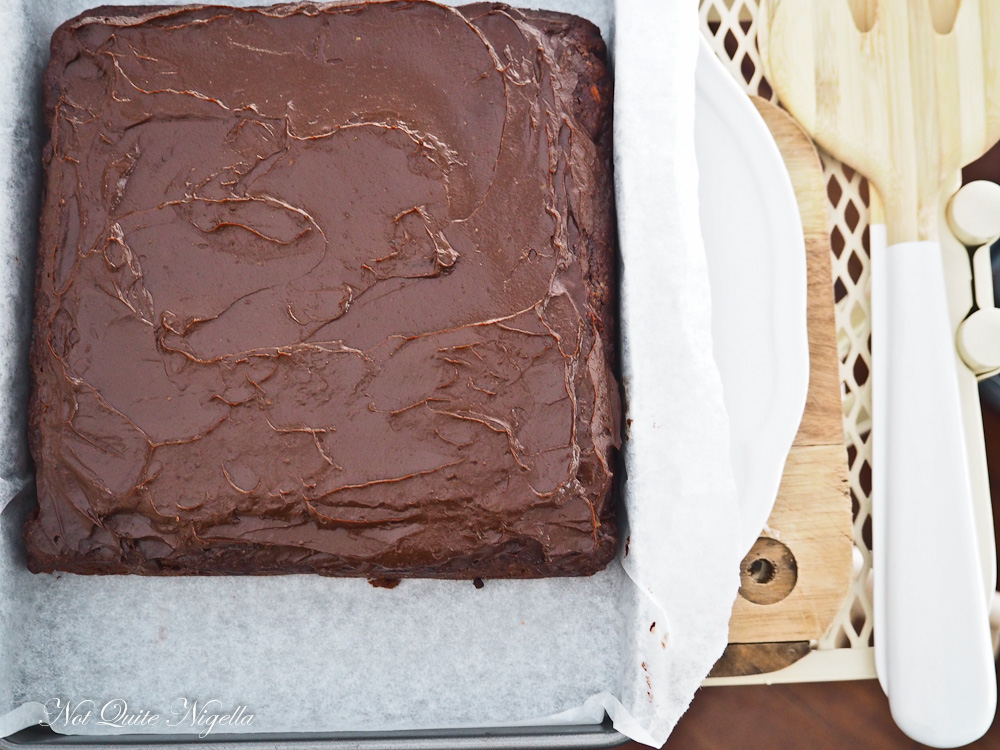 And then she thought "Why oh why did I bring the weirdest brownie along? What if they hate it?"
I really needn't have worried because they were such a great group of people. I've often said that I have the best readers in the world and these gals really showed that. We started off with a presentation from Olympus and then I went into my presentation on food styling. Everyone was very encouraging and eager to learn and before I knew it, my 15 minutes were over and entrees had hit the table.
It looks like Megann has a weapon but I promise that she was merely rolling the paper back up :)
For the next few hours I learned more about everyone. I was so touched to learn that reader Dana was having her birthday that very day and that she had chosen to spend it with us and another Megann had come all the way from the South Coast for the event. Readers had come from all over Sydney to be at the lunch and that meant so much to me.
Clockwise from top left: lightly smoked salmon rillettes; saffron brulee with citrus segments and grapefruit sorbet and marsala beef cheeks with celeriac puree and mushrooms
Talk at the table consisted of everything and anything to do with food and even included discussion on a restaurant in Beijing that serves penises (or is it that penii?) where diners have to guess what animal it comes from. Even though we were there for three hours, it flew by so quickly while people talked and played with the cameras. I think that if we had taken credit cards, ten cameras would have been sold that day!
Party packs included some recipe cards, a slice of the brownie and a signed copy of my book "Not Quite Nigella". Everyone had such a great time that some even floated the idea of a reunion to Olympus! And not a single soul went away hungry, we were all full with delicious food. You know my theory on feeding people, you never leave my house hungry...
So now's the exciting bit for you Dear Reader! Thanks to Olympus, we are giving away an Olympus OM-D E-M10 camera with a 14-42mm EZ lens worth $999! The Olympus OM-D E-M10 has an award winning sensor, award winning processor and award winning lenses with a full touch screen operation. One of my favourite things is a very fast autofocus and on burst mode can shoot 8 frames per second (great when you're travelling and need to get a candid shot). It has an all metal body but is tiny in comparison to one of the full sized DSLRs. The OI Share means that you can control the camera using your phone or mobile device and it shoots video as well as images and goes up to 25,600 ISO which is great for photography in dark restaurants.
To enter, all you have to do is tell me what the last photo you took was! Simply add your answer as a comment to the story. The competition ends at midnight, the 22nd of June, 2014! You can enter this competition once daily and it is open to anyone within Australia. Winners will be announced on this post on Monday 23rd of June.
The winner is: Allan S. of NSW!!
Okay ladies, let's get a proper shot first...
How much fun are these gals? SO much fun!
Good luck!
Love,
Lorraine
xxx