I haven't taken leave of my senses although the title might have made you do a double take. I was inspired by Chocolate Suze's meat cupcakes here and decided to make a version of them. I used Nigella's Mini Meatloaves recipe from Nigella Express with some additions, made some mash and fashioned some puff pastry decorations and there you have it, a savoury cupcake that is unashamedly so without any sweetness, masquerading in a sweet cupcake disguise.
Instead of buying a tube of sausage meat as it looked a bit dire, I bought some nice sausages and skinned them. Skinning sausages is rather therapeutic but then you're left with a mass of skins looking like rather unsexy deflated condoms.
These can be eaten cold or hot, however you'd prefer but should be served with tomato sauce. You could also toy with browning the potato on top like a potato pie although I didn't have the time or patience to do this.
DID YOU MAKE THIS RECIPE? Share your creations by tagging @notquitenigella on Instagram with the hashtag #notquitenigella
Meatloaf and mash cupcakes
Makes 12-15 cupcakes
Meatloaf filling
2 teaspoons Worcestershire sauce
1 teaspoon Maldon salt or 1/2 teaspoon table salt
1 tablespoon sunflower seeds
1 tablespoon sesame seeds
Step 1 - Preheat the oven to 200c/gas mark 6
Step 2 - Combine all of the ingredients in a bowl, mixing really well with your hands or a fork
Step 3 - Divide mixture into cupcake liners and then press firmly to reduce holes and spaces and give it an even top (these will not rise)
Step 4 - Cook in oven for 30 minutes
Step 5 - Top with mash potato piped using a star nozzle (I used the recipe for mash here omitting the cheese and garlic)
Step 6 - Top with puff pastry hearts
Recipe adapted from Nigella Lawson recipe for Mini Meatloaves from Nigella Express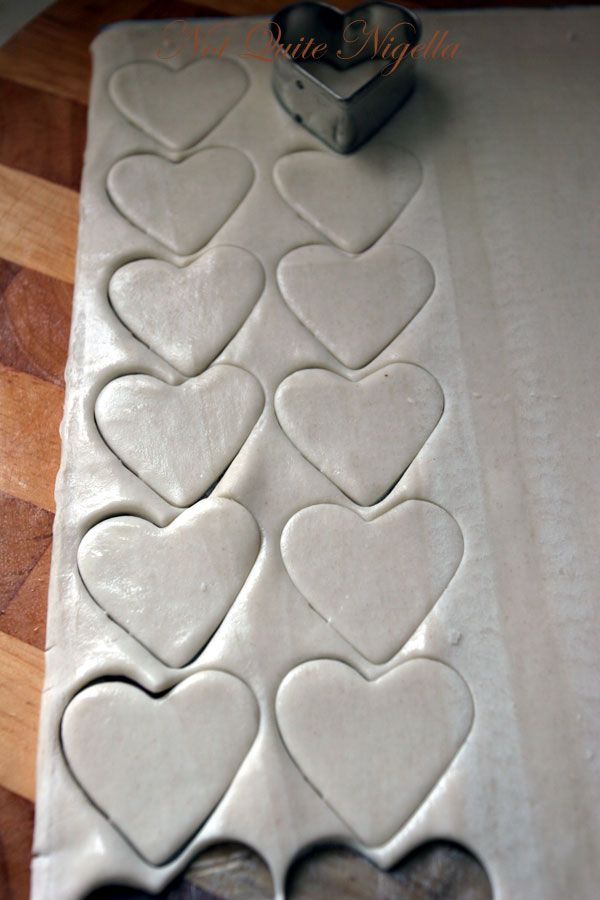 Pastry hearts
Step 1 - Cut out puff pastry hearts using heart butter. Preheat oven to 210c. Chill in fridge for 30 minutes and then brush with egg white. Bake for 10 minutes.