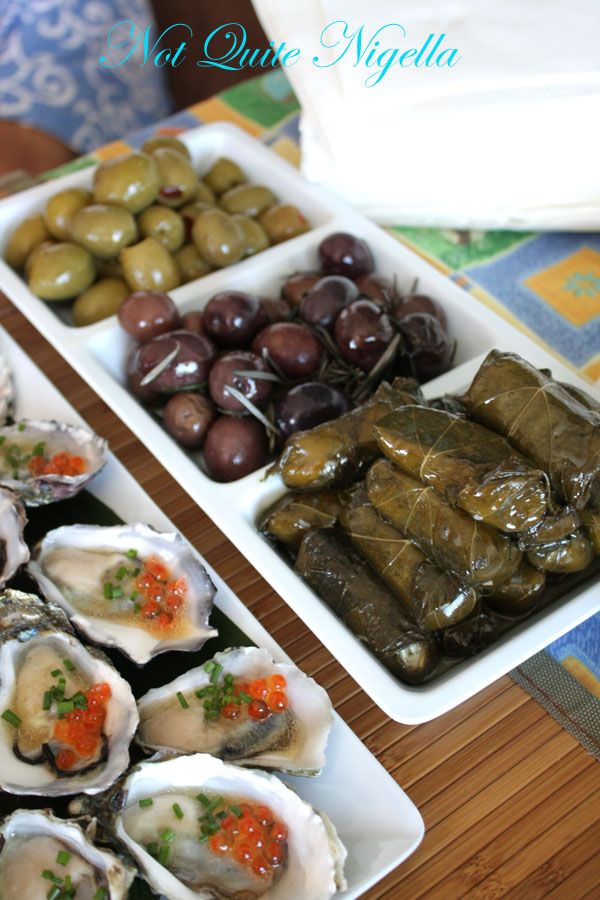 Dolmades and fat green and black marinated olives
An invite to a food blogger's birthday is going to be filled with great food. You just know that. It won't be the kind of party where you're served a bowl of soggy corn chips and a jar of salsa. A friend of mine went to a friend's party and was served a bowl of rice and that was it. No sauce, no nothing to go with it.
Tetsuya's oysters for the early birds-who us?
No, you can be fairly certain that there will be lots of good food involved. Suze and I were invited to fellow blogger's Simon's from Simon Food Favourites 38th party this sunny, breezy Sunday afternoon. We made sure to arrive on time as he promised Oysters to the earlybirds (ok we're not food sluts, ok yes maybe we are).
Spring roll tarts made with spring roll filling with a sweet chili sauce dressing
The view is fetching and he explains that they watched the 9pm fireworks from here. One of the best things about a food blogger's party is of course they know to let us know when a new dish of food is out and they also make sure that we get some great pics in great light.
'
](https://images.notquitenigella.com/images/simons-38th-birthday-bbq/a-simonpartypure_evil.jpg)
A drink called Pure Evil just has to be drunk...
Delicious fruity punch-not spiked.
Tarts filled with garlic roasted tomato, ricotta, olive tapenade and basil
Blinis with smoked salmon, cream cheese and chives
The item that had Suze and I making absolute greedy guts of ourselves were these blinis with smoked salmon and cream cheese. They absolutely melted in our mouths and we had to stop ourselves from accosting the creator of these and wrangling a recipe.
Eggplant cups
Duck wraps
Vegetarian curry puffs-yum!
Then came out the hot food. There were also the most delicious vegetarian curry puffs, piping hot (as pastry always is best) made and held by Dom using his mum's recipe.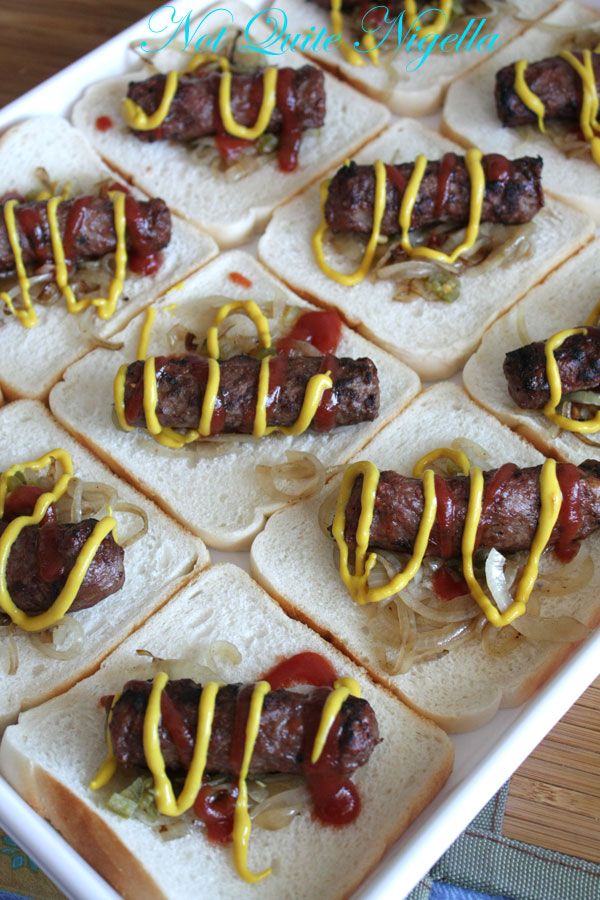 Chevups sausages on white bread with tomato sauce and mustard
Lamb chops with home made tzatziki
Buttery soft lamb chops-decorum and impending satiety prevented me from taking more!
Vegetable quiche
Risotto balls
Bread and cheeses
Birthday meringues
_Chocolate Cake squares
_
Watermelon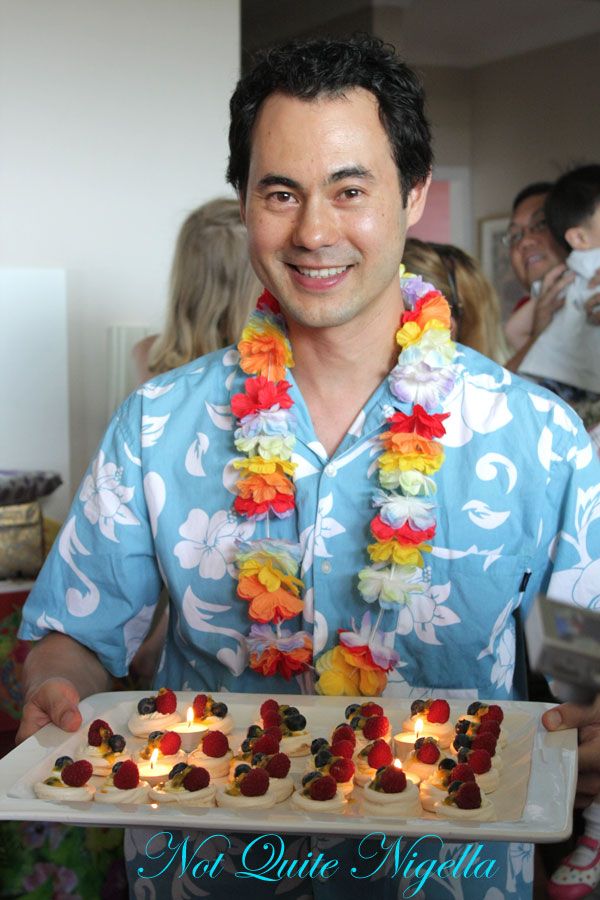 _The birthday boy Simon-Happy Birthday Simon!
_
P.S. Loved this wall collage!