Dearest, darlingest readers, now that the weather is heating up, 'tis the season to barbecue here in Australia! There's certainly no trace of snow during Christmas for us and instead of cold Wintry evenings, we are more likely to heat up the barbecue and cook some delicious meat or vegetables. Now depending on what you're making you may want to season things differently. So that is where Le Spice's Kit 1 Forever Summer BBQ might help out with Cajun, Southern or Tuscan BBQ seasoning.
Or if you're feeling a Moroccan vibe for Summer and picturing bedouin tents, Turkish patterned tea glasses and delicious tagines then Kit 2 might be for you as it features Ras El'Hanout, harissa and two types of tea. Or of course if heat is more your thing and you find nothing more therapeutic than sweating over a spicy curry (many people swear by it) then Kit number 3 is the one for you with its Mughlai Korma Spice Mix and Curry De Malaya.
And thanks to the people at Le Spice, we are giving away each of these Barbecue kits to three lucky winners worth over $50 each! All you have to do is tell me what your favourite spice is and which kit you'd like to win. *Simply add your answer as a comment to the story. The competition ends at *Midnight AEST 19th December, 2010. You can enter this once daily. Delivery is within Australia only.
The winners are:*
Kit #1:  Chauntelle Mc. of QLD
Kit #2: Eha C. of NSW
Kit #3: Jenny G. of VIC
Kit 1 "Forever Summer BBQ Kit" contains:
Tuscan BBQ Rub
Greek Seasoning
BBQ Dry Rub
Cajun Seasoning
Southern Seasoning
Sate Seasoning
2 types of Le' Spice Teas
Kit 2 "The Moroccan Souk Seasoning Kit" contains:
Baharat
Ras El' HAnout
Harissa
Almond Dukkah
Paella Seasoning
Peri Peri Seasoning
2 types of Le' Spice Teas
Kit 3 "Curry Fiesta Kit" contains:
Tandoori Seasoning
Curry Powder
Mughlai Korma Spice Mix
Curry De Malaya
Thai Curry Seasoning
Daal Masala
2 types of Le' Spice Teas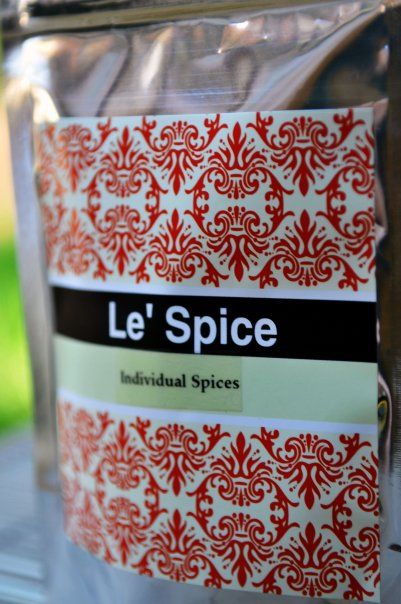 Best of luck!
Love,
Lorraine
xxx