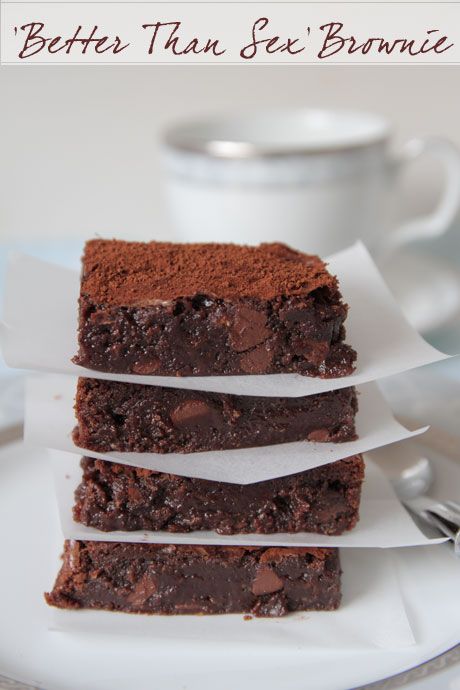 I've had quite a few jobs in my life. It's not a particularly varied CV nor anything particularly exciting but Dear Reader, if you are so inclined, please guess which job of the following do you think was the hardest and which one was the most fun?
Step 1 - Telephone market researcher
Step 2 - Teaching English to Japan Air Lines flight attendants
Step 3 - Teaching English to Japanese children
Step 4 - General Manager of a chain of five designer shoe stores
Step 5 - I.T. Account Manager
Step 6 - Media assistant/planner/strategist
Step 7 -  Food blogger
If you guessed that being the GM of a designer shoe store was the most fun then I am afraid that you would be wrong. I hate to shatter any illusions but playing with $1,000 pairs of shoes isn't all that it's cracked up to be. Presumably my image of prancing around a store trying on designer heels was just a quixotic fantasy. In reality it ended up being the most difficult job I've had. I had to visit one of the five stores every day and oversee the staff and help them with sales. Sounds easy? Well not for me. Sales doesn't come naturally to me and I only find myself genuinely waxing lyrical if I absolutely adore something. And sales doesn't call for conditional raves.
I wished I had the uncaring, cursory compliments of one of the store managers who would stride by a customer, look down at her and say "Stunning, just stunning" and then turn away on one heel with the sale sewn up. Somehow the customer would be immediately convinced that the shoe was in fact stunning and Carrie Bradshaw was mere moments away. Being able to sell is a gift and sadly one I am not keenly bestowed with.
Despite this, I am going to give you the hard sell on these brownies. I saw them one morning on my friend Celia's site and knowing of her obsession with perfecting things (among them brownies and biscotti) I was intrigued. I had a mental checklist of the things in my pantry and their corresponding expiry dates and I knew that I had a small packet of sealed chestnut powder that I needed to use soon.
I only had two hours until a hairdressing appointment at @stevieenglish so what better to do than bake them a batch of the brownies. This would mean that I could give them away if they were too irresistible making them effectively safe from my hungry jaws. I'm so glad that I did because pretty much as soon as I sliced the cooling brownie open the knife caught on a few of the chocolate drops. I ran my finger along the knife and it was gooey and gorgeous, just like how a brownie should be inside. I licked my finger and it was deliriously good. The top was crunchy and the inside was gooey yet somehow this was achieve with just two eggs and not a truckload of butter.
Sure there was a lot of chocolate inside these but there's nothing quite like sinking your teeth into a gooey, slightly sticky brownie and hitting a tidy chunk of chocolate. My friend @carmr who just happened to be at the salon at the same time tweeted "I have one word only, ok 3, BETTER THAN SEX". So Dear Reader, that's my last sales pitch. They are better than sex.
So tell me Dear Reader, what is the least enjoyable job that you've had?
Chocolate Chestnut Brownies (Gluten Free)
Adapted from Fig Jam and Lime Cordial
90g (6 tablespoons) unsalted butter
225g (8oz) 50 – 60% cacao semisweet chocolate (I used Callebaut 54%)
1 teaspoon vanilla extract
2 large (59g) eggs, at room temperature
40g (¼ cup) chestnut flour (sifted)
1-2 tablespoons Dutch process cocoa to sift over the top
Buyer's tip: chestnut flour can be found at Simon Johnson stores. Store in a sealed container in a cool place as it spoils easily. Use within a month if possible or store in the freezer for 6 months.
Step 1 - Preheat oven to 175C/350F or 160C/320F with fan.
Step 2 - Measure out all your ingredients and have them ready to go. Line a 20cm (8?) baking pan with parchment paper.
Step 3 - In a medium saucepan, melt the butter, then add the chocolate and stir over low heat until melted and smooth. Remove from the heat and stir in the sugar and vanilla until combined.
Step 4 - Stir in the eggs one at a time. Add the sifted chestnut flour all at once and stir vigorously until you can feel the batter "snap". The batter starts out grainy and fairly loose. As you beat it by hand, it will initially feel like nothing is happening, and then it will suddenly feel a bit stiffer – that's when you'll know a state change has occurred. This might take one minute, or it might take several. Stop occasionally to check how it's going. Unlike true fudge, it's not a huge "snap", but the texture will definitely change noticeably – it will feel stiffer, look smoother, and pull away from the sides and bottom of the pan. Gently stir in the inclusions.
Step 5 - Scrape the batter into the lined tin and smooth out the top. Bake for 25 minutes until just firm. Do not overbake. Allow the brownies to cool completely before lifting them out of the pan and sifting over with the cocoa and slicing.
Plate by Noritake in "Hampshire Platinum"