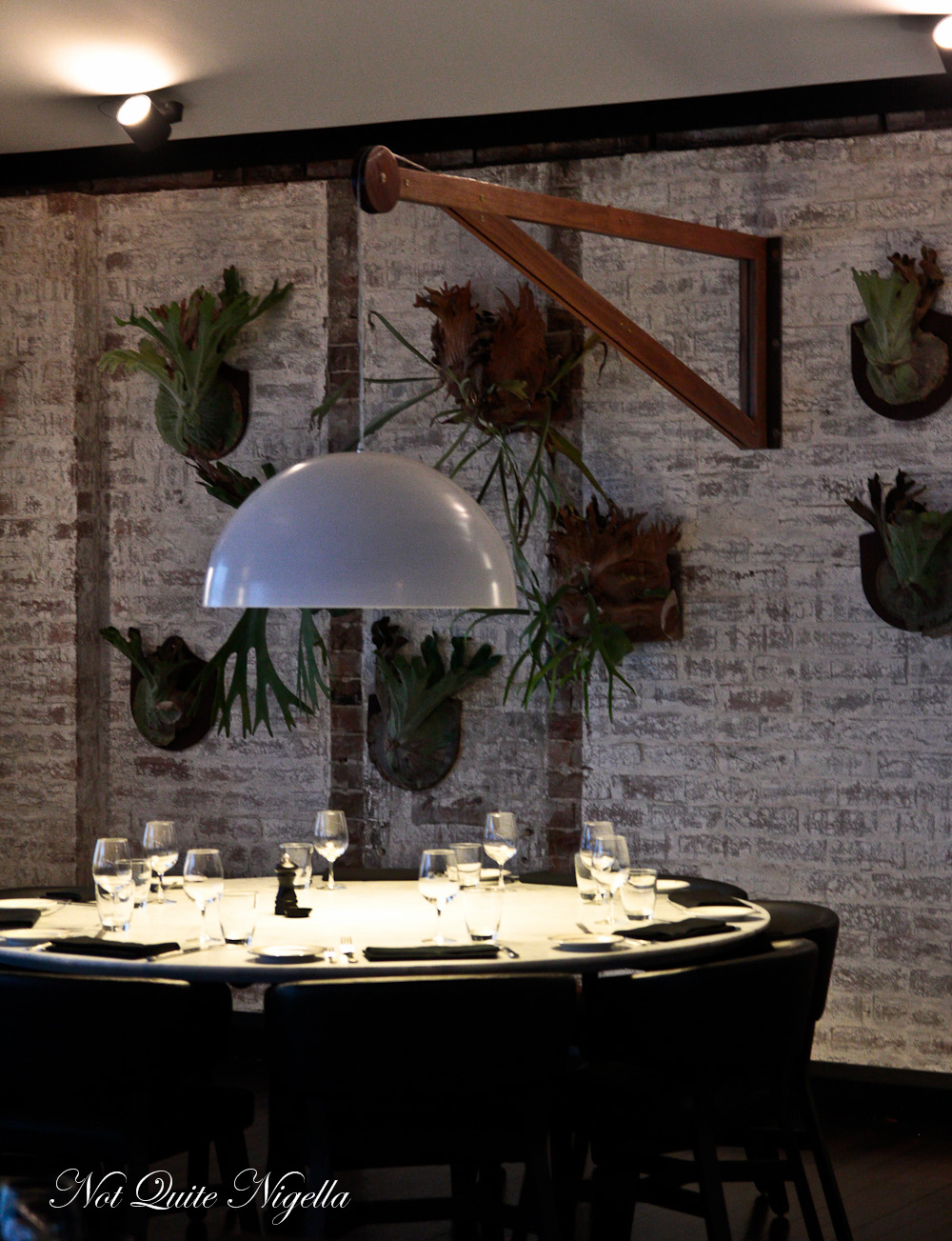 Going out on a first date is hard. No Dear Reader, I haven't left Mr NQN for the single dating world but I'm referring to first dates with friends. Couple friends.
As we are on our way there I wonder about all sorts of things. Will they like us? Will they think that we're weird? Well we are, so that's a given but is that a non negotiable weird or a "we're okay with that" weird? How will they be with the camera and waiting to eat? Will Mr NQN actually talk or will be sit back and remain silent for the whole dinner (he has done that leaving me with a case of verbal blurts to compensate). Will they share food or do they prefer to eat their own plate? Sometimes non sharing folks will look at you funny if you suggest sharing food. Like you suggested a threesome or swinging.
Fortunately, Natalie and Rowan are fine with all of the above and are not only easy going but fun company. Fun enough to coax Mr NQN out of his shell and become positively chatty. So with relief we turn to the restaurant at hand.
Riley Street Garage sits at the Woollomooloo end of Riley Street in a converted car depot and garage from the 1930's. Oh and this is what the building looks like - there's no sign here just the street number.
The mechanic theme is retained in the menu along with the building's gorgeous Art Deco style. Owned by the same people that own The Stuffed Beaver, this is an entirely different sort of establishment. While the Stuffed Beaver is all fun, frolics and fast food this is co-ordinated, sophisticated and nicely outfitted. Chef Regan Porteous is from Maze in London, Hong Kong and Dubai. The bar is one long oval in the centre of the space while large windows give the dark and rather noisy space light. Tables are on the left and back.
Oysters $4 each
Service is very friendly and efficient and on our request, the waitress recommends some dishes. They come out quickly and the oysters arrive in a wooden Ruinart box on plenty of ice. There were Pacific oysters from Smoky Bay in SA and Merimbula Sydney rocks with four varations: natural, smoked soy, mignonette and clamato jelly horseradish. We all loved the smoked soy, the savoury sauce enhancing the briney flavour of the oyster. I also tried a mignonette oyster, also lovely but a touch too much on the sweet side for me.
Fish and chip sashimi $14
The fish and chip sashimi is a salmon sashimi with potato chips. Natalie said that she thought that it would be different and not as simple as it is and I agreed. Also the salmon was noticeably sweet although when with the salty potato chips, it balanced out.
Beer tempura Moreton bay bugs, spicy mayo $16
The moreton bay bugs are very large in size, tender and succulent with just the right amount of light batter. The spicy mayonnaise goes well with them and I savour each bite.
Pork knuckle with soy mustard, pickled apple $44
On the menu there are mains and then there are shared mains and our waitress steered us towards two shared mains which suited the four of us perfectly. The enormous pork knuckle is beautifully crunchy on the outside and tender on the inside and the crackling crunches appealingly in the mouth. It sits on a soy mustard which is actually quite mild as is the pickled apple which is very lightly pickled - I thought it was just a baked Granny Smith.
Organic half chicken with apple and onion vinaigrette $38
The half chicken was an enormous serve with a deliciously crispy skin on the outside. It came on a bed of creamy apple and a small tub of onion vinaigrette. I added both of these to the truffled mash and it was a very satisfying dish.
Truffled mash $9
The truffled mash is smooth in texture and aromatic with truffle. It is very rich so a little goes a long way and even between the four of us, I think it's quite a lot.
White chocolate, rhubarb panna cotta $14
As we liked our waitress's recommendations we asked her what was good for dessert. Natalie and Rowan liked the sound of the brownie and I was going to order the "liquid lemon cheesecake" because I love lemons but she convinced us to try the panna cotta. It was a layer of rhubarb jelly on the bottom with a white chocolate panna cotta layer on top balancing the sweet and creamy with the lightly tart rhubarb perfectly. There is a glistening tumble of red berries and meringue icicles on top and I wish I had more stomach room to fit more of this.
Chocolate brownie, salted caramel, honeycomb $17
I'm not too fond of a couple of chocolate combinations and one of them is cinnamon and chocolate together. And Natalie makes the point that the best sort of brownie is the one straight out of the oven so while this chocolate cinnamon brownie is fine, it's not really gooey and warm with a molten centre. I go back for seconds of the panna cotta instead.
So tell me Dear Reader, do you share? And do you get nervous when dining with new friends or colleagues for the first time?
Riley Street Garage
55 Riley St, Woolloomooloo New South Wales 2011
Tel: +61 (02) 9326 9055
Tuesday/Wednesday 5pm-late
Thurs/Fri/Sat 12pm-late
Sunday/Monday Closed