Are you after a twist on the traditional bircher muesli? Try this simple version made with pear, semi dried figs, spices and honey for a filling, delicious breakfast. All done in 5 minutes! The only thing that you will need is a tiny bit of patience (15 minutes' worth) while the oats soak!
I am going to be honest here and say that bircher muesli really isn't my sort of thing normally. Mr NQN adores it but I rarely get excited about it. But I have to let you know that if you're similarly apathetic about bircher muesli, this recipe may just change your mind.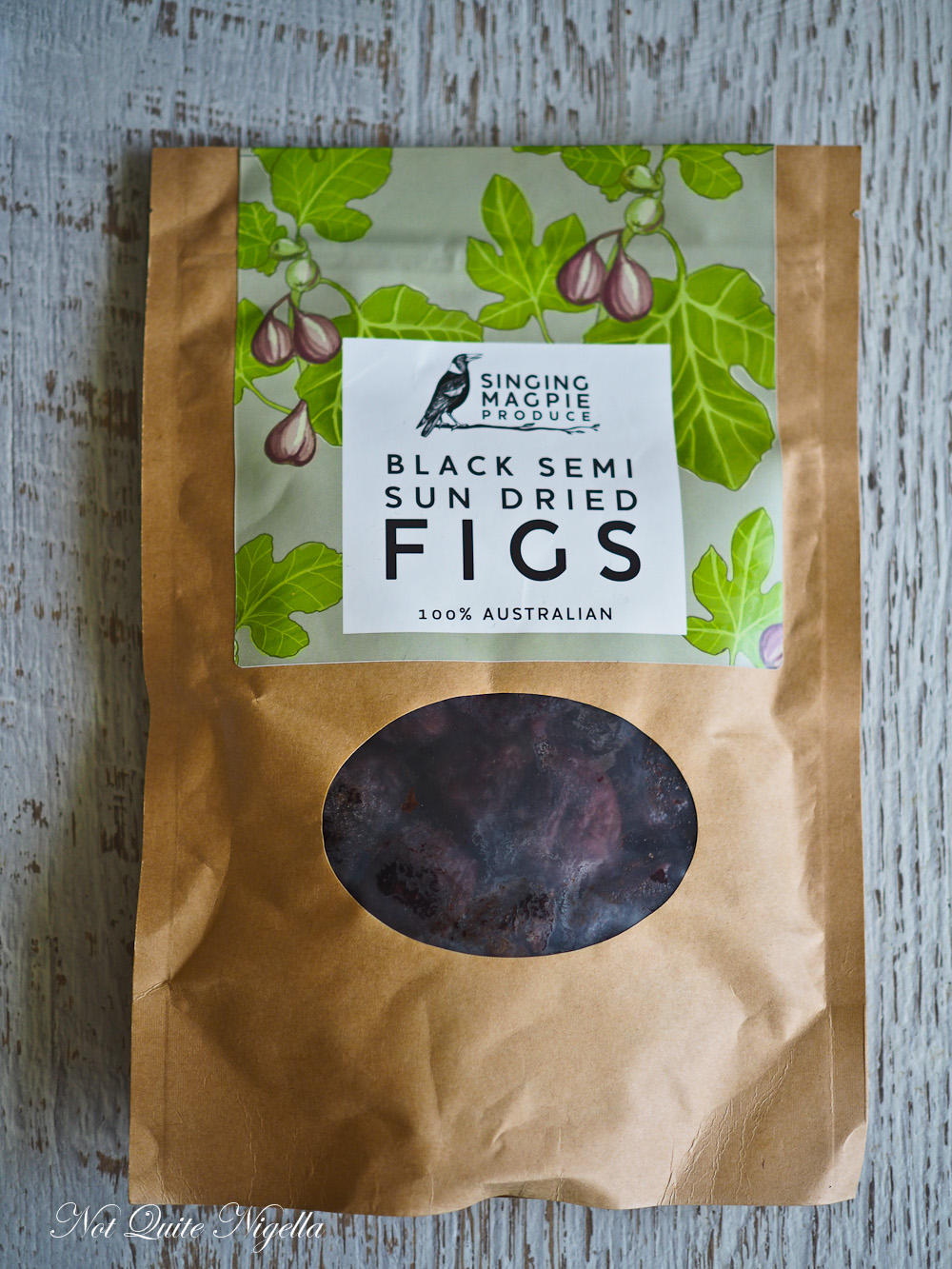 I used some black semi sun dried figs from Singing Magpie in the Riverina. They've got just the right amount of moisture in them because as you may know I will really miss fig season being all but over now. I'm probably going to check myself into Fig Lover's Anonymous (actually that sounds dodgy) given the number of fig recipes I've made this year.
Speaking of changes, a little update on our little one Mochi. Thank you everyone for your lovely comments and concerns. We are all truly touched by your caring. We also have some great news! The lumps under her tongue that we had feared were cancerous have been biopsied and they have turned out to be benign! We were so happy to learn this and she is as sweet and loving as ever. The vets did a wonderful job with her and she was in much better after this anaesthetic than she was the last time.
She's such a funny girl though. At the age of eight, she has her personality rather set and from what we know she wasn't socialised very well for the first eight years of her life. It's not that she's bad with other dogs, she just goes from disinterest to protecting me and growling at them. But we want her to learn to be around other dogs more as this will make things easier all round.
Enter her almost twin, Millie.
Millie
Nina looks after Millie on occasion and from the top they look almost identical. Their faces are quite different but they are around the same size. Their first meeting went better than any other dog pairing we've found. Mochi even sniffed Millie's butt which she never does with other dogs. There was a little growling when Millie came too close to me but we've got an upcoming weekend away with both girls so hopefully they'll get to be best buddies. Or at least not growl at each other.
When we finished our training session Nina attached Millie's lead to her collar. Then a second later her eyes bulged and her outstretched palms looked as though she was trying to balance herself. "Whaat?" she said and then exhaled. She had confused Mochi for Millie and wondered how she had managed to get herself out of her collar and run around. I think it's going to be a fun weekend coming up!
So tell me Dear Reader, do you have any dog socialising tips? And what is your favourite fruit in the world?
Mochi and Millie
DID YOU MAKE THIS RECIPE? Share your creations by tagging @notquitenigella on Instagram with the hashtag #notquitenigella
Tutti Frutti Bircher Muesli
An Original Recipe by Lorraine Elliott
Preparation time: 5 minutes (plus 15 minutes soaking)
Cooking time: 0 minutes
1 cup rolled oats
1 cup cloudy apple juice
1/2 cup natural Greek yogurt
14 semi dried figs, cut into small bite sized pieces
1 pear, thinly sliced
2 tablespoons honey (or to taste)
1/4 teaspoon ground cinnamon
1/2 teaspoon vanilla
1/2 cup chopped toasted pecans or hazelnuts
Step 1 - Soak oats in apple juice for 15 minutes. Add yogurt, chopped figs, pear, honey, cinnamon and vanilla and stir. Top with nuts and fresh fig if you have some.