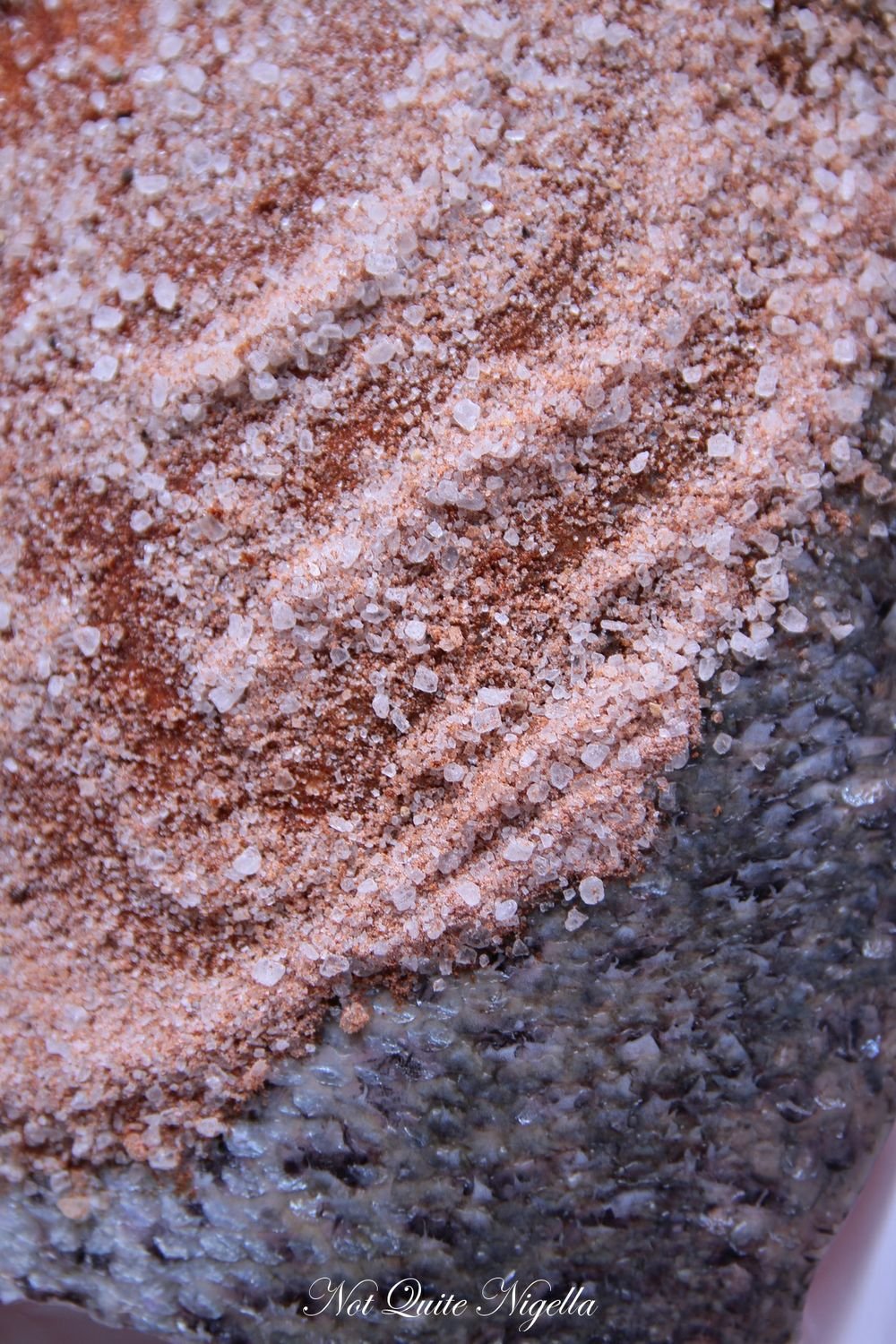 With so much time at home nowadays, this is a great time to tackle that fun food project that you've always wanted to do. Whether it be curing your own gravlax, making your own meltingly soft salt beef, making your own home made yogurt, cooking award winning ribs or a naturally sweet and refreshing rockmelon or cantaloupe juice!
DID YOU MAKE THIS RECIPE? Share your creations by tagging @notquitenigella on Instagram with the hashtag #notquitenigella
Rated 4.66666666667 out of 5 by 3 readers
Gravlax or smoked salmon is the easiest thing ever to make. Take some salmon and coat it with salt, sugar and herbs and wrap it tightly and place it in the fridge. Turn it twice a day for 3-4 days and voila, you have gravlax, one of the most divine delicacies!
10 days? Am I crazy? Yes perhaps but that's another discussion. When you try this mouth watering and melting corned beef then you may wish you had another corned beef already curing in the background. It makes for incredible sandwiches-just look at that texture above!
Did you know that making your own yogurt is a cinch? Make it in a container or a thermos and you don't even need to buy a specific yogurt making kit or starter! All you need is a little bit of yogurt and some milk!
Now this one is an oldie. You can probably tell from the pics (some of these old pics are embarrassing) but can I just say that once you try these ribs you'll understand how they won an award. They're a mix of dry rub and saucy ribs that infuse the flavour in the super soft meat.
This drink is a revelation. Filipino in origin it involves ribboning the seeds and flesh of a rockmelon or cantaloupe and then steeping it with water overnight with a small amount of sugar. What results the next day is the most delicious and refreshing drink. Mr NQN asked for this every day!
So tell me Dear Reader, have you been doing any fun food projects? Which one appeals to you?