It's winter in the Southern Hemisphere and beef stew time! These hearty beef stews will have you smacking your lips in gustatory pleasure. Here are the top 5 beef stews from Taiwan, Vietnam, Italy, England and Mexico!
DID YOU MAKE THIS RECIPE? Share your creations by tagging @notquitenigella on Instagram with the hashtag #notquitenigella
Rated 5.0 out of 5 by 2 readers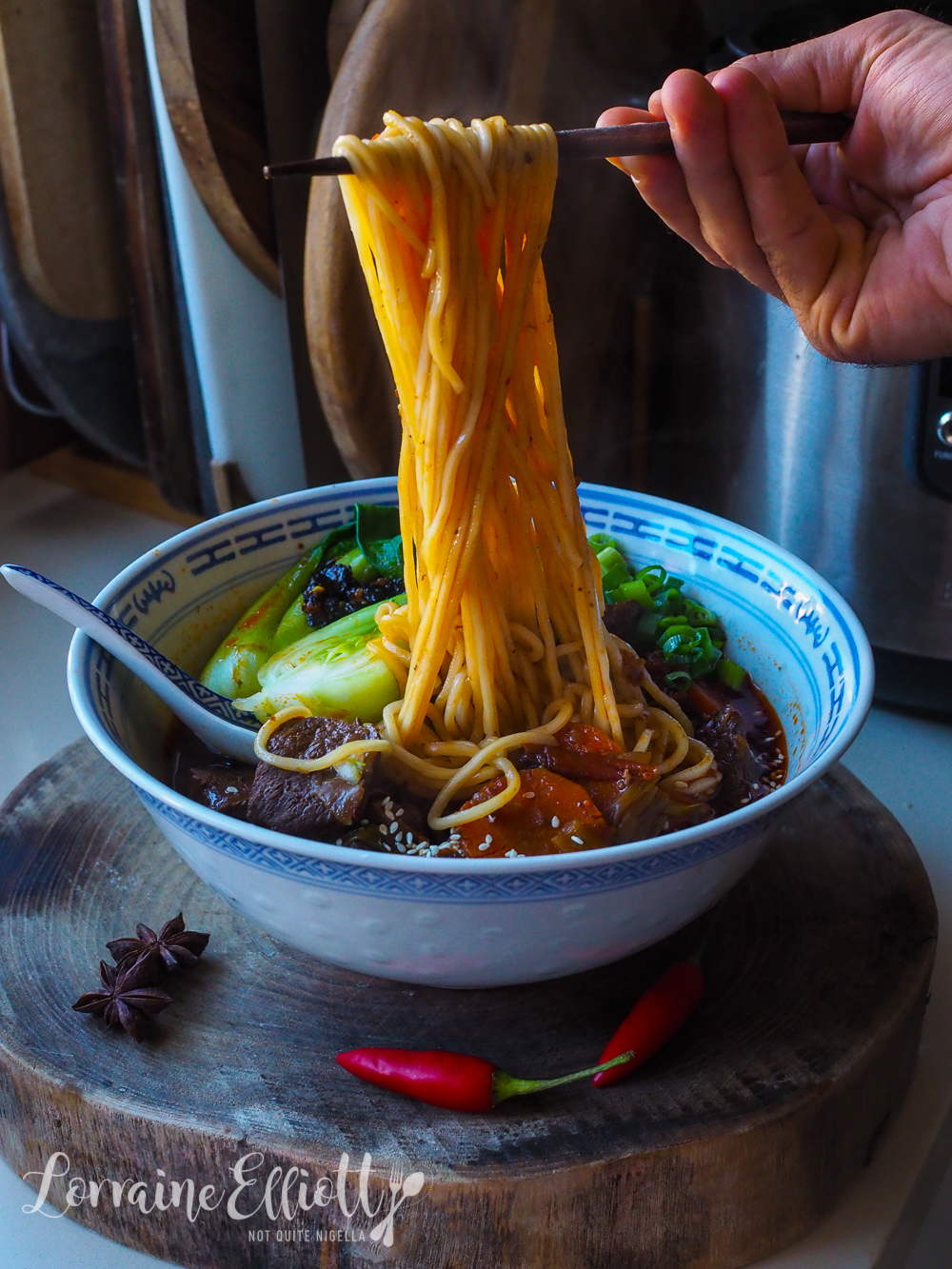 This is a spicy noodle soup called red braised beef noodle soup or Sichuan beef noodle soup and will warm you up from the inside. Tender chunks of beef are braised with a range of aromatic spices and served with wheat noodles. It's what a lot of homesick Taiwanese students turn to when they want a taste of home which gives you an indication of how comforting it is.
I LOVE this stew a lot! So much so that I'm hoping you'll all give this a go. This is pho's richer and more intense cousin with a wonderfully silky texture to it thanks to some wonderful, unsung cuts of beef.
We cross over to Italy to a classic braised stew with Ossobuco. You can use either veal shins or beef shins and the flavour gets better with age so make a double batch and freeze it for an easy dinner!
This is an oldie but such a goodie and I promised readers that anyone that made this would get proposals of marriage it's that good. The beef is so tender and saucy under a layer of cheese dumplings!
What is better than beef stew? A beef stew with dark chocolate and red wine! There's a method to my madness I promise and this is perfect rainy day weather food.
So tell me Dear Reader, which beef stew do you like the sound of the best?