I don't know about you Dear Reader, but I always seem to have some coconut milk or cream leftover in my fridge. But don't throw it out or let it go to waste, make these 5 delicious coconut recipes instead! There's a mild chicken curry as well as a spicy salmon curry, a coconut version of egg nog from Puerto Rico, home made coconut yogurt or a spectacular coconut raspberry layer cake!
Did you make this recipe?
Share your creations by tagging @notquitenigella on Instagram with the hashtag #notquitenigella
I like this Samoan curry to a big hug on a rainy day. It's a mild curry with no chilli added. Chicken pieces are cooked with potatoes and carrots and then finished with coconut cream and a flour roux to thicken it up even further! It's so creamy, rich and delicious!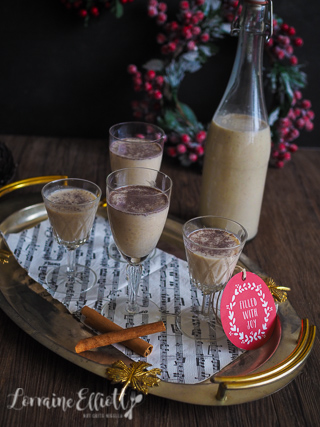 I made this Puerto Rican Coquito one Christmas and I swear it's better than Egg Nog! Seriously, give this a go when you have some extra coconut milk and you will not look back!
Do you know yogurt is really, really easy to make? And that means coconut yogurt using coconut milk instead of regular milk is just as easy! All it takes is a little bit of patience.
This is a really early cake I made (hence the not so great pics) but trust me, this cake has the most wonderful texture to it. It's flavoured with raspberries and coconut which are really like a dream team of flavour combos!
Choo Chee is one of those curries that if I see it on a Thai menu, I order it (like massaman). This is a delicious way to cook salmon (or any other protein) and has so much flavour to it from the red curry paste!
So tell me Dear Reader, what do you make with extra coconut milk or cream?