The Shoalhaven is a stunning area on the South Coast of NSW with beautiful beaches, nature walks, boutiques, fantastic restaurants, bars and wineries in an area that seamlessly blends coastal beaches and farm. With over 100 kilometers of coastline, over 100 beaches and 50 towns including Milton, Berry and Ulladulla there is so much to see and do in this magical part of the world. Come along and taste the best of the Shoalhaven!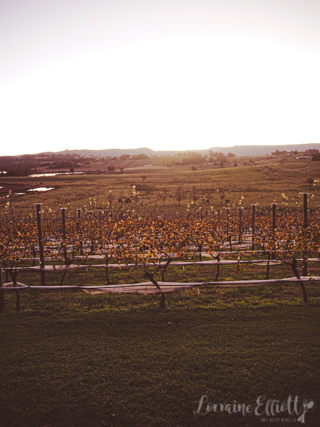 I'm fresh off the plane from overseas, well rested, showered, dressed and ready for my weekend in the Shoalhaven. I grab Mr NQN's hand and squeeze it tight while he's driving and he flashes me a cheeky grin. Teddy and Milo are with his sister and it's just us on this weekend. The drive from Sydney to the start of the Shoalhaven takes around 1 hour and 40 minutes and we've lucked out with the weather.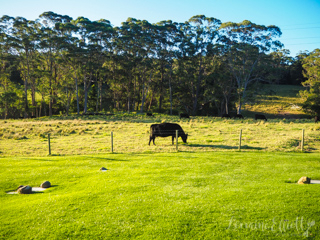 The landscape in front of us is bathed in hues of turquoise, cerulean and gold like a technicolour movie. We pass towns like Jervis Bay and Hyams Beach where beach lovers flock and then Berry where many happy memories live and then we arrive in Milton. The mysterious weather conditions have come in waving their wand and bestowing us with warmer weather than in Sydney.
Toasted Lobster Roll $15 each
We take a seat at the table outside at Small Town, a small neighbourhood bistro with delightful service and exceptional food. My eyes dart back and forth as I watch Mr NQN take his first bite of his toasted lobster roll. I am silently willing him to give it to me and I've already polished off my own. This lobster roll features wonderfully tender lobster mixed with mayonnaise and sprinkled with sparkling gold fennel pollen and dill. We are told that people love them so much that they also order it for dessert. Mr NQN relents and gives me half of his. If it isn't Teddy and Milo giving him moon eyes when he eats, it's his wife too.
Seared Ox Tongue $32
The ox tongue is sliced paper thin and then seared until crisp. Most of it is mixed with a celeriac remoulade with thin slices of green apple and wasabi while one crisp piece sits on top.
Grilled XL Tiger Prawns $34
The large grilled tiger prawns come two to a serve and are topped with generous spoonfuls of nduja butter with oregano and lemon. The oregano slightly distracts from that divine spicy, intense nduja butter but eat this with relish and with hands - a finger bowl provided will help in that endeavour. And make sure to order a serve of their bread and drag a piece through that delectable scarlet butter. It's a collaboration between Small Town and Lagom Bakery who are located 15 minutes away where they use Small Town's mother to make their loaf.
Beef Short Rib $47
Knowing that we have a big meal tonight in just a few hours we share a main, the beef short rib. The beef is melting and soft and judiciously paired with tangy crunchy fat and sour cucumber, dill, guindillas, pickled onions and cauliflower purée.
As the afternoon sun turns the historic town of Milton golden we decide to take a seat on the sun drenched verandah of the Milton Hotel. The pub is known for its food as well as the Dangerous Ales Brewery, sitting adjacent to the hotel. South Coast chef Damien Martin fell in love with all things fermentation and this culminated in a range of beers and ales called Dangerous Ales (named after the crazy waves he would surf as a kid). There is a range of 10 beers, all with very cute packaging, and the most popular beer is the Crispy Boi which has an appealing crispness and citrus flavour, perfect for a sunny day.
Crispy Boi $11.50
Then we head to Cupitt's Winery a few minutes drive away in Ulladulla. Tastings are either done at the cellar door which is what used to be the hay shed or in the barrel lined cave. Libby Cupitt shows us around starting with the Sauvignon Blanc vines that directly face the main homestead. "There used to be Verdelho," says Libby gesturing out beyond at the far distance, "But the cattle got to it". Cupitt's is the baby of her in-laws Rosie and Griff Cupitt who bought the former 1800s dairy farm in 2001. Griff was a former cattle farmer in the Southern highlands and Rosie used to run tours of France showcasing food, wine and gardens.
Rosie wanted to recreate a barrel and tasting room just like she experienced in France and perhaps if you're lucky, Louis their 9 year old dog will be in attendance. Libby explains that growing grapes can be tricky on the South Coast with the maritime climate and the excessive rain and birds of late - they haven't had fruit for 2 years on the property. For now they end up buying in grapes focusing mainly on using grapes from cool climates.
"We love exploring and experimenting and the challenge. We've always said yes to everything and it has always worked out. That means that whenever people visit they can try something new," explains Libby. This also means that there is a broad spectrum of wines to choose from for food wine matching. We are pairing our wine tasting with Merimbula appellation oysters.
We try five of their wines including the Alphonse Sauvignon Blanc with 2021 estate grown grapes that pairs well with food with seafood with its herbaceous citrusy qualities. My favourite wine is the Hilltops Riesling from Young in NSW that is wonderfully complex. The Pinot Moir Tumbarumba 2021 uses some whole bunch fermentation that increases the tannins; this suits dishes like cassoulet, duck, mushrooms and bresaola.
Beef triagoli
After the wine tasting many stay on for dinner at Cupitt's Estate (where we also happen to be staying). The farmhouse style restaurant has wonderful service and is warm and inviting. Start with a luscious braised beef triangoli with truffle scented foam and grated porcini on top with sautéed mushrooms. This dish is perfect for winter and the triangular parcels of pasta are filled with soft beef complemented perfectly with the mushrooms. They match this with their Pinot Gris 2022 which is a clever match and the food really brings the wine even more character.
Bistecca alla Fiorentina
The main is a spectacular char-grilled grass fed O'Connor Bistecca alla Fiorentina with roasted beetroot and garlic shiraz jus. The beef is lusciously tender with a beautiful amount of marbling especially for grass fed beef. It is paired with garden leaves dressed with aioli and parmesan and some very moreish chips and smoked aioli. This goes perfectly with their Cabernet Merlot Hilltops 2019.
For dessert there is a bruleed chcoolate "torte" with red wine poached pear and hazelnuts. The cake is rich and also happens to be vegan, dairy and gluten free and that's because i thas a secret ingredient: tofu! They pair this with their Cupitt's Botrytis Viognier.
Once my head hits the pillow I sleep for a sound 8 hours. I wake up well rested and excited for some breakfast at Milk HAUS in nearby Woodstock. The drive to Milk HAUS is pure pastoral perfection with rolling green hills, cattle grazing, people riding horses and white picket fences as if someone conjured up a dream of bucolic country life.
Sometimes great things can happen in adversity. When Nat Taylor and Katie Stidwill left their senior corporate jobs and 25 year careers during Covid and took over Milk HAUS in a former cheese factory in Woodstock, they had an idea of what they wanted to do but perhaps did not know how beloved the cafe would be.
Nat is the chef and Katie takes care of the front of house guiding the long line of customers to a table. Nat's background is not actually as a chef; she's a self described passionate and curious home cook that just happens to turn out delicious breakfasts and lunches. It all starts with the produce. They grow everything on their own farms except avocados and figs.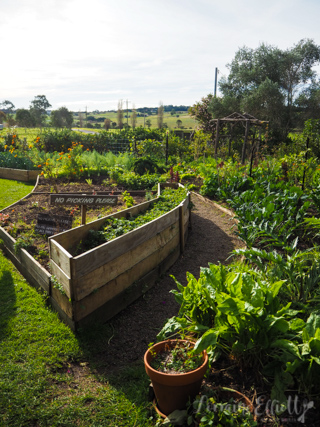 There is a picture perfect garden just outside the cafe door where fruit and vegetables are picked fresh to maximise their nutritional value. Nat spends three hours a day and all day Friday in the garden tending to the fruit and vegetables. The cafe's menus are planned six months in advance and she starts planting the seeds for what she wants to serve in half a years time. And if that doesn't impress you enough, then the café tables were also made by the duo too!
Kimchi Tofu Bowl $25
I wouldn't normally order the kimchi tofu bowl unless I had been eating an outrageous amount of cheese and meat but I'm so glad that we tried this as it is both my and Mr NQN's favourite dish. It's delicious sesame crusted tofu cubes with South Coast kimchi, wilted garlic greens, quinoa, cucumber and shallot and damn it's delicious. You can add a poached egg to this if you want but I love it as it is in all of its fresh, healthy but tasty glory.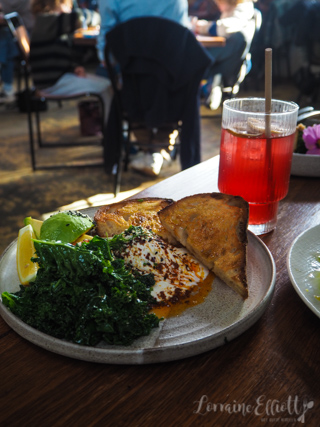 Turkish Eggs $26
If your breakfast order must include eggs try the Turkish eggs: two poached eggs, whipped feta yogurt, chilli burnt butter, avocado rolled in bagel seeds, wilted garlic greens with slices of Kraken sourdough. Give me this over eggs benny any day especially with that chilli burnt butter.
Corn Fritters $26
We also try the corn fritters because we can't decide what to order - this is two corn fritters with two poached eggs, avocado, black sesame and HAUS green tomato chutney, coriander, chives and dressed garden leaves. These are excellent corn fritters and you can add preservative free bacon to these as a side too.
Ricotta and Orange waffles $24
I live by the rule that Lessert or Bressert is a thing (breakfast dessert) so we also try the ricotta and orange waffles with figs, lavender infused honey syrup, mascarpone, almond flakes and thyme. The waffles are perfectly puffy and crispy edged and I love the orange flavour with the lavender honey, mascarpone and fresh figs.
Bellies full and with a few hours free we drive to Mollymook beach. Mr NQN scans the waves for a moment before deciding that conditions are right. Donning a wetsuit and unstrapping his surfboard from the top of the car he spends the next couple of hours surfing while I work and read.
The surf has worked up a bit of an appetite for Mr NQN so then it's time for a light lunch at Bannisters Pool Bar. One way to easily access the pool bar is to park in the left hand car park and walk across the back of the hotel rather than walk through the restaurant.
The pool bar has a view of the ocean where a seal is playfully swimming. Occasionally it will pop its head up before diving back down under the waves in a game of peek a boo. Earlier dolphins were also spotted. Look out for whales too; from May to November is when the annual whale migration hugs the Shoalhaven coast.
Burrata, spiced fig chutny $19
The burrata is served with a spiced fig chutney and Turkish bread toasts. The chutney is surprisingly sweet but tasty with the creamy burrata, especially when we added a bit of sliced chilli to it.
Five Spiced Prawns $21
The five spiced prawns are perfect. Succulent and full of flavour from the five spice seasoning all they need is a drizzle of lime juice and a quick dip into the wasabi mayonnaise. We also tried the pizza but I'm a really fussy pizza person, Napoletana or nothing for me (okay Roman too).
A little further down the road from Milk HAUS is Harvest, a popular bar set on a three acre farm. The photogenic bar is worth a stop for an afternoon cocktail. Many of the tables are booked this Sunday afternoon but there are a few tables free.
Lemon Myrtle Drop $20, Harvest Pav $20
The Lemon Myrtle Drop with Jervis Bay honey vodka, triple sec, lemon juice and lemon myrtle syrup is divine and we also ordered a Harvest Pav with Liquor 43, vanilla vodka, meringue, lime and passionfruit in an ode to the pavlova. We sit back and drink in the sun and relax before we start heading home.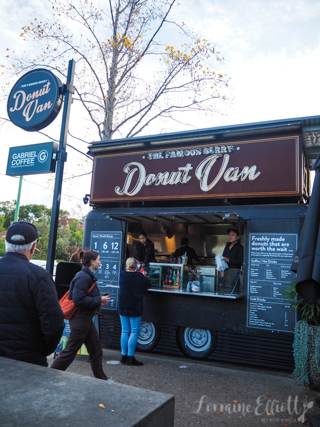 On the drive home we stop at Berry's Famous Donut Van which is practically de rigeur. It's a 1 hour drive from Milton to Berry and judging from the crowd of people there are many looking for a last sugar and caffeine hit before hitting the road for the one hour 45 minute stretch of drive.
The donuts are old fashioned ring donuts freshly cooked to order and rolled in cinnamon sugar. They can be plain or with Nutella injected into them. We order one of each and wait for our number to be called. They're piping hot and gingerly taking them out of the bag and blowing on our fingers we take a bite.
Chew, gulp, swallow. Heaven.
Where We Stayed
For our weekend in the Shoalhaven we stayed at Cupitt's Estate. Cupitt's added 10 luxe cabins to their offering at the end of 2021. All cabins are self contained and stylishly decorated with quality fittings. Each has a king bed, good sized bathroom, kitchenette with microwave/convection oven, fridge and a dining lounge area. There are plenty of plates, cups and kitchen utensils.
The bathroom is stocked with Leif products and has everything you might need including toothbrush, hand cream, body lotion, shampoo and conditioner. Unfortunately we booked too late to nab one of the prized four bath cabins that are always snapped up first especially in warmer weather as the bath sits on the balcony with a view of the cows.
Breakfast is included in the tariff and is waiting for you in your cabin when you check in. There's honey yogurt, fruit, house baked bread, butter, milk and juice as well as two chocolate truffles from Woodstock chocolate, a local chocolatier.
There's also a comprehensive mini bar available at a reasonable price. Internet is fast and free for unlimited devices although you may be tempted just to curl up on the lounge and nap like a cat in the sun and listen to the sound of the cows contently grazing outside.
So tell me Dear Reader, when you go away for a weekend do you plan lots of things to do or do you just relax? Have you been to the Shoalhaven and if so, what did you do?
NQN and Mr NQN were guests of Visit Shoalhaven and this was a paid collaboration. However all opinions remain her own.