I had so much fun earlier this year doing the Banana Bread Bakeoff that I have been thinking of an event for the latter part of this year. Seasonal wouldn't do, after all a good part of you are reading from the Northern Hemisphere whereas I am situated in the Southern Hemisphere. It also had to be one of those things that pretty much everyone has had a go at at some stage in their life. Then it dawned on me, Chocolate Cake is just that very thing. So from now until the end of November, that's right you have over a month, bake your very best, richest gooeyest chocolate cake. You know the one that everyone swoons over and asks you to make over and over again. Decorate it however you wish, keep it plainly gorgeous or go crazy with the curls or fondant. All I ask is that it is a full sized chocolate cake with at least one picture.
And because I believe in prizes, the lovely people at Colefax Chocolates have given me 3 ballotine boxes of their best truffles worth $25 each to give away. That's right, sent to anywhere in the world (well as long as your customs will permit!).
The rules are simple and you don't even need a food blog, just the will to bake!
Step 1 - Bake your Best Ever Chocolate Cake recipe and write it up on your blog with a picture.
Step 2 - email me at: info[at]notquitenigella[dot] com and include your name, blog name, blog URL and URL for the Chocolate Cake post by midnight (AEST) November 30th 2008. **Please do not forget to email me, otherwise your entry may not be included as I won't know about it!
Step 3 - Link back here to this story (and feel free to use the images below on your blog)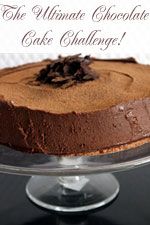 Step 4 - I will reply to all entries so if you don't hear back from me within 48 hours, please email me again as it may have gone into my SPAM folder.
Step 5 - All entries need to be from stories published between October 15 and November 30th 2008.
If you don't have a blog that's fine, just send me your name, location, a picture and recipe. You can enter as many times as you'd like too!
Happy Baking and Eating!
Love,
Not Quite Nigella
xxx