Can I let you in on a not-so-big secret? Everyone loves Gnocchi. Even low-carb me loves Gnocchi. Can I let you in on another secret? If you say that you've made the Gnocchi yourself, everyone thinks that you're a cooking genius. So if you need to do a little bit of showing off but for very little effort (my favourite kind of showing off), this is the recipe for you.
The gnocchi actually has 2 steps, one of which can be done ahead of time (important as far as dinner parties are concerned) and the second part which just requires a bit of time in the oven so it's fairly low maintenance. I've specified amounts for an entree size but double the recipe and you've got yourself a brilliant main. Match with some wine and even the fussiest dinner guest will be calmed and gushing your praises.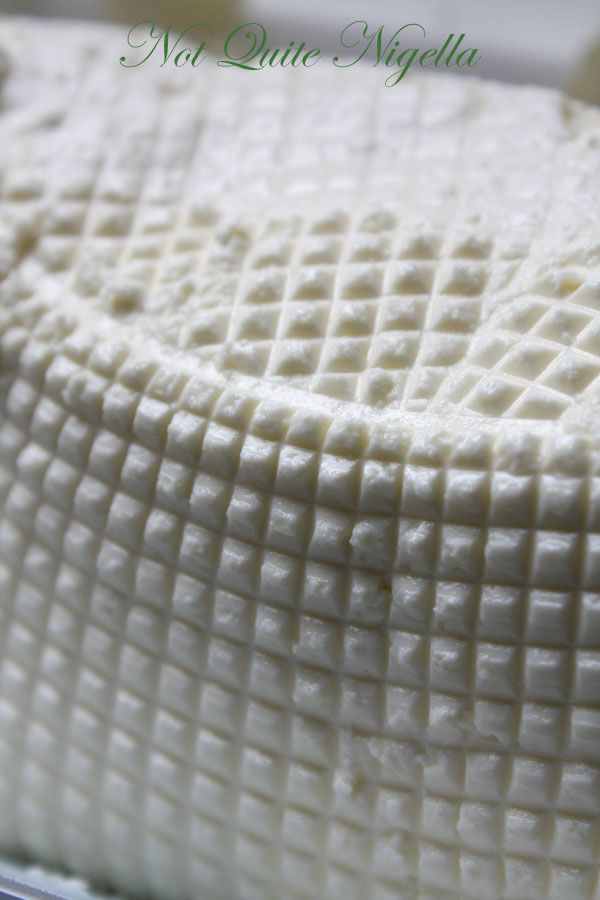 I may be a pervert as I love running my finger along the ridges on the ricotta (clean of course!)
As for the sauce, it's another one of those brilliant sauces that will have everyone asking you the recipe. All it is is butter, browned in a small saucepan so that the beautiful nutty aroma is released. Nothing more and nothing less and certainly not requiring any special ingredients, trickery or effort. If you think that browned butter is too much trouble, I'd have to say that a dinner party is probably something that you may be forced to do under threat of gunpoint or blackmail. I dare say that ordering a pizza is harder. And much less impressive.
Ricotta and chive homemade gnocchi with browned butter sauce
An original recipe by Not Quite Nigella
Serves 4 as an entree (4 gnocchi each) Makes 16-18
1/4 finely grated Parmegiano Reggiano plus 1/4 cup extra for sprinkling
2 tablespoons Fresh chives plus extra for decorating
35g butter plus 15grams extra for dotting
Step 1 - Brush a baking dish with butter and bring a pot of water to the boil. Preheat oven to 190C.
Step 2 - Mix the ricotta, reggiano, flour and egg in a bowl and snip some chives so that it is speckled green. Season with salt and pepper. Shape into a gnocchi shape between two teaspoons.
Step 3 - Turn down the water until it is a gentle rolling boil. Drop 6 at a time in the water and wait til they float to the top (a minute or two). Using a slotted spoon drain all of the water and place on buttered baking dish. Top with extra reggiano and dot with the 15g of butter.
Step 4 - Bake in oven for 15-20 minutes until it becomes crispy at the top
Step 5 - Meanwhile, brown butter until it becomes nuttily fragrant. The easiest way is to heat a small saucepan until medium hot and add butter, it will foam up and become very quickly browned. Serve browned butter lightly drizzled over the gnocchi and snip extra chives and salt flakes to dress.