I need to tell the people at Yong Jing's something. I need to tell them that the menu outside their restaurant makes everything look positively drab and dull. In a corner of the street where three Chinese restaurants sit side by side, we have Yong Jing's Kitchen Enlightenment on one end, Dong Dong Noodles in the centre and Kingsford Chinese Restaurant on the other side. Kingsford Chinese is packed so we choose to eat there until we see the menu and decide that there's nothing really jumping out at us on the menu. So we did what a potentially embarrassing thing and left. But we had our stomachs to consider you see. I'm of the firm belief that you only get a certain number of meals a day and you should either make them fabulous or very healthy. I'd had my 2 healthy meals already and I was in the mood for something fabulous. But because we'd already been to Dong Dong, the interestingly named Yong Jing's Kitchen Enlightenment was our choice.
The menu
Which brings us to what I need to tell them. When we open the colourful menu it explodes with a tantalising array of dishes. Indeed it takes us a good 10 minutes to decide what to order as everything looks so damn good in the pictures. Prices are also reasonable for the food and we find it hard to narrow it down to 5 dishes but we finally do after some umming and aahing. If they'd only put this menu in the window I suspect their restaurant would be as full as Kingsford Chinese two doors down.
Deep fried chicken fillet cooked with special sauce $11.80
The tables and chairs are in a traditional Chinese lacquered wood and give it a lovely sophisticated touch as do the matching frame paintings and calligraphy. We're not waiting long before our piping hot dishes arrive. The first dish, the deep fried chicken fillet cooked with special sauce comes with the sauce on the side. It's an enormous serve of freshly fried chicken, very similar to Japanese Chicken Karaage but much larger in scale. The accompanying sauce is similar to a Singapore Chili crab sauce with egg. it's nothing short of fabulous and it goes within minutes, every huge hulking freshly cooked piece.
Honey King Prawns $13.50
Our Honey King Prawns are a huge serve comprising of 17 of the huge beasts. I know, I know, it's not exactly adventurous I hear you say and we may as well order Sweet and Sour Pork, Fried Rice and Lemon Chicken but I have an extreme love for these crispy puffed honey drenched king prawns and so does the rest of the table. So if you'll leave us well enough along and keep your snickering down to a minimum we'll carry on enjoying these enormous battered morsels of deliciousness.
Slow cooked marinated pork $13.80
This dish was one that looked so luscious on the picture but in real life it's smaller than we pictured (the first two dishes were much larger than were pictured). However the fatty belly pork, cut into rectangles through the layers of fat are cooked in a rich sauce with cabbage. It's not bad but I've had better pork belly, when the rind is crispy and the fat is more meltingly soft.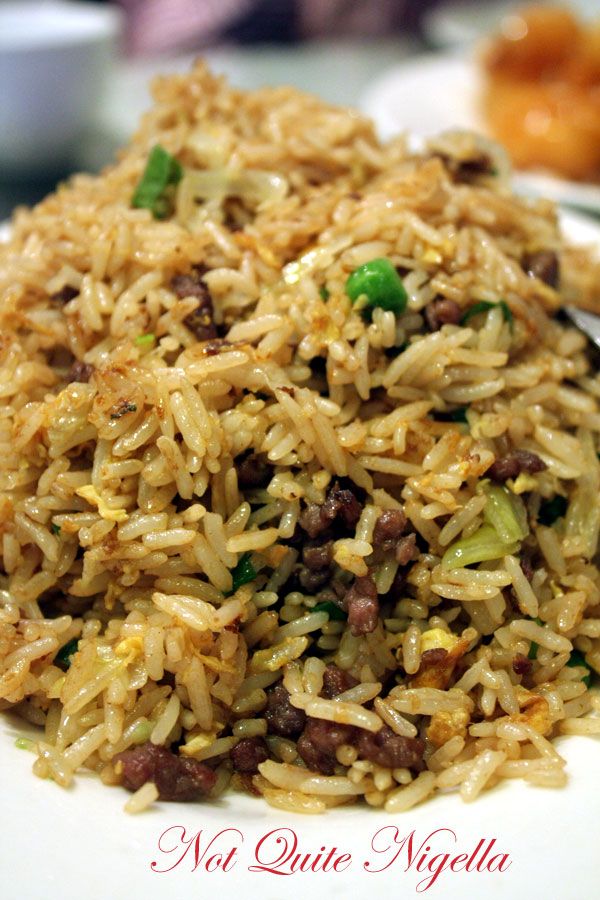 Beef Mince Fried rice $7.50
The fried rice is pretty good and tasty, with small strips of beef scattered throughout.
Be for Time Soft Shell Crab (Spicy) $22.80
We're not quite sure what "Be for Time" means but there was a delay on this dish so perhaps it's a hint that it takes longer to make. When it's sat down we gasp at the size of it. It's not the most photogenic dish granted and unfortunately the taste is a little bland for us with a slight bitter taste. We ask for some chili sauce and dunk it in it and this helps somewhat but it's a bit of a disappointment considering its gargantuan size.
Chinese characters for "Taste"
If it weren't for the last dish we'd be chuffed. Oh who are we kidding, we still think it's a find and tip generously knowing that we'll be back.
Yong Jing's Kitchen Enlightenment
430 Anzac Parade, Kingsford, NSW 2032
Tel: + 61 (02) 9697 0011
Open 7 days