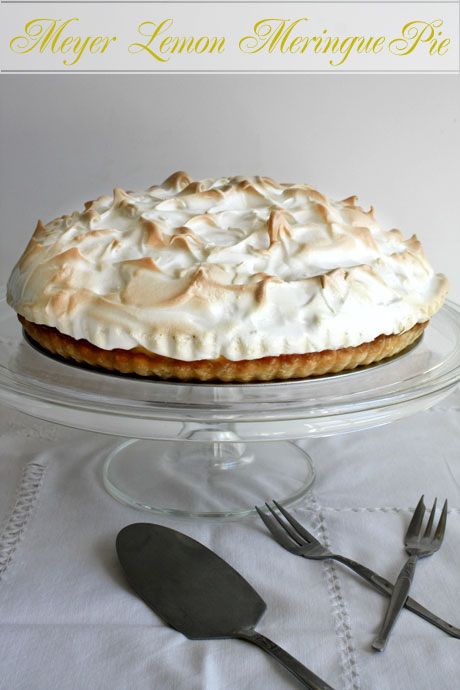 I had a serious case of food envy. For the past few months North Americans have been speaking of Meyer Lemons and making Meyer Lemon this and that. For fellow Antipodeans that have never heard of Meyer Lemons, they are a delicate floral breed of lemon with a sweet perfume and a sweeter, less acidic juice  said to be a cross between a mandarin and lemon. You see I desperately wanted some but the shops didn't carry them and nor did I know anyone with a Meyer Lemon tree. So I looked upon these recipes with a mixture of excitement and serious envy. Then something funny happened. I went to lunch at Greek Gardening God Costa Georgiadis's house and took home some copies of the first few episodes of his show Costa's Garden Odyssey.
Meyer Lemons
I watched them and what did I see but a Meyer Lemon tree in his backyard! I sat up  and squealed and within a matter of days the lovely Costa had delivered me some gorgeously fragrant Meyer lemons. I picked one up  - they looked just like regular lemons but when I held one to my nose I recognised that perfumeny mandarin aroma instantly. Of course as I was interviewing him a few days later I knew what I had to do - make him something to eat with these beautiful lemons and the idea of a Meyer Lemon Meringue Pie seemed the perfect choice.
The lemon curd filling is delicious with a lovely Meyer Lemon flavour. I realise I made a veritable cloud of meringue but as Mr NQN prefers the meringue to the lemon as he doesn't like tart flavours, I made this for his taste too.  The amount of filling I've specified actually gives enough for a jar full of lemon curd but that's never a  bad thing and of course saves you from making it again in a separate cooking session. The quantities can be easily halved if you want a more modest looking pie with less meringue and you don't want the jar of lemon curd afterwards. When baking it I was nervous - after all I had a guest coming over and this was my first time making it. You can probably see that I made an error in judgement here. I cut it before it was chilled and therefore the lemon filling wasn't completely set. I heard Julia Robert's voice from "Pretty Woman" saying to me "Big Mistake! Big! Huge!" as I was cutting it but there was little I could do at that stage.
Of course if you cannot get Meyer lemons try a mix of 2/3 lemon and 1/3 mandarin juice and zest to help give that perfumey fragrance and sweetness with the tart lemon. I have now resolved to grow a potted Dwarf Meyer Lemon tree and Costa has promised to check on the status of our upcoming worm farm (which produces Worm juice, a great fertiliser).
So tell me Dear Reader, what would you grow if you could or what do you currently grow that you love? And if you're a Black Thumb like me, come and join my club where I'll try and grow things with Costa's help!
Meyer Lemon Meringue Pie
An original recipe by Not Quite Nigella
Pie crust pastry
1/2 cup cold butter plus an extra tablespoon (140 grams total)
1/3 cup Iced water (scant)
Lemon Curd Filling (makes roughly double-halve if you need to or just put the rest in a jar)
1 tablespoon Meyer lemon zest
1/2 cup Meyer lemon juice (fresh from 2 Meyer lemons)
2 tablespoons unsalted butter
Meringue Topping (as you can see it makes a mountain, halve if you want to. I prefer a mountain as it looks more spectacular)
1/2 teaspoon cream of tartar
Directions
Step 1 - Make pie pastry ahead of time and freeze and refrigerate. The key to pastry is relaxing the dough. In a food processor combine all ingredients except for the iced water and whizz together briefly. Then add iced water until it starts to come together and then empty the contents of the processor onto a board and knead briefly. Cover in cling wrap and refrigerate for at least 45 minutes.
Step 2 - Roll out the pastry and fit into a 9 inch flan tin. Place in the refrigerator for another 30 minutes-this is important to prevent pastry shrinkage (or you could do the pie tin ahead of time and freeze or refrigerate them). Make sure the oven racks are positioned so that you can fit a tall pie in there. Preheat oven to 200C/400F.
Step 3 - Prick holes in the bottom wiht a fork and fill with dried rice, beans or ceramic bead. Bake the pastry blind for 15 minutes. Remove from the oven and reduce heat to 325F/160C.
Step 4 - Make Lemon Curd Filling by whisking sugar, cornstarch, salt and egg yolks together in a saucepan. Put saucepan over low to medium heat and gradually whisk in the 1 1/2 cups water. Whisk until all water is added and the mixture is thickened.
Step 5 - Remove pan from heat and whisk in lemon juice then the zest and then the butter.
Step 6 - Make Meringue topping: whisk cornstarch and 2/3 cup water in a small saucepan until it becomes translucent and thick. Cool.
Step 7 - Mix cream of tartar and sugar together in a medim sized bowl or jug
Step 8 - In a large bowl, beat egg whites with whip attachment of mixer until soft peaks form. Gradually beat in sugar 1 tablespoon at a time.
Step 9 - Then add the cooled cornstarch mixture one tablespoon at a time until the meringue is stiff and glossy. You should be able to upturn the bowl with the contents in it and it should not move.
Step 10 - Spread the lemon mixture over the bottom of the pastry up unto the same height as the sides and ensuring that the meringue goes all the way to the crust (it can slide off the lemon filling). Then spread meringue over the top using a spatula. Using the spatula, "lift" the meringue to give it jagged peaks or patterns.
"lifting" the meringue with a spatula
The pie ready for the oven
Step 11 - In 325F/160C oven, bake for about 20 minutes until golden brown in places. Chill thoroughly before cutting.