Hello my Dearest Readers and what a bang 2011 has gotten off to! January isn't even over yet and it's time for another To Market To Market! That's where I tell you lovely readers about the things that I have been given that I like and then I give you the chance to try them for yourself Just leave a comment at the end of the story telling me which product you'd like to try and why. The giveaway ends at Midnight AEST on the 30th of January.
Be Natural "Four" muesli bars
Now I didn't expect to go crazy over muesli bars let me be quite honest. I usually prefer actual muesli to the bar form but these ones were so chock full of nuts and fruit I actually went out and bought another two boxes of the apricot ones as soon as they were finished. There are two flavours and I loved the coconut, apricot, oats and chia (the latest superfood) which tasted like a delicious apricot, coconut and oatmeal cookie with almost 1/4 of the bar made up of nuts which is the good stuff. Mr NQN preferred the slightly tangier currant, berry, oats and pepita. Each box has six muesli bars in them and I would almost put money on you going and purchasing another box once your stash is finished ;)
Thanks to  Be Natural,  ten lucky Not Quite Nigella readers will receive a box of the coconut, apricot, oats and chia and the currant, berry, oats and pepita muesli bars!
Nepenthe Wine
Last year I was lucky enough to visit the lovely state of South Australia and spend some time in the Adelaide Hills where I visited the friendly people at the cellar door at Nepenthe Wines. I tried a few of their wines and one of my favourite was their Pinot Gris which was just lovely stuff! They've just released their latest 2010 Altitude Pinot Gris which is exclusively hand picked and whole bunch pressed for minimum phenolic extraction. For this release 20% of the wine was fermented in French oak to give it extra character and complexity. Plus along with a bottle of this they gave me a delicious sounding recipe which complimented the wine.
Thanks to  Nepenthe Wines, five lucky Not Quite Nigella readers will receive a pack with a bottle of the 2010 Altitude Pinot Gris and also the lovely Nepenthe 2010 Sauvignon Blanc! This is for readers 18 years and above only.
McCain Sweet Potato Fries
I happen to be a french fry nutter-give me a bowl of them and you can be promised of at least 10 minutes of silence from me. Last year I was sent a bag of McCain's new sweet potato chips. I was a bit skeptical as I usually make my own chips but I was pleased to see that the ingredients list didn't contain any artificial colours or preservatives and it was pretty much like what I would make at home if I had the time. There are two types of sweet potato fries-a crinkle cut and a thin cut. I personally loved the crinkle cut version a bit more. And apparently these were so popular last year that the supermarket stock was pretty much all depleted!
Thanks to  McCain, twelve lucky Not Quite Nigella readers will receive a 450g bag of the crinkle cut sweet potato fries and a 450g bag of the thin cut sweet potato chips! As it is a frozen product and to ensure that they arrive in perfect condition, delivery can only be made to Sydney and Melbourne Metropolitan areas.
Sunrice Pour And Store
If your pantry looks anything like mine, it probably has a couple of bags of rice sealed together with a twist tie or an elastic band. They're sort of piled on top of each other and not very attractively so and I tell myself I should really buy a container to decant the rice into so a) they are better sealed and b) so I can stack them on top of each other. So it was a bit embarrassing when I got three canisters of rice and got all excited because it meant that I suddenly had a neat pantry (I'm a bit Bree Van Der Kamp that way). The new Sunrice Pour and Stores have a twist cup lid which has a measuring cup to help you measure how much rice you need for 1 or 2 serves. There are three rice types: jasmine, long grain and basmati. Bree Van Der Kamp would be proud.
Thanks to  Sunrice, five lucky Not Quite Nigella readers will receive a pack with a canister of the Sunrice long grain rice, jasmine rice and basmati rice!
Black Swan Flavoured Yogurts
When I first met Mr NQN many moons ago, he was fending for himself on the food front and working til late at night at a software development company. At about 10pm he would wander down to the supermarket and buy a tub of yogurt and eat that and only that for dinner. So when I tell you that he loves yogurt that isn't an understatement. I like creamy yogurts and natural yogurts and the new range from Black Swan is lovely and creamy with a blueberry yogurt, a vanilla bean yogurt (with specks!) and a breakfast yogurt which is a naturally sweet yogurt which tastes amazingly thick, creamy and sweet.
Thanks to  Black Swan, five lucky Not Quite Nigella readers will receive a pack with a tub of the Black Swan blueberry yogurt, vanilla yogurt and breakfast yogurt! As it is a refrigerated product and to ensure that they arrive in perfect condition, delivery can be made only to the Melbourne Metropolitan area.
Lovely Little Parties
One of my new favourite online stores is Lovely Little Parties because they have such a sweet range of products, many in a lovely retro style that just makes me ooh and ahh. My favourite items are the popcorn bags (which sell like hot cakes!), the striped wax straws which I used at Christmas dinner, the gelati cups and spoons and the Hello Hanna sweet stands which are all whimsically pretty and unusual. The lovely shop owner Virginia has such fab taste and hand picks everything herself!
Thanks to  lovely Little Parties, one lucky Not Quite Nigella reader will receive a pack containing: smallprints 'Roll up' invites (10) + matching tags (10); a pack of candy cane stripe cupcake liners (50); popcorn bags (20) and a pack of red/white straws (25) worth $68 for your next lovely little party! Also because they love NQN readers, there is a 15% discount for you-just enter in "NQN2011" at checkout (valid until 26th February 2011)!
Aeroplane Jelly
OK sure I have  a little PTSD of the jelly ever since my jelly cake but I think I'm ready for another round of jelly. I know I always specify gelatine leaves in my recipes but there are lot of you that can't find these so Aeroplane jelly has a new product called Create a Jelly which is a clear mix which you can add drinks and flavours to easily. Plus of course their already flavoured jelly packets. And here is an idea if you are stuck for an Australia Day treat-green and gold jelly!
Thanks to Aeroplane Jelly, ten lucky Not Quite Nigella readers will receive a pack with 6 packs green and gold original Jelly with recipe cards and 2 packs of Create a Jelly!
Lady Jayne
I definitely have a thing for what my father calls "head gear" and this takes the form of hats, headbands and pretty much anything pretty that I can decorate my hair with. Lady Jayne was a brand I didn't know much about until I was sent a bag of very pretty headbands, clips, ties and head scarves. Aren't they pretty and you wouldn't think that this is a pharmacy brand would you? Much of it reminds me of Alannah Hill and Mimco at a fraction of the price.
Thanks to Lady Jayne, five lucky Not Quite Nigella readers will receive a pack with a selection of 10 Lady Jayne products (may be different from the above as styles vary)!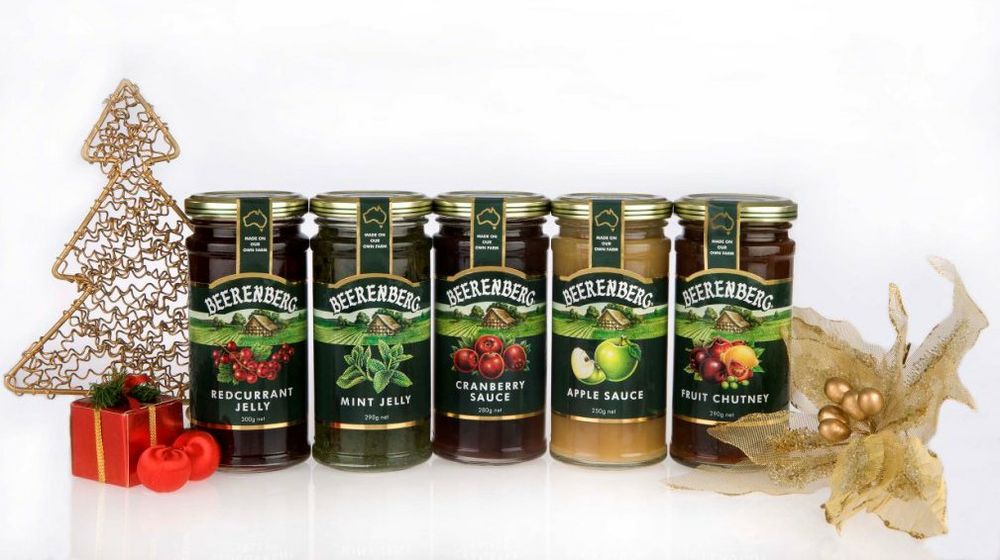 Beerenberg
I have another South Australian gem for you! Beerenberg, which is a family owned and run company brought out a great new range over Christmas. Well I know Christmas is over but let's be honest, you don't need Santa Claus to enjoy their products and besides which Australia Day is coming up. Their products are always so full of flavour plus, and this is the coolest thing ever, you can trace who made your batch of jam or sauce and where each individual ingredient in the product is sourced from via their Provenance Pathway on their website! I tried it with a bottle of the tomato chutney and I found out that a man called Peter made it and where the tomatoes came from!
Thanks to Beerenberg, one lucky Not Quite Nigella reader will receive a pack with Beerenberg redcurrant jelly, mint jelly, cranberry sauce, apple sauce and fruit chutney!
Sparkle Cupcakery
Valentines Day is coming up (that's my public service announcement to all of you boys that may have forgotten, Mr NQN included!) and from the 27th of January until the 15th of February Sparkle Cupcakery has two very special cupcake flavours to celebrate this day. They are... a raspberry red velvet cupcake with cream cheese frosting as well as a black velvet cupcake with Belgian dark chocolate mud cake with chocolate icing! And for the totally cupcake enthused, they are also holding a Valentines cupcake baking class on the 13th of February where you can make these cupcakes should you want to impress your paramour that little bit more!
Thanks to Sparkle Cupcakery, one lucky Not Quite Nigella reader will receive a dozen full sized Valentines cupcakes worth $54 (to be picked up from the Surry Hills location) .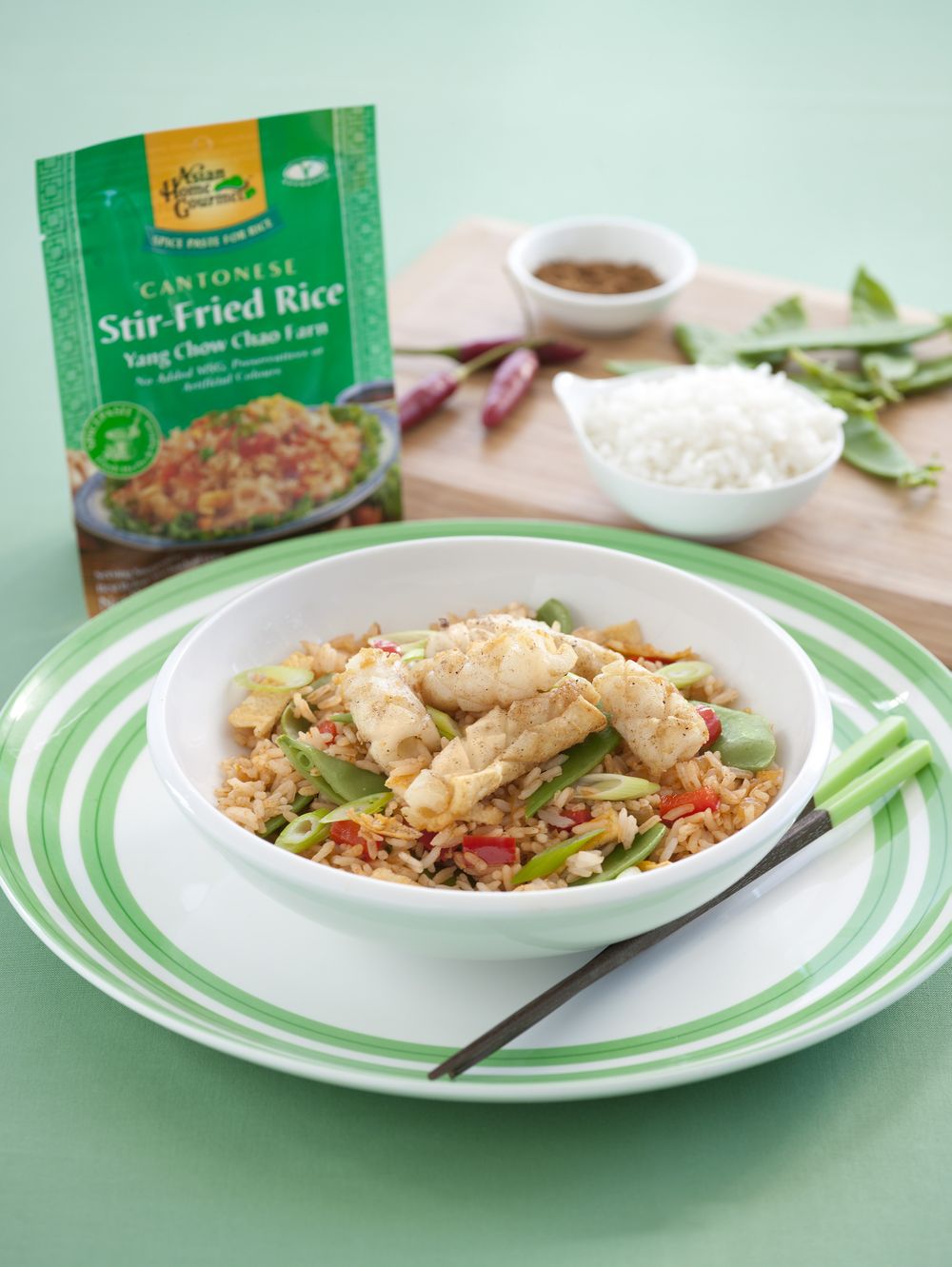 Asian Home Gourmet
Can I tell you a secret? I am addicted to Hainanese Chicken rice sauce-you know that delicious mixture of ginger, shallot, lemongrass and garlic that practically makes chicken rice. And despite how nicely I ask and offer to pay extra for it the restaurants never give me enough of the sauce to take home with me so I've taken matters into my own hands and just buy the sachets of the Singapore Hainanese Chicken Rice spice paste by Asian Home Gourmets. I can add it to plain chicken and suddenly it's packed full of flavour. There are also a huge range of simmer sauces and pastes from Indian, Chinese, Indonesian, Korean, Malaysian, Singaporean, Thai and Vietnamese.
Thanks to Asian Home Gourmet, five lucky Not Quite Nigella readers will receive a variety pack with a range of their simmer sauces and pastes (and I've asked them to include some of the Hainanese chicken rice mixs , I hope you love it as much as do! ;) ).
So readers, leave a comment as to which item you'd like to try and why and you could be receiving it in the mail! Thanks again to these generous brands Be Natural, Nepenthe Wines, McCain, Sun Rice, Black Swan, Lovely Little Parties, Aeroplane Jelly, Lady Jayne, Beerenberg, Sparkle cupcakery and Asian Home Gourmet for providing the fantastic prizes!
Lots of love,
Lorraine
xxx