Dear Reader, we heard your feedback and how you wanted an Australian destination. So today we are very excited to launch our first Australian destination-Tasmania, the paradise for food lovers!
It's no secret that some of the most pristine and best quality food comes from Tasmania. Chefs also love Tasmania and Tasmanian produce. But did you also know that Tasmania's restaurant and food scene has grown in leaps and bounds since your last visit? Even in three years the food landscape keeps getting better and that's why we've chosen Tasmania as our first Australian destination. Take a look at our Experiential Traveller Tasmanian tour and the detailed itinerary and price here, book your spot on this wonderful food intensive Tasmania tour here or read on for an outline of the offer!
Day 1, Friday, 17th November, 2017:
We start our 6 day/5 night tour in Launceston with a bang! The highly acclaimed Effervescence sparkling festival is an annual celebration of sparkling wine-as you may know Tasmania makes some of the best in the world. And we have secured tickets to the opening night's dinner cooked by renowned chef Jacques Reymond.
This is an event not open to the public but we have managed to get six tickets to this sold out Grand Degustation Dinner. Our table is hosted by Moorilla Wines so we will be enjoying their fabulous wines. These seats will go to the first six people that book. The rest will go to a divine dinner at Stillwater restaurant (this is a good option for non drinkers too although they have a fab wine list). Like all of our tours, we keep numbers small with between 10-12 people maximum so we can move about easily. Our home while in Launceston is the Peppers Seaport, the best hotel in town with waterviews and gorgeous rooms.
Day 2, Saturday, 18th November:
The next day we will meet some of the producers that grow and cultivate some of the produce Tasmania is famous for. We start with breakfast at the Farmers Market, a genuine farmer's market where we will meet some of these producers and sample their goodies. Then it's back to the Effervescence festival where you get to choose two classes you'd like to attend.
Feel like learning how to make your very own bottle of sparkling wine to your taste? There's a class for that. Want to learn about matching Huon caviar and salmon and champagne? There's a class for that. Or if you're more a foodie, try a couple of cooking classes with the amazing chefs. Or just sit back with an endless pour of sparking wine at the stunning Josef Chromy cellar door where the classes are held. Dinner is all about the freshest oysters and seafood by the water.
Day 3, Sunday, 19th November:
The next day we will spend some time in the Tamar Valley with a special lunch! Dinner is at what some say is Australia's best Chinese restaurant-this is a unique Chinese restaurant that uses premium Tasmanian produce that you won't see at other Chinese restaurants.
Day 4, Monday, 20th November:
After an early breakfast we will transfer by vehicle to Hobart where we will arrive at MONA (Museum of Old and New Art). We will have a wine tasting at the Moorilla cellar door and then a special lunch has been arranged at MONA's restaurant The Source. This will be followed by a "Rockstar" tour of the museum and you are then invited to wander the museum by yourselves. We then catch the VIP ferry service to centre of Hobart where we will check in to our hotel for the Hobart portion, the brand new and very luxurious MACq01 hotel on the waterfront. Dinner is at one of the hottest restaurants in Hobart.
Planning your next trip? Ensure you have the right coverage with HeyMondo travel insurance that includes COVID-19 protection. Plus, if you use our link, you'll receive 5% off the price. Find the best deals on flights from all airlines in various currencies with SkyScanner and set up alerts to get notified when prices drop. For reliable transportation options, look no further than 12Go Asia, offering train, bus, ferry, and flight transfers worldwide. Book your transportation now and enjoy a stress-free journey.
When you purchase through these links I will get a small commission at no cost to you. Thank you for supporting me! :)
Day 5, Tuesday, 21st November:
It's an early start for a very special experience at Bruny Island. This is one of the best experiences I have done and I was keen to share this with you. Bruny Island's baker John will show us the best that Bruny Island has to offer from the island's famous cheese, beer, wine and views. This will culminate in a feast for lunch and we may see some farm animals too.
We end our final night in Tasmania at Aloft, one of Hobart's best restaurants with a stunning view of Sullivan's Cove with a special chef's menu designed just for us.
Day 6, Wednesday 22nd November:
Departure day. We farewell you with a delicious breakfast pastry or if you would like, breakfast at a local cafe depending on the time of your departure.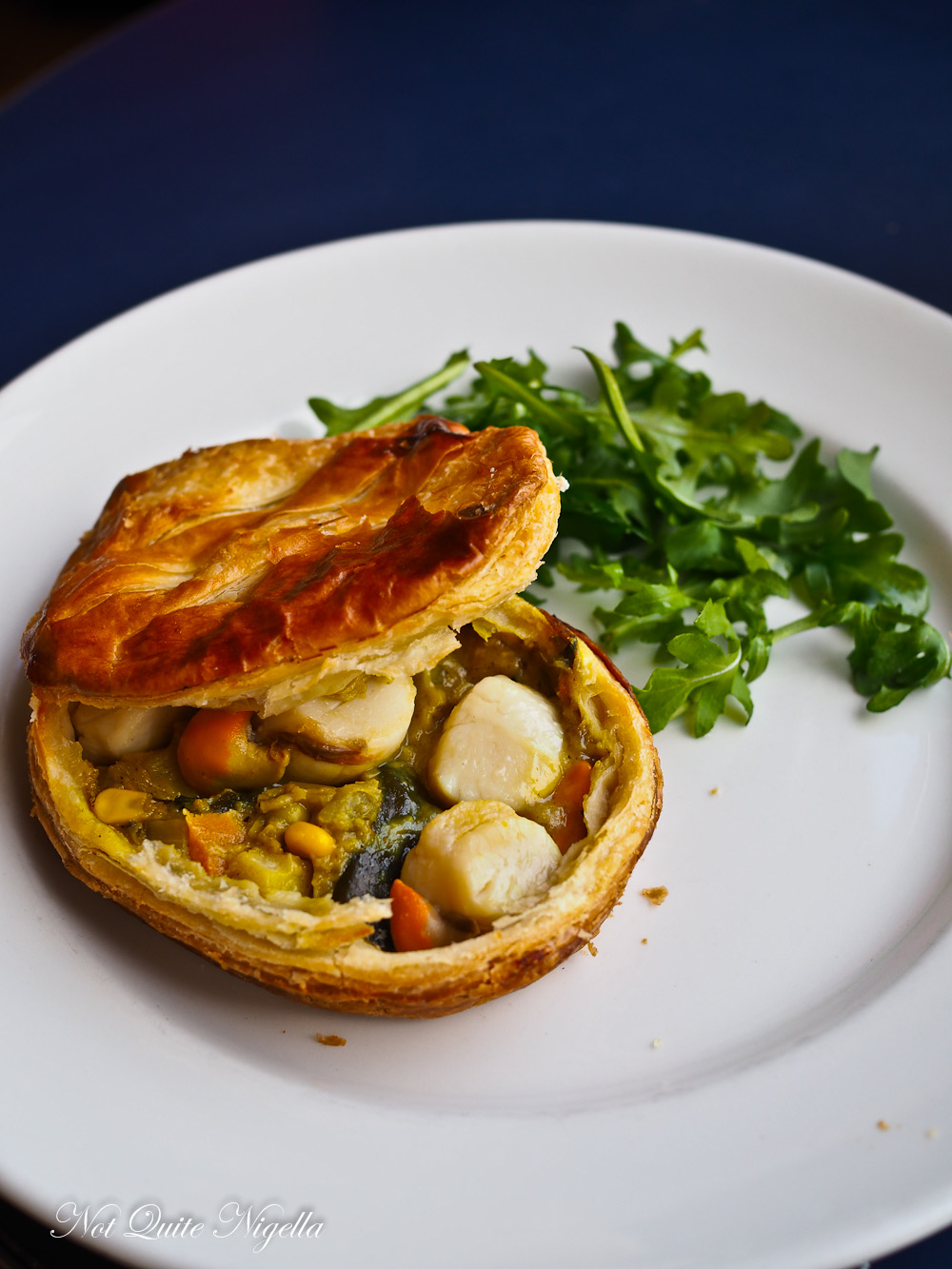 This journey includes:
Accommodation for 5 nights in luxurious hotels (Peppers Seaport and MACq01) including full breakfast at your leisure and WIFI
4 signature dinner events, 3 signature lunches, 2 specially curated breakfasts as well as snacks, & tastings. Some drinks included where indicated.
VIP meet & greet plus private airport transfers
Journey accompanied by Australia's leading food blogger Lorraine Elliott
Personal tour concierge
Private transfers between Launceston & Hobart, to/from restaurants, farm gates, events and touring included in the itinerary.
Activity level: easy to moderate. As we focus on food the main activity is eating!
Gratuities
Foodie Inclusions
Exclusive access for the first 6 people to book to the Grand Degustation Sparkling Wine Producers Dinner with Jacques Reymond, a black tie dinner hosted by the best of the best sparkling wine producers. This event is strictly invitation only and is not normally open to the public!
Saturday afternoon garden party at Josef Chromy, with unlimited tasting of premier producers of sparkling from Tasmania and artisan food producers.
Your choice of 2 masterclasses as part of Effervesence Tasmania. Food and wine pairing will be the focus of masterclasses with Bruny Island Cheese and Huon Aquaculture. Numbers per masterclass are strictly limited and will be confirmed at time of booking.
Meet and learn from multi-award winning wine writer, television presenter and international speaker, Tyson Stelzer, who will deliver his definitive Tasmanian Sparkling Masterclass.
Dining at some of Tasmania's top restaurants meticulously hand picked for this tour. These restaurants showcase the best of Tasmanian produce with some specially designed menus just for us.
Exclusive Bruny Island day hosted by a local who will showcase Bruny Island's finest produce and show us day to day life on the island and what makes this island within an island so special
Meet local producers and taste their extraordinary produce at a genuine farmers market
A visit to the unique and vibrant world of MONA (Museum of Old and New), tasting wines from Moorilla matched with fresh oysters, indulging in a long table lunch and exploring this world class museum with a "rockstar tour" and cocktail.
Signature gourmet paddock to plate experiences in the heart of the Tamar Valley
A finale and celebration of the finest of Tasmanian cuisine mixed with a view to dream of at Aloft. This will be a specially curated Chef's menu not to be missed, leaving the best in Tasmania's fine cuisine to be savoured on the last night of our amazing journey through Tasmania.
Touring Inclusions (it's not just food, although a large part of it is!): - Visit to MONA museum - Visit to Bruny Island - Exploration of the Tamar Valley
Not Included
Airfare
Drinks unless indicated
Book your spot on this wonderful food intensive Tasmania tour here!
So tell me Dear Reader, what do you think of this tour? When is the last time you visited Tasmania? What do you think of when you hear about Tasmania?