Take a peek into the most popular stories of 2018 in the world of Not Quite Nigella! It was a year where lunches and Italian food ruled and one where new Asian and Sri Lankan and Indian restaurants intrigued. You also loved flying high above the skies at the pointy end and the road trip trend continued!
Dear Reader, how was your 2018? I hope you had a wonderful year? Mine was a most intriguing year and a slightly challenging one personally speaking. But unlike last year, there was no near death experience which I'm counting as a massive win. 2018 was the year of yes for me. Because of that, I said yes to things I normally may have hesitated to. And do you know what? I'm very glad that I did because I had some incredible experiences and I'm intending to continue to make 2019 another year of yes!
Speaking globally, while I feel that it didn't have the enormous amount of celebrity deaths that 2017 had, it was no less turbulent a year with the momentum from the #Metoo movement and discussion on gender politics (YES!!) and the sheer madness of world politics. Just when you think it couldn't get crazier, it does.
But we're here for the food because food never lets you down. Food is your friend, food is comfort and food is inspiring. And without further ago, let me share with you the most popular stories for 2018!
Lots of love,
Lorraine xxx
Recipes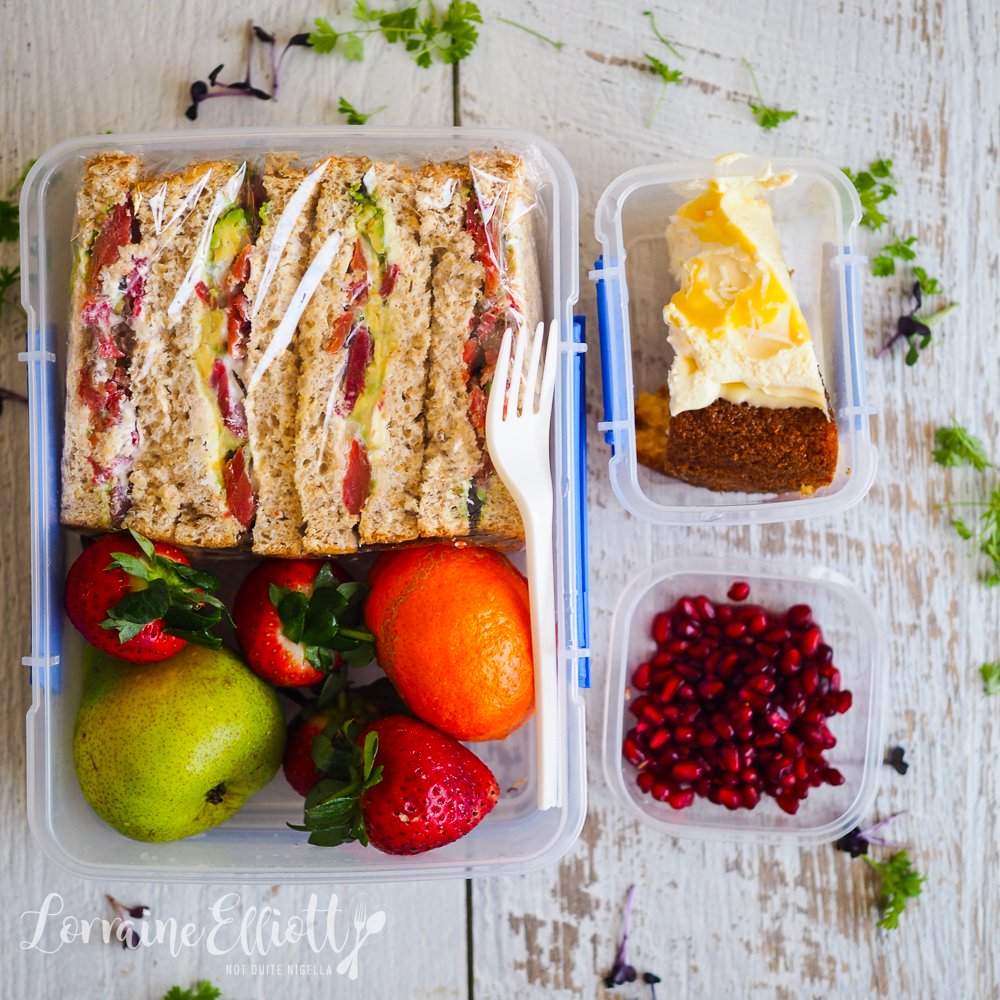 The most popular recipe story was a surprise to me. While people do message me on Instagram to let me know how much they enjoy seeing Mr NQN's lunch, I didn't realise that it would end up being the most popular story! Rest assured there will be plenty more lunchbox recipes ideas coming up. Along with lunches, you loved Italian recipes, cakes and my mother's Mongolian beef! And cake, let's not forget cake...
Restaurants
This was another surprise! A ramen restaurant in Surry Hills topped the list and the top 4 was solely made up of Asian eateries with a Sri Lankan getting the number 5 spot. In fact the top 10 was mostly Asian and Indian restaurants all over Sydney!
Travel
You guys! It seems you love to read about flights as much as I do. And you also love visiting NSW too. All of the flight reviews I did this year made the top 10 plus the rest was made up of NSW stories. But the number one spot? It was a story about 4 great places to eat Hobart, Tasmania!
So tell me Dear Reader, which story or stories did you like the best? How was your 2018? And is there a recipe, review or travel story you'd like to see on Not Quite Nigella?