We've all tried sweet zucchini or courgette bread but how about a delicious savoury zucchini bread made with the goodness of lots of zucchini, cheese and chilli! This one bowl easy-mix zucchini bread sings with flavour and is a perfect lunchbox snack or afternoon tea treat. This is a pushy recipe Dear Reader, especially if you want to use up a lot of zucchini!
One of my most popular recipes especially during this time of the year is the Zucchini slice which is a recipe by reader and friend Jaqi. It's a wonderful way to use up a lot of zucchini and is so utterly delicious and perfect for lunchboxes. I got to thinking about other recipes that use up a lot of zucchini because when you grow zucchini you end up with a lot of it especially during Summer. While I love zucchini slice I wanted to make a vegetarian bread. Enter this absolutely delicious zucchini, cheese and chilli bread.
This turned out even better than I could have anticipated plus it's such an easy mix that you can do in one bowl with a spatula! I get a vege box and whenever I see zucchini in it I sort of groan because it's not the most exciting vegetable and I managed to use up all the zucchini with this recipe. You can use parmesan or cheddar cheese, whatever you have to hand (feta would also work nicely) and the chilli is the key to tying all of the flavours together.
Other Zucchini Recipes that Use A LOT of ZUCCHINI! Zucchini slice, Roasted Zucchini, Stanley Tucci's Zucchini Pasta, Zucchini Pickles, Zucchini Salad. Or this sweet versions: Zucchini and Coconut Bread or Lemon Zucchini Loaf Cake.
I like having slices of this in the fridge just in case I need a quick snack. It's a great travel snack too and it can survive a bit of time in the car and is easily transportable. I'm never without some sort of food in my bag because I get hangry. Queen Viv is also a big proponent of having things handy in your bag, She usually carries around a large purse and you will never know what you'll find in it. One day it's a recipe for pork, other days it's part of a costume. And Queen Viv's motto is, "Always carry a large bag." We often joke that we have an FBI file on Queen Viv because she has had an interesting life and is a collector of amusing and bizarre tales.
Queen Viv also told us that one should always have a good story up their sleeve. In fact she won a prize at a bar for the best story. She and I had a mutual acquaintance called Patsy, whom we both worked with. Patsy was a nice woman, quite a bit older than us but friendly and easy going although neither of us knew her very well. And Patsy was also a big fan of having a big bag with plenty of room for things.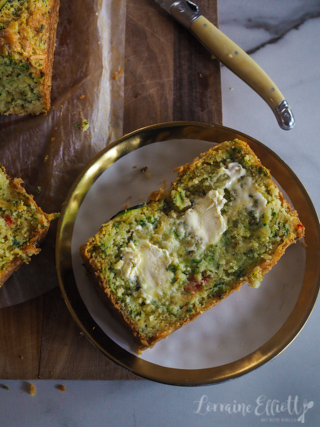 A little warning: the story is quite grisly and a bit traumatising so please don't read on if you're not ready for it. The story goes that Patsy was visiting a friend one day and sat down on the couch and was having a nice long chat with them over coffee. Her friends have a chihuahua that they were trying to call to meet Patsy but it wasn't coming when called. The couple went around the house and garden to look for it while Patsy sipped her coffee. She went to reposition herself on the couch fluffing up the cushions as one was poking into her when she realised something that stopped her short. It wasn't a cushion that was poking into her. She was in fact sitting on their pet chihuahua and the poor little thing had passed away! She was fairly sure that it had already passed because she hadn't felt any movement or heard any cries but a part of her wondered if she had killed the little sweetie.
So Patsy did the only thing she could think of. Rather than confess and let her poor friends know that their beloved dog was no longer of this earth she stuffed him in her handbag and made haste and left. She couldn't bring herself to see them again and they invited her over saying that the last time they saw her was when their beloved dog had wandered off!
So tell me Dear Reader, what would you have done in this situation? And do you carry a large or small bag? And have you ever tried a savoury zucchini bread?
Did you make this recipe?
Share your creations by tagging @notquitenigella on Instagram with the hashtag #notquitenigella
Zucchini Cheese & Chilli Bread
An Original Recipe by Lorraine Elliott
Preparation time: minutes
Cooking time: 1 hour 20 minutes
Serves: 8
2 cups/300g/10.6ozs cake flour
120g/4ozs grated parmesan or cheddar cheese + 30g/1oz extra for sprinkling
1/2 cup chopped chives
2 small or large red chillies (depending on how hot you want it), finely diced
3 teaspoons garlic powder (or 3 cloves crushed garlic)
2 teaspoons baking powder
1.5 teaspoons bicarb of soda
1.5 teaspoons salt
1 teaspoon sugar
1/2 teaspoon black pepper

2 cups/300g/10.6ozs grated zucchini

1/2 cup/125ml/4flozs oil (peanut, canola or grapeseed)

1/2 cup/125ml/4flozs milk (I used skim milk)
3 eggs

2 tablespoons lemon juice

1 zucchini, sliced into ribbons for the top

1 tablespoon oil
Make sure that the zucchini is mixed well with the flour
Step 1 - Line the base and sides of a 22.5x14x8.9cm (9x6x3.6inch) loaf tin and preheat oven to 140C/284F. Place the flour, cheese, chives, chilli, garlic powder, baking powder, bicarb, salt, sugar and black pepper in a large bowl and whisk together. Then grate the zucchini and place in two layers of paper towel and squeeze out extra moisture (sometimes there will be moisture, sometimes not). Toss the zucchini in the flour mixture distributing it well.
Decorating with zucchini ribbons and cheese
Step 2 - In a large jug whisk the oil, milk, eggs and lemon juice and add to the bowl and mix together but do not overmix. Scoop the mixture into the tin and decorate with zucchini ribbons and extra parmesan. Drizzle with 1 tablespoon of oil and bake for 1 hour 20 minutes. Cool on a rack and serve warm with butter. You can also toast this bread.