Every time I go for Yum Cha, I always order the steamed dumplings and let the trolley lady with the deep fried goodies pass on by while scouting the room for the steamed dumpling trolley lady. Unless of course the fried dumpling lady has prawn toast. I don't mean the thin, long ones that look like flattened spring rolls, I mean the little squares of golden deep fried toast with a mound of tasty minced prawn on top.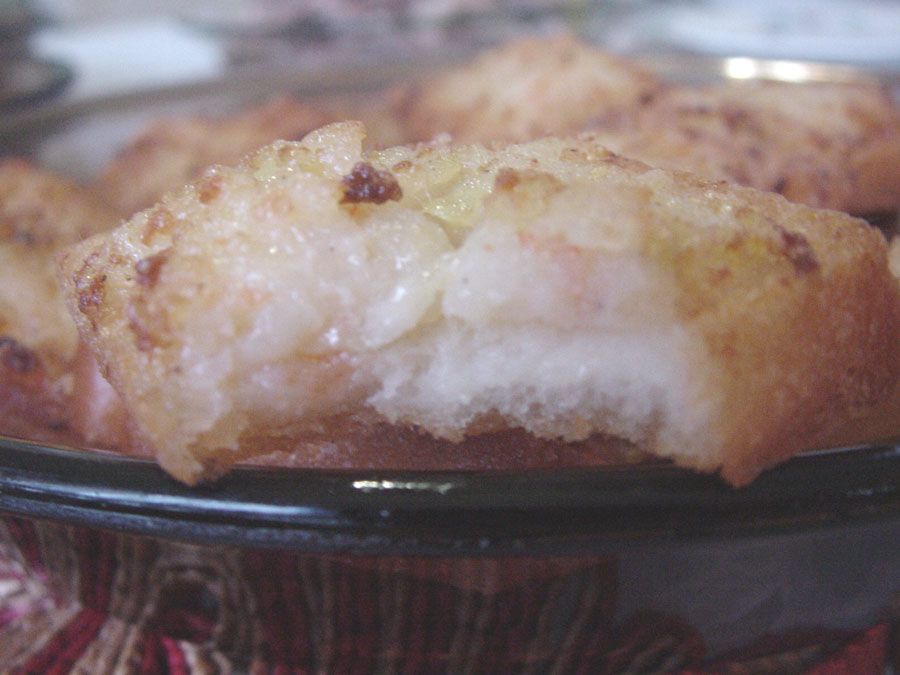 The recipe below calls for a strong ginger flavour than what you may find at a restaurant so if you don't like it you can always reduce the amount although I found these perfect the way they were. You could also add sesame seeds on top before frying as well to give it that more traditional sesame prawn toast taste. I wouldn't say that these are incredibly easy, especially as I didn't make these, but the chef who did (my mother) says that they are very easy. The reason why I don't make these myself is a morbid fear of deep frying and oil splatter. I am more than happy to eat the products of deep frying, just don't put me in front of one and ask me to jiggle the handle.
DID YOU MAKE THIS RECIPE? Share your creations by tagging @notquitenigella on Instagram with the hashtag #notquitenigella
Prawn toast
Makes 32
1 teaspoon ginger finely chopped
A few drops of sesame oil
Trim bread of crust. Cut each slice into 4 squares making 32 in all. Peel prawns, de vein and chop roughly. Add onion to prawn mix and mince until fine. Add ginger, cornflour, egg and salt, white pepper, sherry nad sesame oil. Mix well throwing mixture against side of bowl to obtain firmer texture.
Place prawn mixture on centre of bread square using wet fingers to flatten. Repeat for remaining bread squares.
Half fill wok with oil. Test heat by throwing in a piece of bread into the oil-it should sizzle. Carefully slide prawn covered bread into oil, a few at a time, prawn side down. Deep fry until golden, about 2 minutes, then turn and fry the other side for 1 minute. Drain on paper towel and serve hot.
Originally from Sylvia Tan's Singapore Heritage Food cookbook