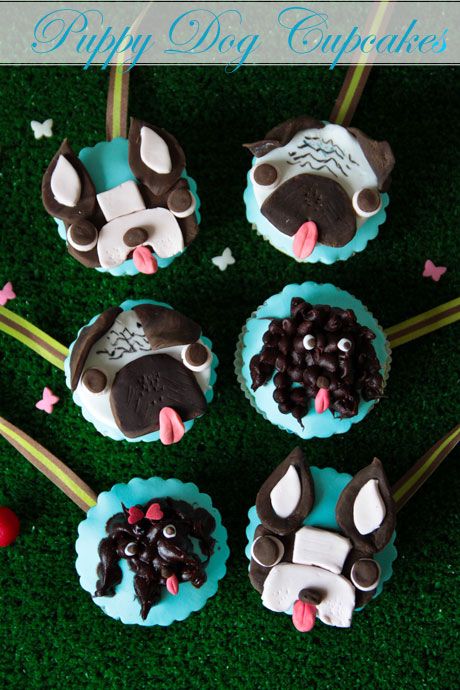 I didn't get in trouble much as a small child (call it a bit of relief for my parents preceding the upcoming tumultuous teen years) but I do recall getting in trouble for a couple of things. My mother used to get her hair permed every few months or so and my sister and I would be reluctantly dragged along to the hairdressers with her. We hated it as we loathed the "rotten egg" smell of the perming solution so we would inevitably wander off outside curious to find other things to discover.
Next door to the hairdressers was a key cutting shop and inside the windows of an otherwise empty shop we saw a large dog. We had never had a dog before in our lives and we were utterly curious. For starters it was about the same size as us which made it thrilling and slightly dangerous at the same time. The dog looked at us his mouth hanging open and we took that as an invitation. We sprung into action jumping up and down and pulling faces. Making noise we danced and made general fools of ourselves for a good minute with the dog so excited that a door opened quickly and a large shadow emerged. Petrified we ran as quickly as our little legs could carry us to the salon and closed to door firmly behind us.
A few moments later the door flew open and a large man with wild hair, beard untrimmed wearing a dirty cardigan and corduroy pants pointed at us hiding behind my mother's chair hoping that the cape around her would camouflage us. No such luck.
"Your bloody kids have been agitating my dog!!!" he bellowed.
She looked down at us quivering in fear and rolled her eyes at us irritatedly. "Did you do that? I'll deal with you both at home" she said to us and we looked at each other unwilling to confirm or deny. However the fact was that we had bolted like lightning into the salon and hidden under her cape so the jig was up really.
"I'll keep them here" she said to him and turned back to talking to her hairdresser. With most of his puff and steam taken out of him, he added "I've got to calm him down now" to no-one in particular before before turning away with his hyperactive dog and adding "Keep your kids away from my dog". That was a rather frightening lesson in boundaries for us and we never teased a dog again. Even today I'm a little frightened of large dogs but small dogs, well I adore them to bits.
Which brings me to these cupcakes. I made these for the RSPCA cupcake day which is on Monday the 15th of August. Of course these will be a little early but I wanted to remind people in case they were like me last year. That is, wanting to bake something but having no time nor a timely reminder to do so. I decided to make dogs and decided on a pug as I adore their little squishy faces, a French bulldog as I love their curmudgeonly expressions and poodles because they're cute and clever. I also decided on these three poochies as they are also so distinctive looking which helps when cartoonising something. My other attempt was a pomeranian which I shan't show you for fear of embarrassment as it looked like a wolf baby rather than pomeranian.
So tell me Dear Reader, what was your favourite pet as a child? And what pet did you always want?
Pug, Poodle & French Bulldog Cupcakes
An Original recipe by Not Quite Nigella
Mandarin and Poppyseed Cupcakes
2 cups cake flour (to make this, place 2 tablespoons of cornflour and top up to 1 cup with plain flour, repeat for 2 cups)
125g/4ozs butter, softened
2 eggs, at room temperature (free range of course)
1/2 cup mandarin juice (from 2-3 mandarins)
1.5 tablespoons finely grated mandarin zest
For ganache
300g/10 ozs white chocolate, finely chopped
To decorate
Coloured fondant for the background (I used aqua fondant)
Chocolate/brown fondant and white fondant to make the French bulldog and pug dog faces
Queen chocolate decorating pen (or dark chocolate ganache) to make the poodle face
Pink fondant for the tongues
Kopycake edible black pen to draw the wrinkles on the pug face
Step 1 - First of all make the dog faces (see instructions below) as it will be best if the French bulldog and the pug dog faces are set hard. Then make cupcakes. Preheat oven to 180C/350F and line a 12 hole cupcake tray with liners. Soak poppyseeds in milk and set aside.  Beat butter and sugar until light and fluffy and then add eggs one at a time. Fold in flour, poppyseeds and milk and mandarin juice and zest. Spoon into prepared pans and bake for 20 minutes until a skewer inserted comes out clean. Don't worry about the cracks on top, we will cover these over with chocolate ganache.
Step 2 - Make ganache. Combine chocolate and cream in a small heatproof bowl; stir with metal spoon over pan of simmering water until melted and smooth. Cool in fridge for about 30 minutes until it reaches a spreading consistency and spread over cupcakes. Allow to set for about 10 minutes and then using a small palette knife dipped in a cup of cold water, tap the knife a little and then smooth over the ganache. This is to provide a smooth surface on which to place the coloured fondant.
Step 3 - Roll out the coloured fondant and cut into circles large enough to cover the entire top of the cupcake to the edge of the paper (to keep the cake part covered and fresh). Smooth it over with a rectangle of overhead plastic sheet.
Overhead plastic sheet used to smooth over fondant
To make French poodle
**
Step 1 - The poodle is the easiest to make and can be piped on straight away and I would recommend this out of all three if you want to make an easy dog cupcake. Poodles have thinner faces than the bulldog or pug so using the Queen decorating tube without a tip, you want it to come straight out of the tube. Pipe dots of chocolate frosting lifting the tube at the end of each dot and repeat this until you get a rectangle shape as shown. Then using the same dot piping technique pipe two droopy ears down the side. Make a small tongue using pink fondant (roll it into an oval and flatten it and draw a line in the centre lightly using a paring knife). Affix this to the face and make smaller eyes than that of the pug and bulldog and place these on the chocolate icing along with a small nose made out of chocolate fondant.
To make the pug dog
The pug is even easier although it does require a round cutter and an edible pen.
Cutting out an exaggerated semi circle to make the pug's snout
Step 1 - Have a baking sheet lined with greaseproof  paper ready to put the faces out to dry. Roll out some white fondant and cut out circles in proportion to the cupcakes (see example). To make the snout, roll out the chocolate fondant and cut out a slightly exaggerated semi circle that will fit the face and round off the edges cutting out a little triangle for the tongue as shown. Affix this to the white face with a little water. Then cut out small triangles for the ears pressing them slightly at the edges so that they are a bit floppy and attach these to the head with a little water.
Face, snout and ears completed, wrinkles drawn on forehead
Step 2 - With an edible black texta draw in forehead lines onto the pug's face. Make a small tongue using pink fondant (roll it into an oval and flatten it and draw a line in the centre lightly using a paring knife).
Step 3 - French bulldogs and pugs have similarly large expressive eyes so make the eyes next. I made the same eyeballs for both the pug and the French bulldog at the same time. Roll white fondant into a ball and press down into a flat circle. Then roll a slightly smaller quantity of chocolate fondant and press down to make a flat circle. Affix the chocolate circle to the white circle and then place wide apart on the face.
To make French bulldog
Making the French bulldog is best done with a small and a large leaf cutter for the ears but this can be done with a paring knife too although I prefer the result with a leaf cutter as I'm not great with a paring knife.
Step 1 - Have a baking sheet lined with greaseproof  paper ready to put the faces out to dry. Cut out a rectangle in chocolate fondant that is in proportion to the size of the cupcake (see example). Then using the large leaf cutter cut out two ears per bulldog in chocolate and then using the small leaf cutter cut out two ears per bulldog in the white fondant (I ended up using very pale pink because that's what I had spare at the time). Using a little water, affix the smaller white centres to the larger ears and fix these onto the face and place the head on the greaseproof paper.
Making the snout
Step 2 - For the snout, cut out a semi circle in the white fondant and then cut out a little semi circle at the bottom as shown. Using a little water affix this to the brown rectangle and using a toothpick or carefully using the tip of the knife, poke little whisker holes. Then cut out a small rectangle of white fondant to fit the forehead and draw lines on this too. Roll a little nose with chocolate fondant and affix with water onto the face. Make a small tongue using pink fondant (roll it into an oval and flatten it and draw a line in the centre lightly using a paring knife).
Step 3 - Make the eyes as described for the pug above and place wide on the face.