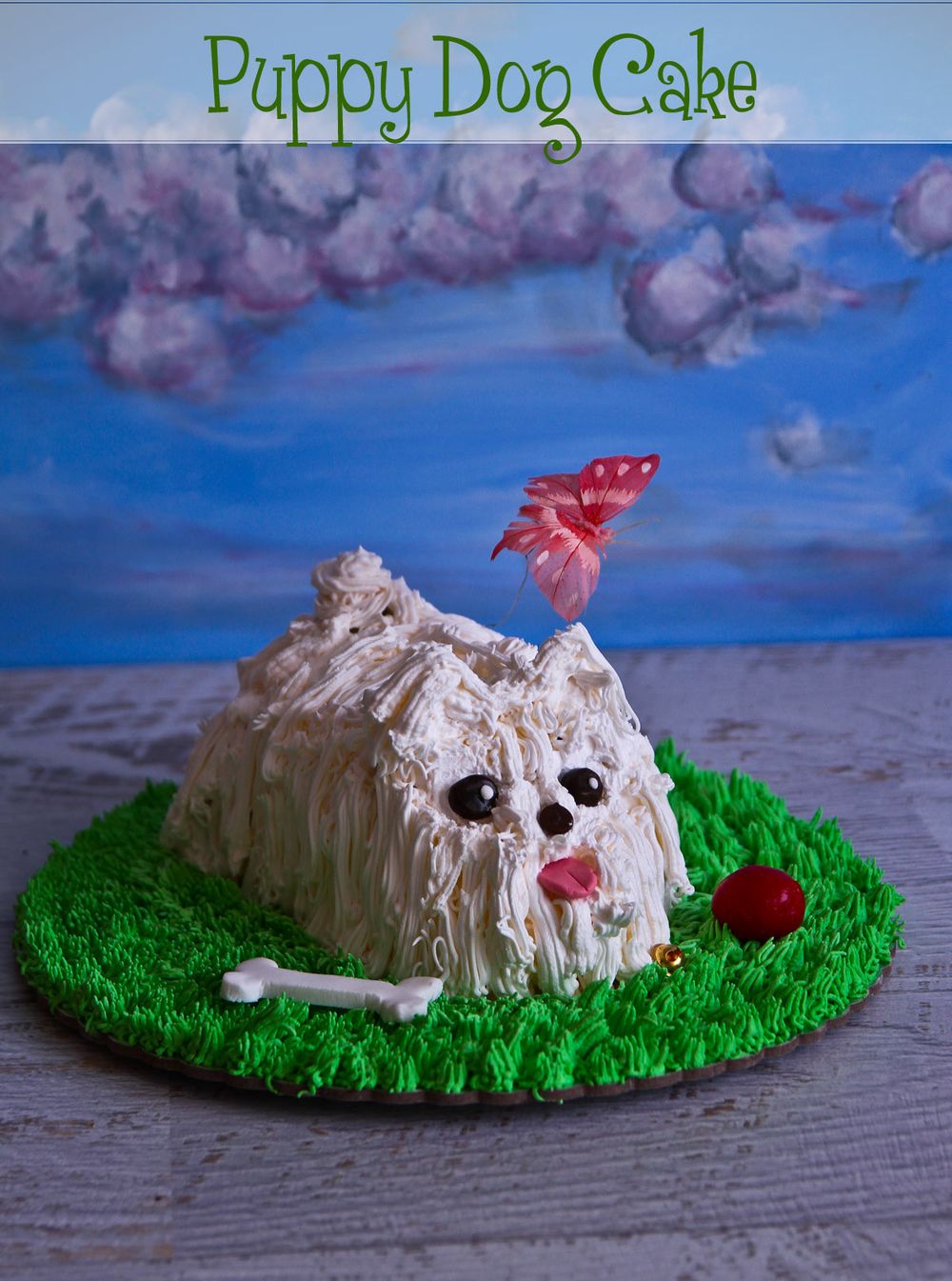 I have a compulsion. It's not one that Mr NQN encourages but it is so strong that I am unable to resist...
It's the compulsion to always bringing a cake to a party. I need to join cake purveyors anonymous.
When my mother told me that my one year old nephew was having a birthday one Sunday afternoon I really thought I had my addiction beat. I was too busy with the book to be making a cake for a one year old. Because the book had taken up the week days, I crammed in all of the store and restaurant visits and recipe testing into the weekend which made for some very hectic weekends. Saturday morning came and went and I had no twitch to go into the kitchen and bake something for him. A gift would suffice I told myself.
Until late Saturday afternoon. We had just finished visiting Glasshouse cakes in Revesby where they had given me a carton of Whip N Ice frosting to test. After that we visited Bankstown and walked past the Bread Top where the dog cake that I had wanted to make for so long sat looking out at passersby from its glass window. I weakened and decided that even if it was too late to bake him a cake, I could make him a cake by turning a bought sponge roll into a dog of sorts. I gave them the $7 for the sponge roll, snapped a quick pic of the doggy in the window and we went on our merry way, my heart a little lighter for the fact that I would be bringing a cake along to the lunch the next day.
Late that evening I whipped up the frosting which turned out to be a cross between buttercream and whipped cream. It was satiny smooth and had a vanilla flavour but it occupied that twilight territory of food that doesn't quite resemble anything you've had before and is therefore quite unnatural. It made an enormous amount and was perfect for piping the dog as it was so smooth and soft, much smoother than a lot of buttercream. I don't know if I would use it on a regular basis as the first ingredient was hydrogenated vegetable oil. However if you are a busy soul wanting to make something quick, then it certainly helps.
The dog, once you put the eyes, nose and tongue and the grass around it looks sort of like a dog. I won't be hired by Bread Top to ice their dogs I realise but it took about an hour in total to decorate him and it sated my cake purveying desire. When we brought the cake to the party the birthday boy's mum was surprised. Apparently, their dog at home looks just like the cake dog and Jason and his older sister Natalie spent some time pointing excitedly at their dog Micky in a slightly wonky cake form!
So tell me Dear Reader, if you could have a cake shaped like an animal, which one would it be? I'd love an armadillo red velvet cake just like in Steel Magnolias!
Puppy Dog Cake
2 cupcakes or muffins (firmer is better to shape)
Brown, white and pink fondant to make the features, bone and ball
Whip N Ice before whipping
Step 1 - Ensure that the Whip N Ice has thawed and place it in the bowl of the electric mixer with the whip attachment. Whip as per the instructions until you get something of a whipped cream type mixture (I liken it to shaving cream quite honestly). Remove two thirds of it and place it in a bowl. With the remaining third still in the mixer bowl, tint grass green.
With ears and snout but no haunches yet
Step 2 - Adhere the sponge cake to the cake board with a little of the frosting and then place a cupcake on its side to be the dog's snout. Then spread a layer of the white frosting on top to mask any cake and to attach the snout to the body. Cut out two triangles of the other cupcake to make two ears and two pieces to make the back and front haunches and attach these with frosting.
As you can see, I changed the eyes on the dog. I don't think I got them quite right even in the end but oh well!
Step 3 - Fill one piping bag with some of the white frosting using the "grass" tip-piping bags are harder to control when they're very full so don't fill it entirely. Pipe up and down trying to make the "fur"-I'd recommend starting on the back of the dog or just practice on another surface.
Step 4 - Once the fur is done, fill another piping bag with the green frosting and grass piping tip and pipe grass. This is much easier than doing the dog fur, although it is insanely repetitive!
Step 5 - Finally affix a nose and eyes and roll and cut out some fondant to make a bone and a ball.
NQN was given the Whip N ice and some other items to test out