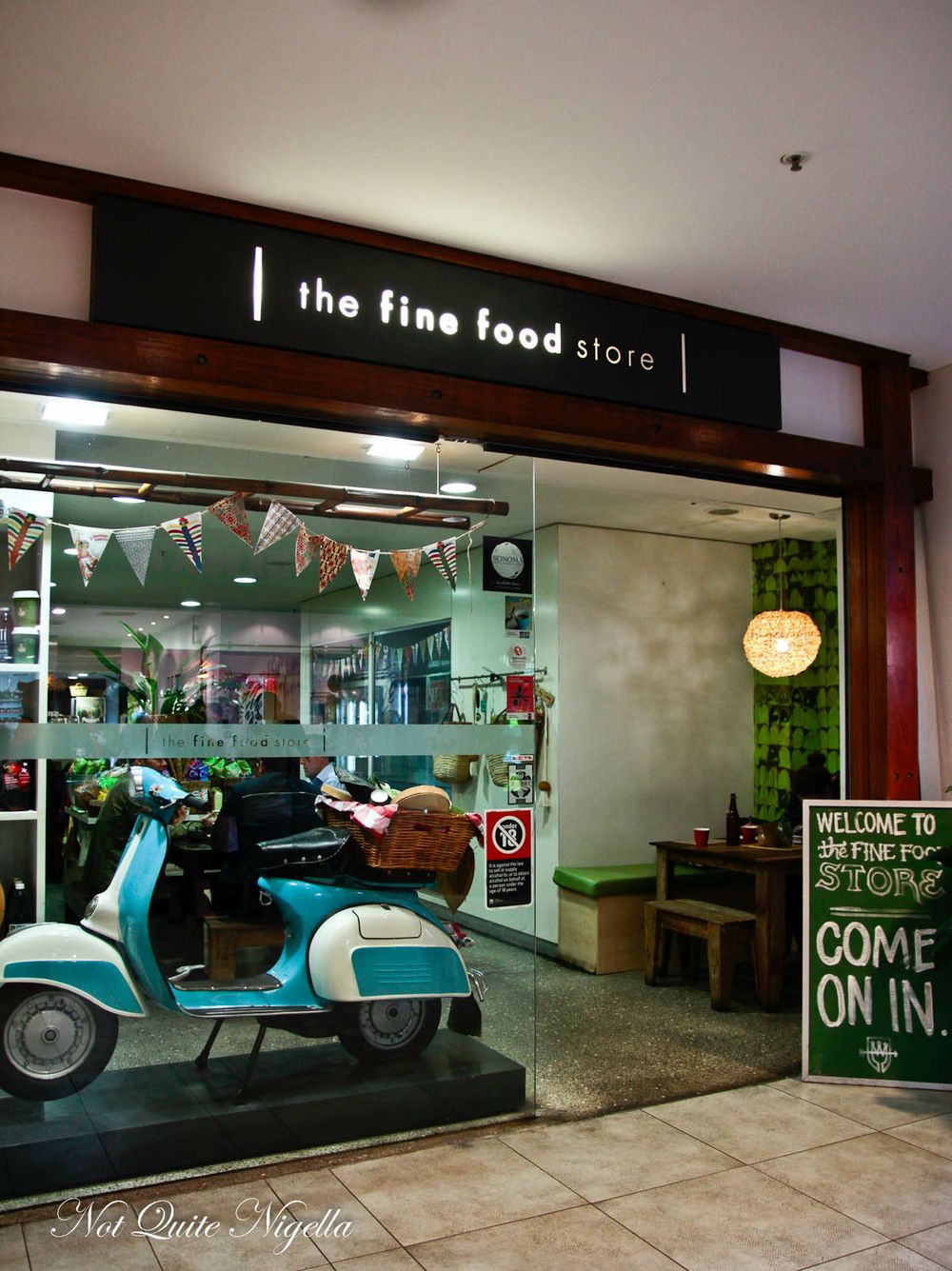 I've often said that I love playing tourist in Sydney. Not just because we have a beautiful harbour and when the sun is shining there's nothing that beats being by it. But if I am to be completely honest, an ulterior motive is that I actually won't get lost.
But then again, I should never underestimate my ability to get lost in a city I was born and bred in.
One sunny Winter's day I was meeting my friend Velvet at the Fine Foods Store. She works in the area among food lovers and it is her go to location for lunch in an area where touristy and often expensive options outnumber the otherwise. It's located down a small laneway on Kendall Lane next to the Rocks Centre and of course I have her directions but still manage to walk around in circles. There's another sign for Fine Foods and Wines and I mistakenly go towards that but a quick phone call to Velvet steers me in the right direction down Kendall Lane, past the Orient Hotel and the Rocks Museum.
My feet rush over the cobblestone pathway and it is with relief that I see Velvet's smiling face and waving hand. It's busy this weekday lunchtime and she has nabbed a table right by the window. The decor is warm and colourful and there's a wall of magazines for the solo diner and a bench along the window to sit at as well as lots of gourmet goodies to purchase.  As Velvet is a regular, I take her recommendations, gleaned from her experience and that of her colleagues.
Dirty chai $5 (back) and The Chilli Experiment $5 (front)
"This could either be great or it could be terrible" I said biting my lip as I read the description for the dirty chai, a milky chai tea with a dash of Campos espresso. It's thankfully  the former with the cinnamon aroma hitting first and then the espresso flavour present but not clashing with the chai. "The Chilli Experiment" is well worth a try if you like the spicy tingle of chilli. This isn't a weak kneed number with just a subtle buzz of heat, this double ristretto infused with their own chilli chocolate coats the tongue with spicy chilli flavour that relentlessly dances on your tongue igniting the taste buds with every sip.
Doorstep chicken sandwich $9
I have a slight obsession with chicken sandwiches. I'm not sure when it took hold but I think it's a throwback to chicken sandwiches from my high school canteen. I took Velvet's advice and had a peek at the deli display that housed all of the sandwiches and other offerings and I was a bit hesitant when I saw the amount of bread in the Doorstep chicken sandwich but I trust her opinion so I ordered it. I needn't have worried, the crust end shows a lot of bread but the cut side shows plenty of tender chicken breast, large chunks of avocado and the sandwich sits on a layer of dressed rocket salad on wholewheat toast.
Chilli con carne
The chilli con carne is a special and it's a warming, hearty dish perfectly seasoned and flavoured. It comes with a scoop of thick sour cream and two slices of buttery sourdough. Perfect for the chilly grey winter reflections outside.
The dessert selection looks tempting but alas Velvet and I have been too busy talking and we've run out of time before we have to go our separate ways. There are Black Star Pastry goodies and those gorgeous little Manna from Heaven polenta cakes. Alas, it will have to wait for another day....
So tell me Dear Reader, what is your favourite throwback food from when you were at school?
Fine Foods Store
Shop 9/The Rocks Centre Kendall Ln, The Rocks NSW 2000
Mon-Sat 7-5 & Sun 7:30-5pm
Tel: +61 (02) 9252 1196