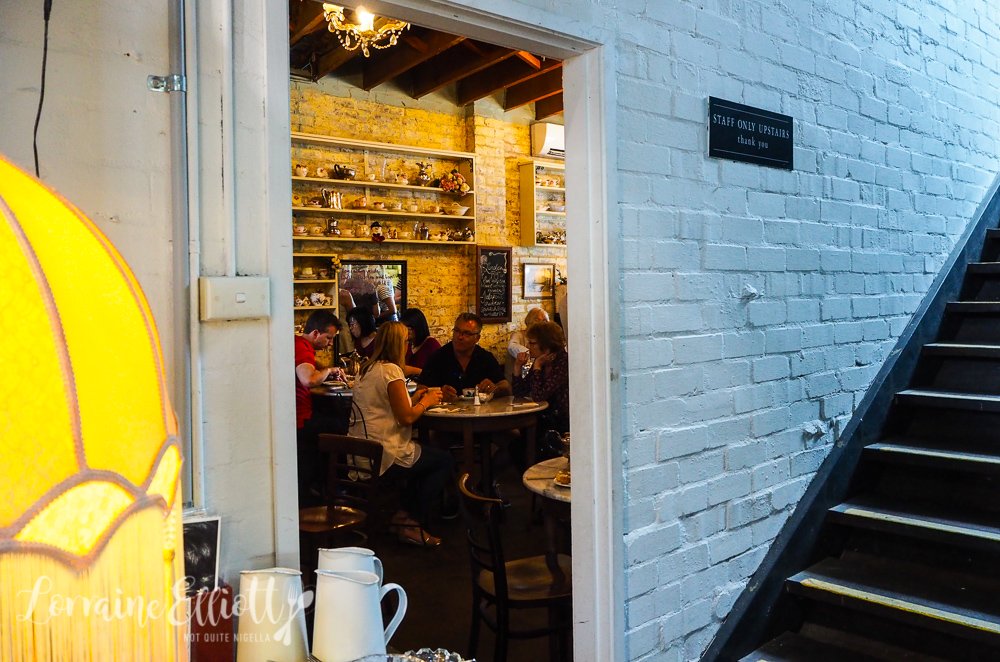 One of the most gorgeous afternoon teas that I've come across is at Dirty Jane's, the antiques emporium in Bowral in the Southern Highlands. Here you can dine on a generously portioned afternoon tea served on vintage china. There are fat pinwheel sandwiches and a choice of scone from a selection of six and a range of teas to choose from.
I'm a superstitious soul and I always feel like my last meal of a year should be good and this will mean good food ahead for the next year. So on New Year's Eve I decided that I should book afternoon tea at Dirty Jane's.
The last time we went to Dirty Jane's I didn't have a booking for afternoon tea and that meant that there would be a two hour wait. This time I made sure that I had a reservation because I didn't want to miss out or wait. The afternoon tea is served in two rooms: the main room and a smaller room adjacent. There is a regular afternoon tea and it's great value at $29 per person but there is also a gluten free option ($32) and a vegetarian afternoon tea ($29). Service is lovely and friendly. They explain that all we have to do is decide on the tea and the scone type.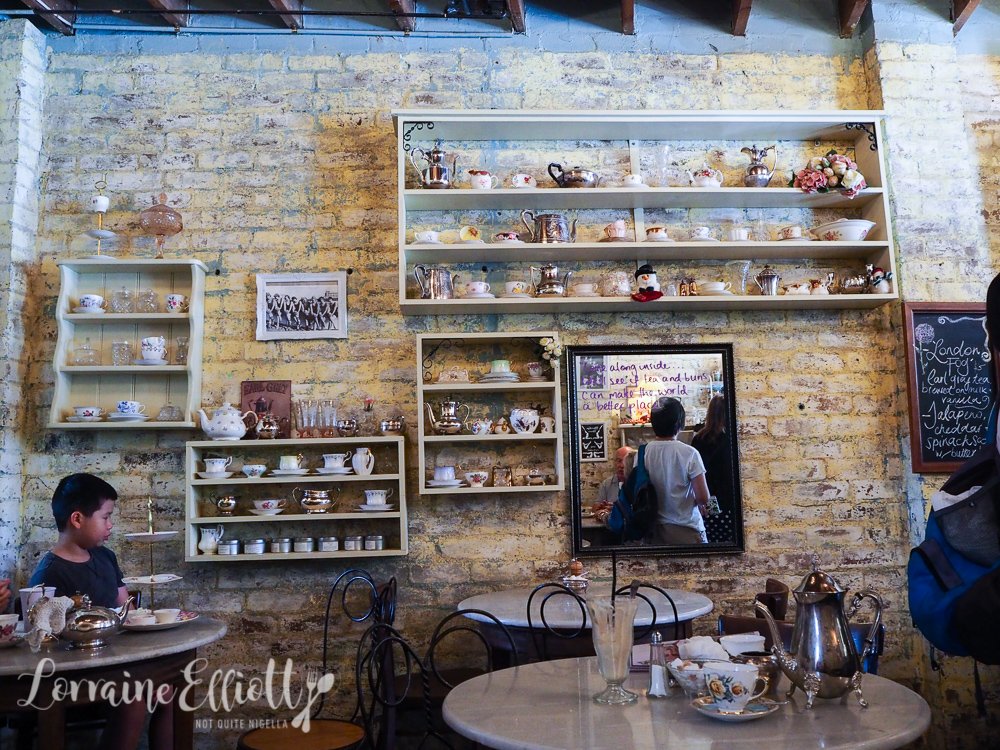 Now I can talk about scones for a long time and Mr NQN isn't much of a food conversationalist so I keep my extensive scone thoughts to myself (I need a food husband, any volunteers? Bueller?) but I am a bit besotted by the fact that there is a scone menu featuring six scones (classic, date, lavender, rose, white chocolate & cinnamon and feta cheese). I'm tempted to get the savoury one but our waitress recommends the rose and lavender scones.
For my tea choice I spy a London Fog tea on the chalkboard and I adore this tea that originates in Vancouver and not London. It's an Earl Grey tea made with steamed milk and vanilla syrup. We also order the Queen of Hearts tea which is a white tea with pineapple, rosehips, cranberries, lemongrass, pomegranate and cornflowers. It's also really lovely but the London Fog is both our favourites.
We pour tea from the duck spouted teapots and wait for the afternoon tea to arrive. When it does, it comes on a three tier stand. On the bottom are the savouries. There are three enormous pinwheel sandwiches per person: egg and mayonnaise; smoked salmon, cream cheese, capers and dill and chicken, walnut and parsley. They're generously filled and the sort of size that means that this is quite a substantial afternoon tea.
There are also dainty savouries like a caraway seed topped sausage roll and a pesto and delightful cheese tart that is so good I swap it with Mr NQN for the sausage roll. The pastries are also served warm which I always appreciate.
And then there are the scones. I won't go on about scones to you Dear Reader because that could take a while (I'll save that for my future food husband or wife), but big, tall scones are my favourite-smaller ones tend to be hard, like cookies. These are served warm, actually hot from the oven and then by the time I finished my sandwiches they are still warm which was just about the perfect scone scenario. I twist the rosebud topped scone in half and spread the pink rose cream and raspberry jam on it. Gorgeous. But then I try the lavender scone with lavender cream and lemon curd and it's heavenly.
On the top tier are the sweets. I'm more or a savoury afternoon tea person and this is the perfect amount of sweets. There's a chocolate macaron, a vanilla panna cotta with fresh fruit and then a citrus butterfly cake that are all divine little sweets. I think this should put me in good stead for 2018!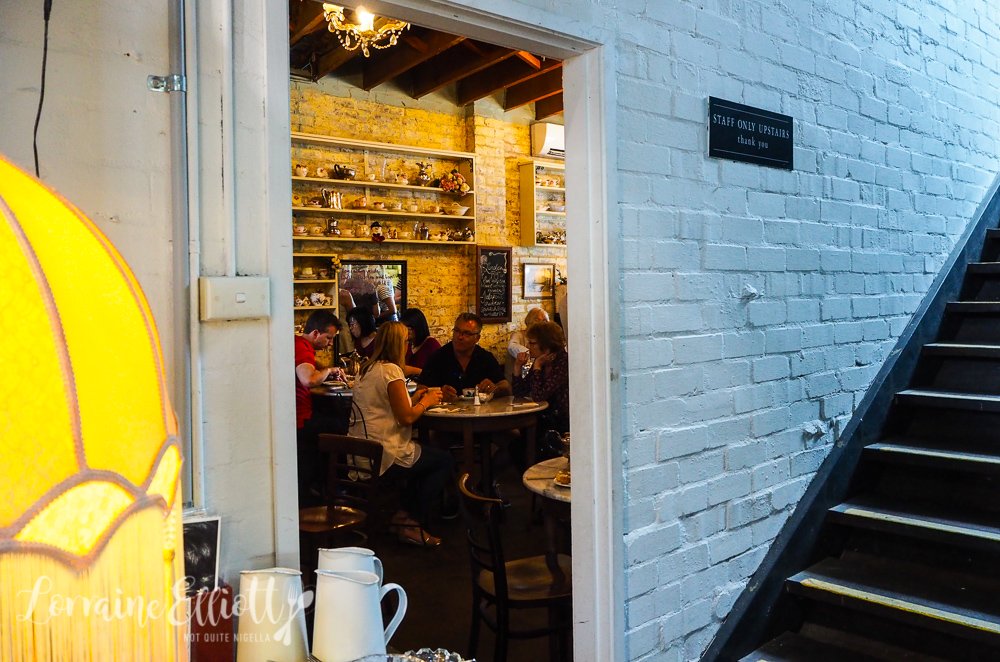 So tell me Dear Reader, do you have a food husband or wife? And are you superstitious about eating certain foods at certain times?
This meal was independently paid for.
Dirty Jane's
13-15 Banyette St, Bowral NSW 2576
Open 7 days 10am–5pm
Phone: (02) 4861 3231
www.dirtyjanes.com