It's the season to do a roast and what better treat for a Sunday than one of these wonderfully easy roasts? From a wonderful pork roast with the most delicious stuffing, an easy lamb shoulder roast, a cult roast chicken recipe from San Francisco, sweet roasted pumpkin wedges or a classic roast beef with two amazing sides, your Sunday is sorted with these 5 roast recipes!
DID YOU MAKE THIS RECIPE? Share your creations by tagging @notquitenigella on Instagram with the hashtag #notquitenigella
I'm a massive fan of roast pork because the leftovers make for amazing sandwiches. This one is no exception but dare I say in this case my favourite part is the stuffing? It's an apricot stuffing where the sweetness goes so well with the pork. Try it just once and you may be hooked on it too!
How great is lamb shoulder? It's less lean that a leg of lamb so that means that it's almost impossible to overcook. It shreds beautifully and this one is simple and seasoned with rosemary, mint and garlic!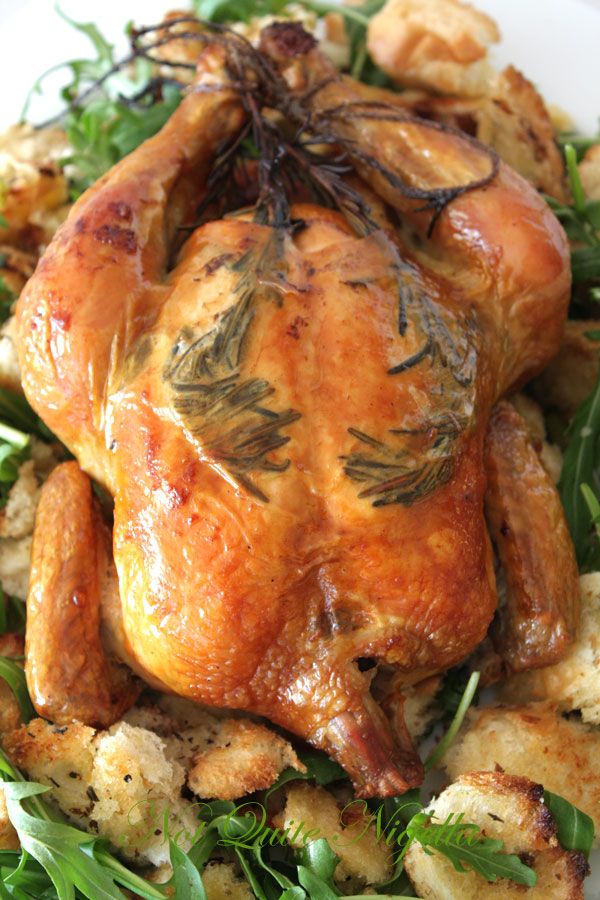 It will be a while until we can travel overseas again but take a little trip to San Francisco with this Zuni roast chicken and bread salad. It comes from the famous Zuni Cafe and the method of crisping up the skin is brilliant!
Not all roasts are meat! Try this vegan roast pumpkin that is cooked until caramelised and served with an incredibly tasty mix of nuts, seeds and herbs!
And lastly here is a classic roast beef. This pink centered roast beef is served with two of my favourite sides. Sweetcorn succotash is a wonderful, fresh and juicy side dish with bacon and capsicums while the creamed parsnip and spinach is creamy and comforting!
So tell me Dear Reader, what is your favourite roast?