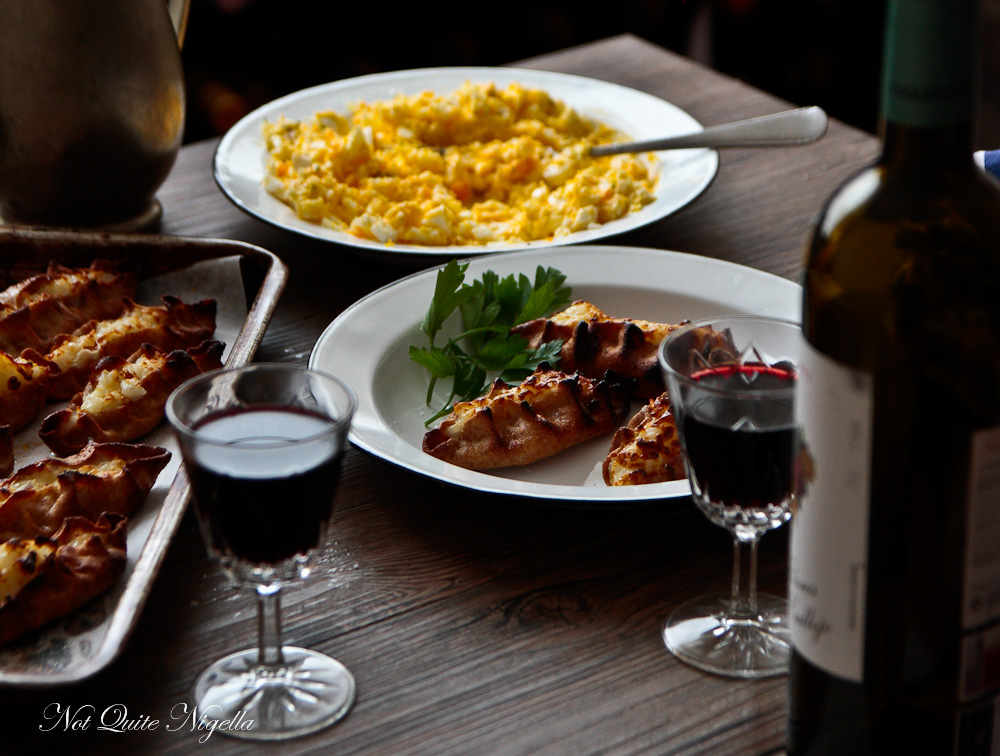 It's pie weather and nothing warms a house up better than a savoury pie. Whether it's a butter chicken pie, an easy cassoulet pie, a Finnish rice pie or a classic lamb and mint sauce pie. And we haven't forgotten vegans too with a vegan "chicken" pot pie!
DID YOU MAKE THIS RECIPE? Share your creations by tagging @notquitenigella on Instagram with the hashtag #notquitenigella
It's no secret that I'm a little curry obsessed. One of my favourite pie fillings is butter chicken. Make these individual pies to take on a picnic (well if picnics are permitted where you live, thanks 2020) or make it as one large pie. Just make it! ;)
This cassoulet pie is perfect for winter. Chicken, sausage and smoked meats are cooked with cannellini beans, tomato, bay leaves and thyme to produce a surprisingly easy version of cassoulet. Top it with some buttery puff pastry and you won't hear a peep of complaint from anyone.
I was surprised at how popular these were on the blog but I think that many Finns were wanting to give these a try while others were curious about Finnish food. "Karjalanpiirakka" or Finnish Rice Pies are my absolute favourite Finnish food. These delicious savoury pastries are made using rye flour and a rice filling and served with egg butter. This is a family recipe by Mr NQN's aunt Sisko.
Well these little lamb pies will give you a come hither - come eat me look like no other. After I made a big batch of these, I ate one, and then another, and then unable to resist the rich, soft meat and the sweet mint sauce and pastry I ate another. It's filled with slow cooker lamb and seasoned with a wonderful mint sauce!
Make this pot pie with either chicken or jackfruit! In this post I'll show you how to use jackfruit to mimic chicken - I promise you won't be able to tell that this isn't chicken!
So tell me Dear Reader, what is warming your house today? And which pie do you think sounds best?