It's getting close to Christmas (seriously, how weird has this year been for timing?) and if you're planning some edible Christmas gifts may I offer you these delicious, easy gifting solutions? From the most delicious Rocky Road to infused honeys and vodkas (with little to no effort), naughty and nice truffles and a divine chocolate salami sweet there's something for every skill level!
DID YOU MAKE THIS RECIPE? Share your creations by tagging @notquitenigella on Instagram with the hashtag #notquitenigella
Rated 5.0 out of 5 by 1 readers
Hands down this is my favourite Rocky Road recipe. It has Turkish delight, toffee macadamias as well as good quality white chocolate so it's a bit special ie perfect for Christmas gifting!
This is one of the oldest recipes on the blog and still a firm favourite. Start steeping your vodka now and by Christmas you will be rewarded with the most divine Christmas pudding vodka! The hardest thing will be wanting to keep it rather than giving it away!
This is such a delicious Christmas edible that everyone will love (okay not vegans but you get what I mean right?). You just need a few sprigs of your favourite herb and some honey and you just let it steep for three weeks. That's all! And if you're in a hurry, you can gently heat the honey with the herbs to hasten the infusion process.
No it's not actual salami, it's a sausage shaped like a salami but made with the best dark chocolate, crushed cookies, roasted nuts, glace ginger and cranberries. It's also utterly delicious!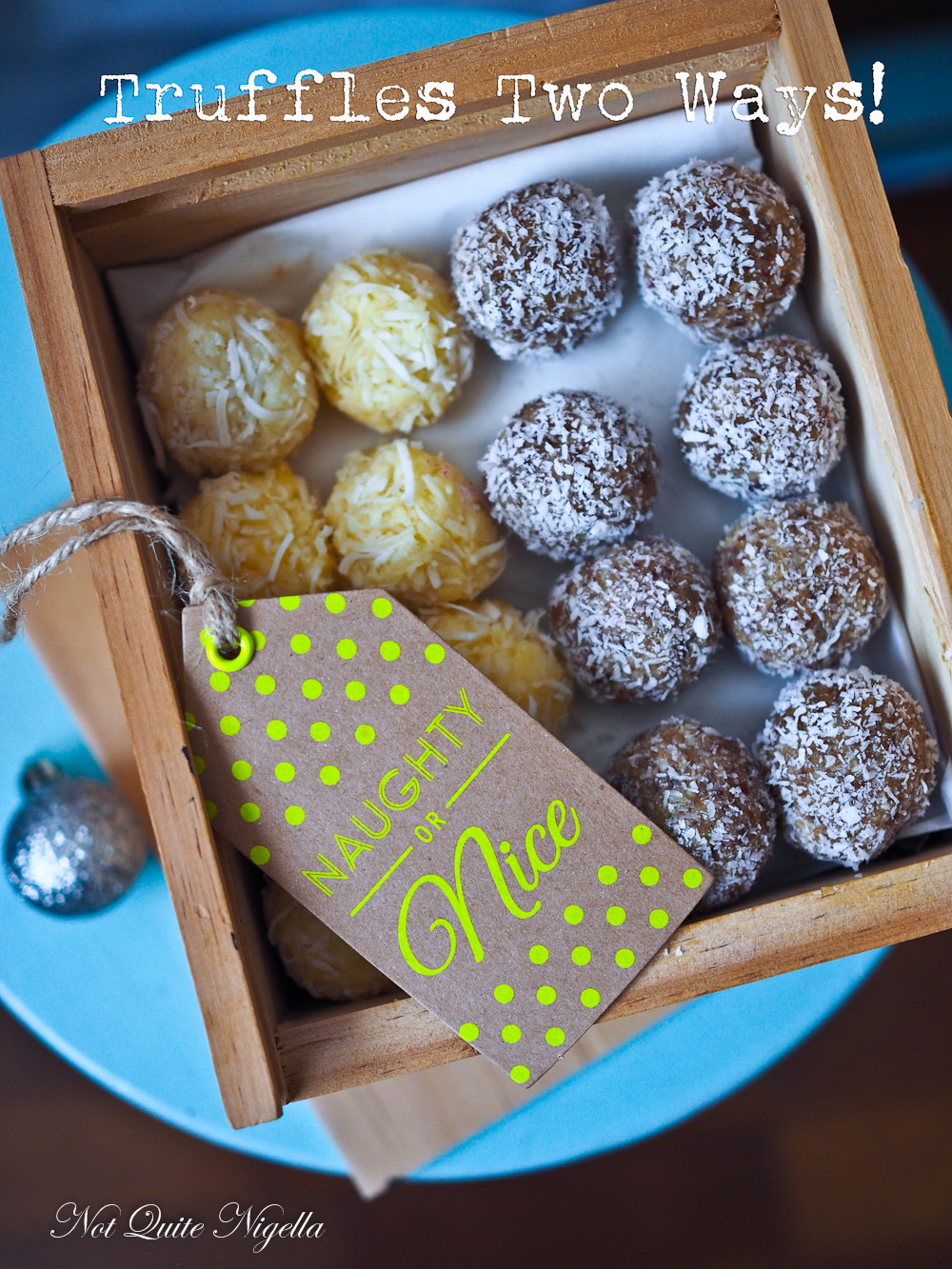 I know I know you've got that healthy friend that doesn't want anything too sweet. Well I've got a truffle recipe for them! It's a healthy lime coconut truffles that tastes just like cheesecake. And just because I'm me there's also a lemon coconut cream and white chocolate refrigerator truffle.
So tell me Dear Reader, do you make edible Christmas gifts? Which item would you most like to receive?