Eating greens is delicious and good for you and here are my top 5 Spinach Pie recipes! Spinach grows well during winter and is a nutritional superhouse and the tastiest way to eat it in a pie! Spinach boosts immunity, is anti inflammatory, helps to prevent premature ageing and vision loss so there's plenty of reason to try these spinach pies!
DID YOU MAKE THIS RECIPE? Share your creations by tagging @notquitenigella on Instagram with the hashtag #notquitenigella
Rated 5.0 out of 5 by 3 readers
Everyone loves Spanikopita! It is such a classic Greek dish made with home made flaky, crisp pastry filled with cheese and spinach. The logs of pastry are then rolled up, coiled and then baked until golden brown.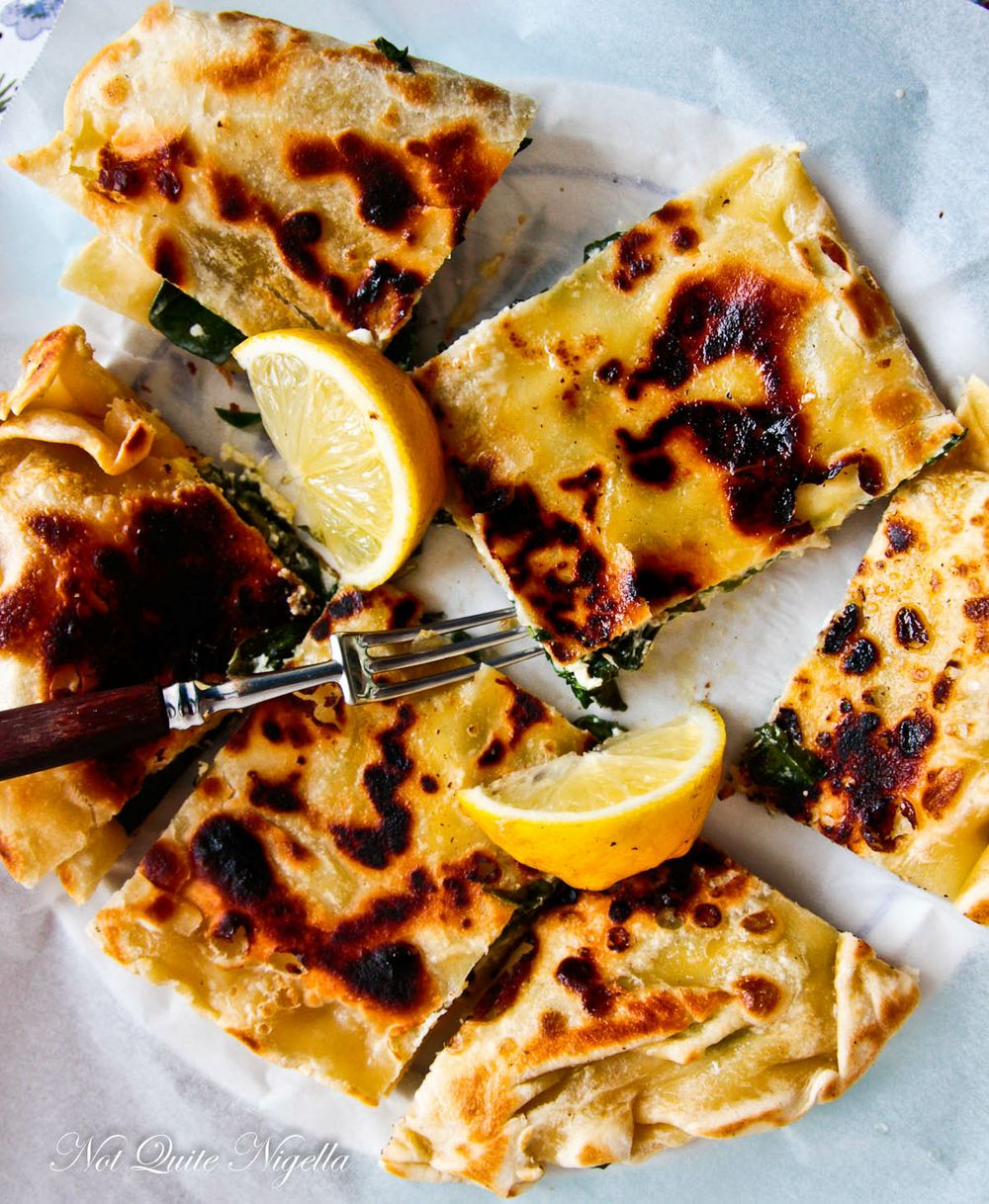 Hands up who misses food festivals? Get your gozleme fix at home! This spinach and cheese gozleme is delicious and an absolute crowd pleaser. Bring extra lemon ;)
I made this pie recently out of ingredients that I had and I was so chuffed to see so many of you made it and loved it which shows me that you love spinach pies as much as I do! Make this pie with bought puff or filo pastry if you're short on time. Just make it!
This spinach, feta and halloumi pie is packed with plenty of spinach, grated halloumi, crumbled feta and a hint of nutmeg it has a crisp wholemeal shortcrust base and a buttery puff pastry top!
Sure Torta Pasqualina is a pie traditionally served during Easter in Italy but it's fantastic any time of the year. Filled with cheese, spinach and eggs it's a meal in one and perfect for lunch or dinner (or even breakfast!).
So tell me Dear Reader, do you eat much spinach? How do you usually eat it?