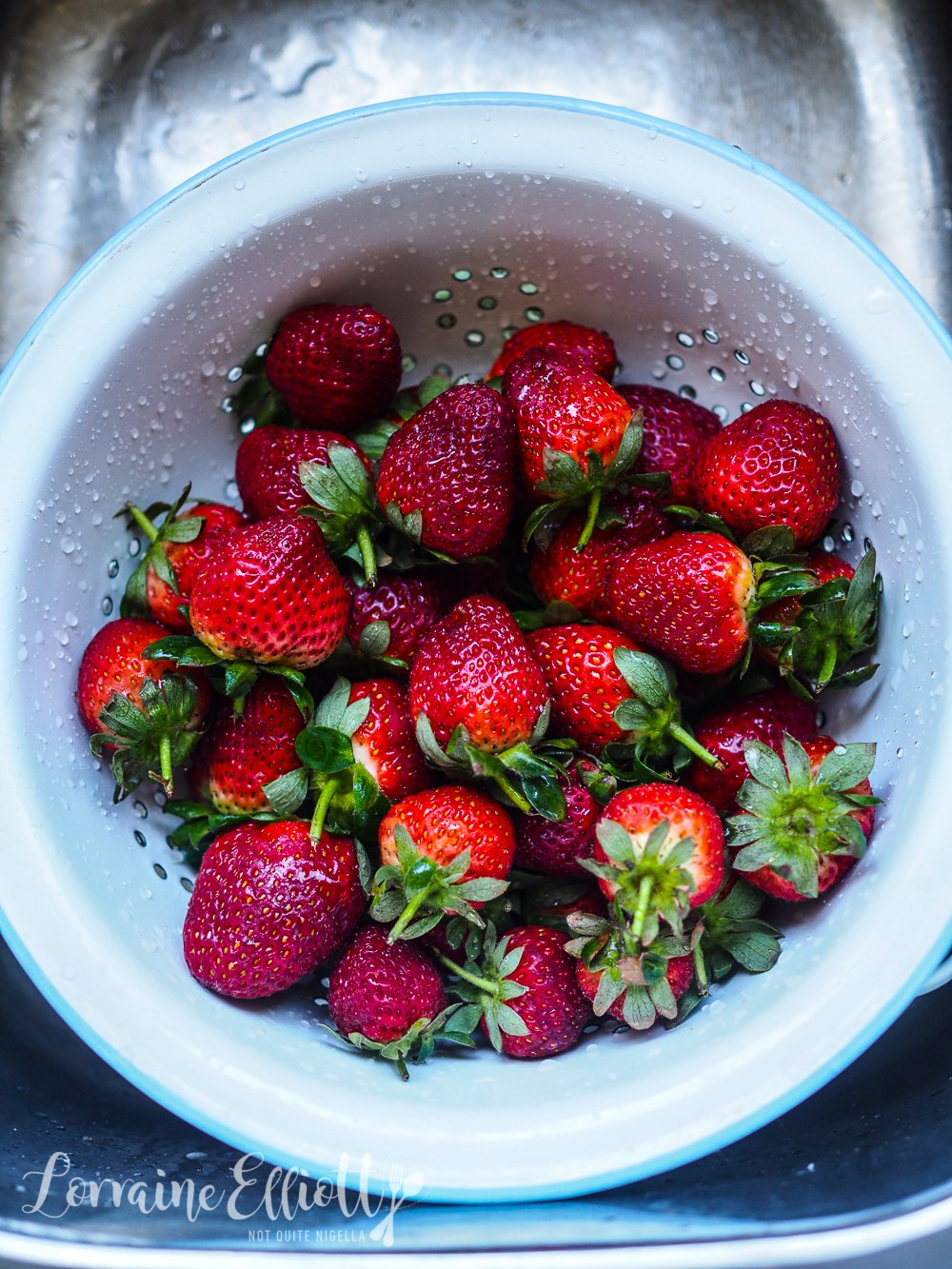 We've got a strawberry glut at the moment and if you're busy buying up big of this luscious fruit that may I offer you 5 delicious ways to deal with a bulk amount of fresh strawberries! There are three strawberry jam recipes, a strawberry tarte tatin and the most beautiful strawberry sundae!
DID YOU MAKE THIS RECIPE? Share your creations by tagging @notquitenigella on Instagram with the hashtag #notquitenigella
Rated 5.0 out of 5 by 1 readers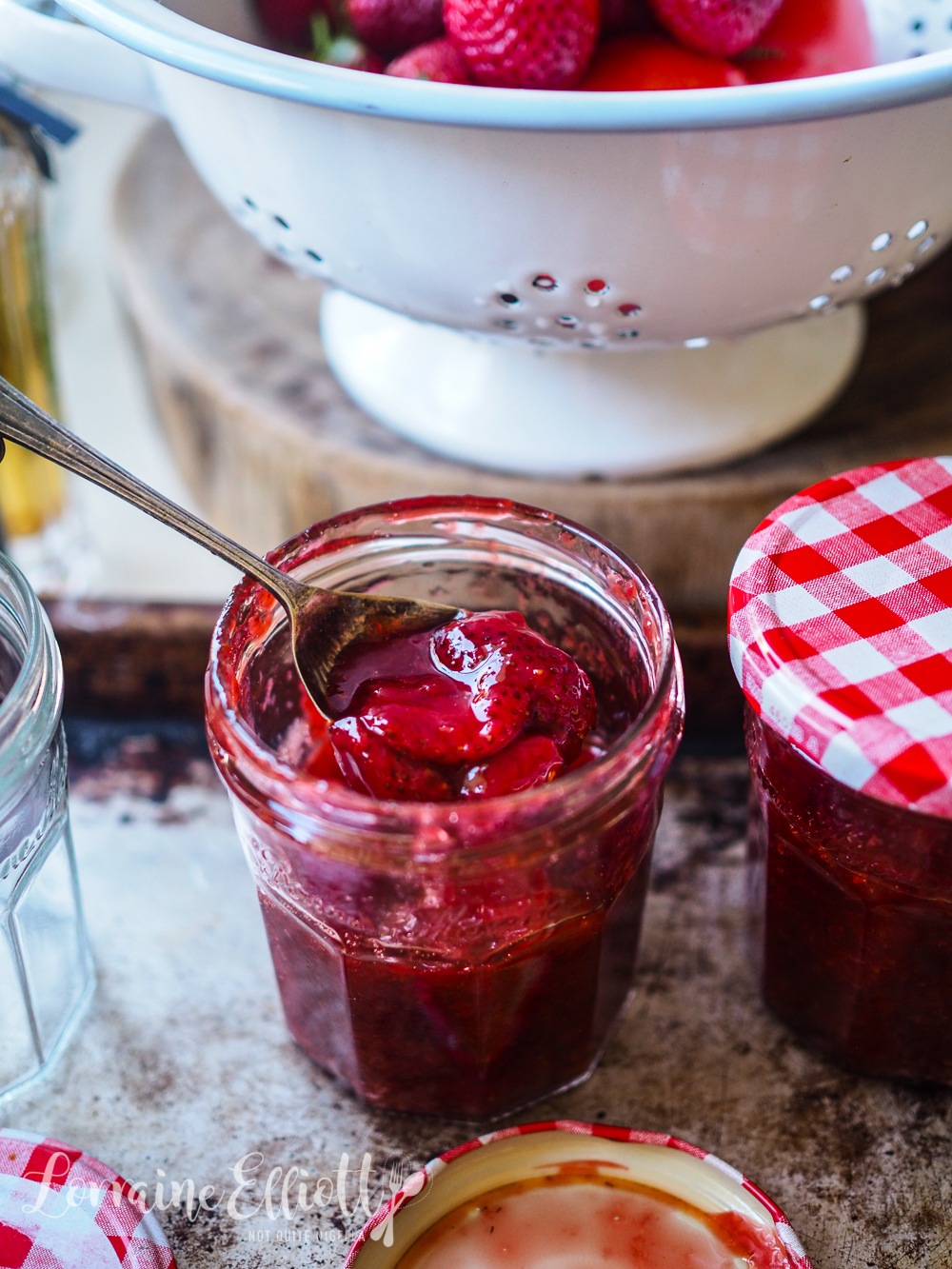 Guys, guys this is the easiest strawberry jam you will ever make. You make it in a microwave of all places (yes!) and it produces a wonderfully textured jam. If you have St Germain elderflower liqueur you can add that too or leave it plain. Promise me you'll try this at least once!
Strawberries Romanoff is the prettiest and tastiest way to eat strawberries. For me nothing beats strawberries and cream and this beautifully presented strawberry sundae will impress anyone!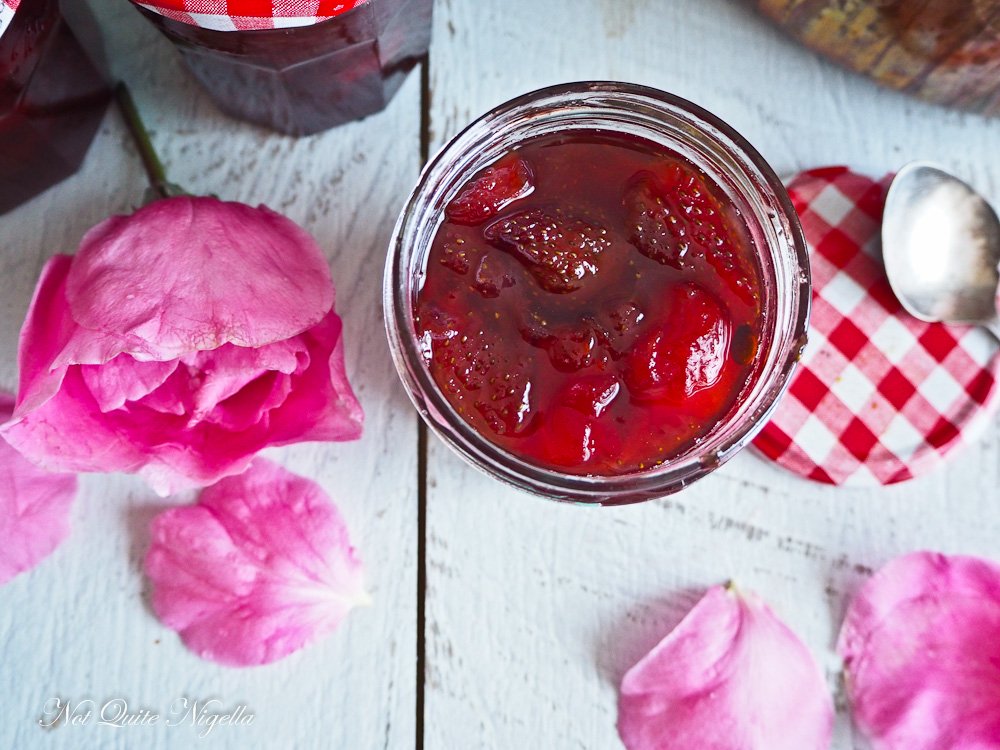 This jam flavour might sound odd or left of centre because how often do you see watermelon jam? But trust me on this. It was inspired by the famous Black Star Pastry watermelon cake which is what they're best known for. If you've ever enjoyed this cake then you'll know how fantastic this combination is.
Ok so this isn't going to be a quick and easy recipe but there's reward for time here with this three day strawberry jam. This jam has no added pectin and produces a liquidy, luscious jam, perfect for pancakes, shakes or anything really!
This super impressive strawberry tart uses up half a kilo of fresh strawberries and although it looks fiddly, I promise this strawberry tarte tatin is simple and so worth making!
So tell me Dear Reader, are you buying lots of strawberries at the moment? How are you using them up?