The view from our room
Baah!
I'm embarrassed to say that despite being only a few hours away from New Zealand with only a relatively small sea between us and having lots of friends from New Zealand, this is my first time visiting the country. It was only after having a glut of frequent flyer points ready to expire and conveniently, having just the right amount for a visit that I decided to visit what I would later call, one of my favourite places to visit ever.  Silly me for waiting so long. After a 4.15am alarm, we flew the requisite 3 hours where I passed the time watching "W" (my favourite line was Bush discussing Guantanamo Bay "We have that Guantanamera Bay") and sleeping, we touched down in Queenstown and picked up our rental car. Queenstown is known as an Alpine village during Winter where ski-lovers and adventure seekers congregate. Planning for this trip, in particular the eating was done with the help of my friends Queen Viv, Teena and Julie from the Crowne Plaza in Queenstown.
We unload our bags at the Crowne Plaza hotel which is lovely, and yes there's a nice room along with all of the amenities you could want including a Pillow Menu, aromatherapy oils and a gorgeous view (we ordered 4 types of pillows, and I think the delivery guy thought we were nuts -either that or having a pillow orgy in our room). My husband makes use of the hotel's sauna which he says is so huge, it can fit in at least 50 people. We then set off for Arrowtown, a small town about 15 minutes by car outside of Queenstown.
The Village Green
The Blue Door Bar
Patagonia Chocolates
We drive past paddocks and paddocks of lamb, sheep and deer frolicking in lush green fields and resist the urge to get out and have a closer look at them. We reach there and park and unlike all tourist destinations of Sydney there is no metered parking. The town itself is lovely, reminiscent of the Cotswalds in England. There are lots of lovely little boutiques selling all things NZ including Patagonia Chocolates, the famous chocolate shop in NZ but more on that later, as well as lots of eateries, a well known Blue Door Bar which has no sign, just a blue door signifying its presence as well as a delicious fudge and lolly shop, called The "Remarkable Sweet Shop" which happens to sell some fantastic fudge.
It's named after the Remarkables Mountain Range-if that isn't a marketer's dream I don't know what is. Their strategy is free sampling and it works, we sample a couple of flavours, the creme brulee and the white ginger and we buy them both. The Creme Brulee is fantastically accurate, down to the bruleed top and the white ginger is chock full of real stem ginger and strong in ginger flavour.
Large slab of Creme Brulee fudge
The Postmaster's House restaurant
One of the most famous eateries is the Postmaster's House, a converted former house transformed into a restaurant situated right next to a Post Office. Said to be one of Queenstown's best places to eat, we booked in for this. They were busy but could accommodate our last minute booking if we dined early which as, tourists that had to get up very early the next morning, we were only too happy to do. Tables outside are in demand and as a last minute booking we get one near the fireplace which on this chilly evening (Queenstown is quite South on the South Island), is a blessing.
We have a look at the menu. Chef Varick Neilson is also the owner and there are quite a few choices. The obvious choice while we are here is to try the lamb so we order this along with some other dishes. We're warned that the meals are on the large side here which has my husband mentally rubbing his hands together with glee (he's not Dr Evil so he didn't actually rub his hands together).
Crispy roast duck with shaved fennel, red onion and radish salad $19
The roast duck salad is an interesting combination of the fennel and radish. I'm not usually a big eater of radish but it goes together with this. The duck is delicious, particularly together with the rest of the salad although a little on the sparse side. A bit more duck would have been perfect.
Crispy fried squid with saffron and green apple aioli $18
The crispy deep fried squid is 5 pieces of lightly floured squid and a salad of mixed leaves. The squid is not quite as tender as I would have liked but the saffron and green apple aioli is incredibly good. The green apple lends a touch of tart sweetness to the aioli. Every bit of this is gone.
Parmesan crusted lamb liver, potato puree, gorgonzola dressed spinach salad with parsley, anchovy and orange salsa $29
I know, I am not a big offal fan but it's lamb's liver and I don't mind foie gras so I figure I should order this. It turns out to be delicious, the crispy parmesan crust making the liver flavour take a backseat. It's huge and filling with a large mound of potato puree and gorogonzola spinach although I have to plead ignorance with the salsa as it's lost in the flavours.
Lamb rack with rosemary fried potatoes, goats cheese, rocket, pear, fried caperberry salad with gravy and mint oil $36
The three points of Lamb's rack are deliciously soft and tender. The lamb having a slightly different taste here in New Zealand to Australian lamb. it's a nice mix with a light dressing although the amount of goat's cheese in it is negligable.
if I thought we could fit in dessert I was wrong, especially after the Lamb liver and so we ask for the bill. There's an awkward moment as we're given the bill without a pen so I can't add a gratuity to the total. I put my credit card down and assume that I can add it to the credit card slip later but when I receive this there's no space. The waiter shoots me a dark look as if he can't believe I wouldn't tip him, which I would have if I'd have had the chance.
We leave and check out the restored Chinese Miner's Village on our drive back. Chinese migrants settled in the Soutn Island of New Zealand during the gold rush in the late 1800s and faced considerable discrimination and were housing amongst many other injustices. In 2001, the New Zealand government formally apologised to the Chinese community for the treatment they received. The restored village is what remains of where and how they lived with the top picture being of shop owner Ah Lum's shop which operated until 1972 and is quite fascinating to visit.
Crowne Plaza Queenstown
93 Beach Street
Queenstown Town Centre, Otago, New Zealand
+64 3 442 7800
[http://www.ichotelsgroup.com/h/d/cp/660/en/hd/zqnbs
](http://www.ichotelsgroup.com/h/d/cp/660/en/hd/zqnbs)NQN and Mr NQN stayed as guests of the Crowne Plaza Queenstown[
](http://www.ichotelsgroup.com/h/d/cp/660/en/hd/zqnbs)
The Postmaster's House
54 Buckingham Street
Arrowtown, Otago New Zealand
Tel: +64 (03) 442 0991
The Remarkable Sweet Shop
27 Buckingham Street, Arrowtown, Otago, New Zealand
Tel: +64 (03) 442 1374
Arrowtown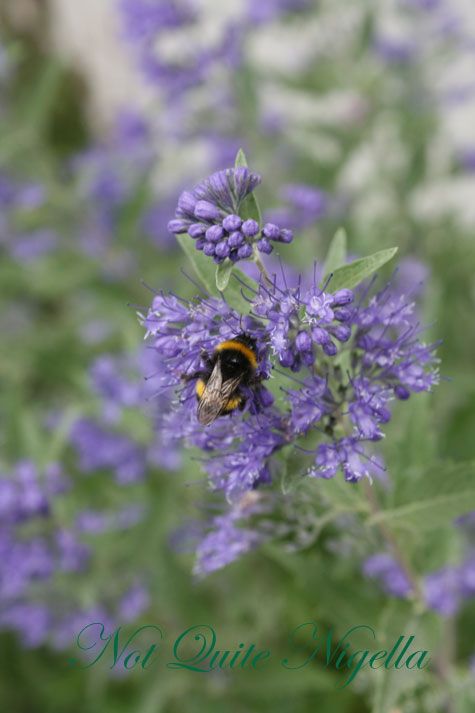 Bumblebees are abundant in New Zealand but they are shy