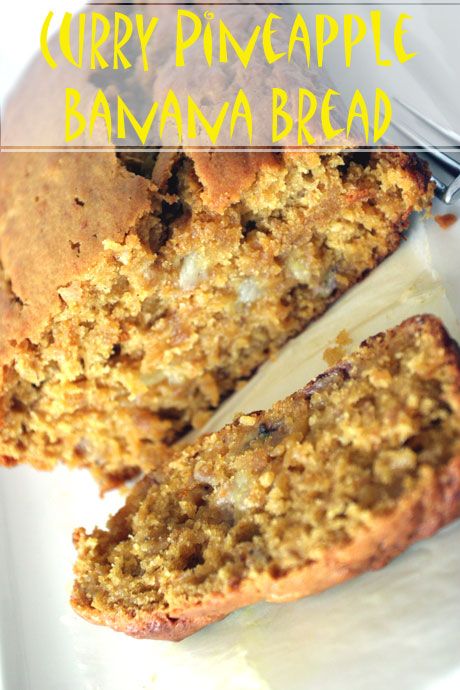 With so many gorgeous Banana Breads to choose from my Banana bread Bake Off, I have no shortage of great recipes. One of them that caught my eye was Catherine from Clever Monkey Studio who made a Siamese Loaf aka a Curry Pineapple Banana Bread. It was fortuitous that I had a small amount of pineapple left, which was exactly the amount I needed to make this intriguing bread with the rest of the items already in my pantry with bananas being plentiful and inexpensive at the moment.
Another advantage to this is how gorgeously easy it is. Look at the method below and be delighted. There's nothing more to it that some mixing. I don't often push recipes on people but I do push this one only because I know that you might be weirded out by the addition of curry powder in a banana bread. But you will be duly rewarded with this unusual but gorgeous loaf.
Curry Pineapple Banana Bread (Siamese Loaf)
2 tbsp coconut milk powder (or unsweetened coconut)
1/2 cup chopped pineapple
Step 1 - Preheat oven to 325F/160C. Mix with spoon in a large bowl, melted butter, mashed bananas and coconut milk powder. Mix in sugars, egg, lime juice and curry powder. Add pineapple and mix. Mix in baking soda. Add the flour and mix. Pour into greased 4inchx8inch loaf pan. Bake for 1 hour. Cool on rack before removing from pan.