"How about a private class to learn Victor's Famous Chocolate Chilli truffles?" my darling friend The Second Wife asked me. It took me all of 20 seconds to answer "Yes please". Chilli and chocolate are two words that the world has gone crazy over and Victor Pisapia is _the _Chilli King and his Chocolate Chilli truffles are famous.
Victor Pisapia holding a picture of his former self "Mr P"
We arrive at his gorgeous Danks Street apartment (where he conducts his cooking classes) one sunny Sunday afternoon. I adore meeting new people and I was fascinated to learn about Victor's history. Those of you may know him as the chef and partner at the former Rattlesnake Grill in Neutral Bay but you may not know that he was originally a teacher who worked in the real ghetto in Philadelphia - you know the one where violence is a real possibility. He was called "Mr P" and to avoid being targeted by students he came up with this hairdo which served more to make him look racially ambiguous (and one which made his barber father distraught). A survival mechanism by way of hair if you will.
Originally from the United States, he ran the very successful Back Porch Cafe in an area just outside of Washington DC called Rehoboth Beach in Delaware. They started on little more than enthusiasm and $7,000, 3 entrees, 3 mains and 3 desserts. They picked fresh strawberries from the field for the day's desserts and built it up into one of the most successful restaurants which still stands today where it's run by one of Victor's friends. He has owned designer restaurants such as Blue Moon where designer beautiful bodies waitered. This was one of the first places to have beautiful people only waitstaff and each waiter cleared about $1,500 per night. He also opened up "dives" (albeit ones where designers were called in to make it look like a dive) such as Tijuana Taxi, a 1950's diner. His restaurants centered around this beachside area of Rehoboth Beach where people from Washington, Baltimore and Philadelphia would gather to visit during vacation.
Victor then moved to Sydney Australia and opened up the Rattlesnake Grill in Neutral Bay which served South West American food. Opening up a restaurant in Sydney is also different from the United States. Not only are there are  an untold number of Sydney restaurants, U.S. customers tend to be more loyal to a restaurant whereas Sydney siders tend to like to try new things so gaining a loyal clientele is harder here.
As the "chilli king" (tomorrow he is judging the chilli category for the Royal Easter Show) he shows us his fantastic chilli collection full of Poblano chillis which become the Ancho chillies.
f
The space for classes
But back to the truffles. They're a gorgeous combination of a chocolate coating and a melt in the mouth interior. The chilli is a delicious tingly after thought, just strong enough but not too strong. Somehow the hours fly by and before we know it it's 3.5 hours later and we were only meant to stay for 2 hours. Learning from Victor is like being taught by a soul generous in spirit and encouragement. The ideal teacher - afro or not.
Victor'sFood hosts cooking classes and team building exercises for corporates. They are also hosting a South Coast food tour with Masterchef contestant Michelle Darlington.
Victor's Famous Chocolate Chilli Truffles
340g couverture chocolate
1 cup cream (250ml or 250grams)
1/2 teaspoon powdered cayenne chilli
280grams couverture chocolate for dipping
Step 1 - Melt chocolate into the top of a double boiler, stir until melted over medium heat. Add cream, and stir and then add butter and stir.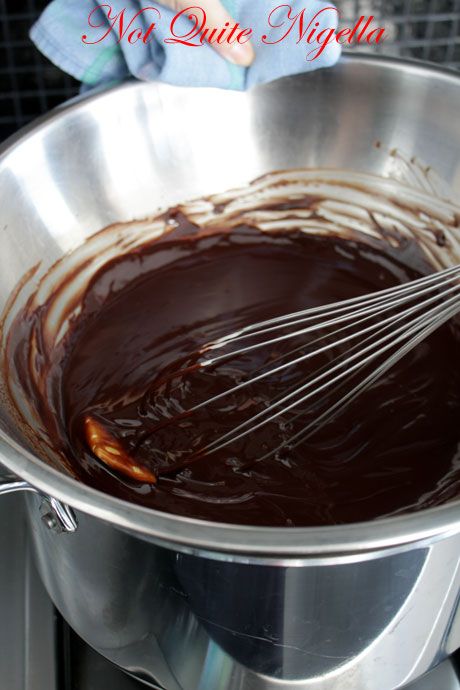 Step 2 - Sprinkle the powdered chilli into the mixture while stirring with a whisk. Mix until smooth.
Step 3 - Remove the mixture from the heat. Pour into a flat baking pan. Cover and refrigerate at least 4 hours.
Step 4 - Ensure hands are as cold as possible (wash under cold water, place palms on cold surface). With an ice cream scoop or spoon scoop some of the firm mixture and shape into rough ball with tips of  fingers. Shape balls in palm of hand.
Step 5 - Place finished truffles on a flat tray and refrigerate for at least 1 hour.
Step 6 - Line a tray with parchment paper.
Step 7 - Melt the dipping chocolate in a double boiler over medium heat, stirring until smooth.
Step 8 - Using a bamboo skewer to hold the truffles, dip them into the chocolate and place onto the lined tray.
Step 9 - Refrigerate for at least 1 hour. Serve with whipped cream and fresh berries, or by themselves.
This recipe is designed to make 14 truffles of about 35 grams each. However, you can make the truffles any size to suit the number of portions you desire.
These truffles can be frozen for a 2-3 weeks. If they develop a white bloom from the freezer you can roll them in cocoa. Also use the best quality chocolate possible as the chocolate quality shows up with truffles.
Recipe adapted from Victor Pisapia