Haji Lane
I've often thought that if I could do anything at an Olympic level, it would be shopping. I'm certainly not qualified or gifted with the physical ability to do anything else. So when there is actual shopping time worked into a travel itinerary I am ecstatic. To me, there's only one thing to do when your tummy is full and that is to shop! My justification is that burns up calories in preparation for another meal ;)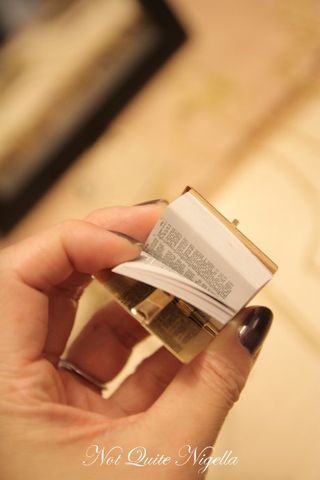 So far we've seen quite a bit of Singapore in our short time. Today we make our way to Haji Lane, a small lane way that houses some fantastic boutiques. Whilst larger centres such as Ion and Orchard Road offer chain store goodies and air conditioned relief, Haji Lane in the middle of the Muslim quarter is pure Paddington or Surry Hills boutiques full of young designers at ridiculously low prices. The clothes and accessories are smack bang on trend and we were only dragged out of there by the fact that we had to check into our hotel before dinner.
The lane is small with about 20-25 boutiques and they open late at around 3:30-4pm but it is well worth a special visit (taxis are inexpensive in Singapore). All up I bought three dresses, a necklace and a sweater with each item averaging about $35SGD which is about $30AUD). Sizes are mostly one size fits all and they will fit up to a size 12 Australian depending on the cut. Yep this is why they budgeted in shopping time!
Yes I mentioned that people in Singapore liked to eat and like to shop. The Singapore Tourism Board even has a dining department as well as a shopping department. So it's a perfectly valid way to while away the time and work up an appetite because we are going for a rather special meal tonight...
The New Majestic Hotel
Laden down with bags we later check into our new hotel The New Majestic. The owner of The New Majestic has two other properties and they have somewhat of a cult following as each room in each property is entirely different and has a different name. This can be good and bad because the room that I was originally given was the tiniest room I've ever set foot in. When the porter takes me to the room I had to be honest, I just didn't like the room at all as I bumped into things constantly and I tripped over cords it was so small and poky and the work table was just not practical for work. I'm then moved to the only free room left called the "Work" room-quite appropriate as I had several hour's worth of work to do and lot to write and I needed a proper desk.
The new room is much better and much more spacious although many of the rooms are on the small side. This one features random sorts of sepia coloured clippings and an almost Nordic wood look. There are Kiehls products, a Bose alarm clock/iPod dock and a shower  in the middle of the room so your beloved can watch you shower from the comfort of the bed. And nicely enough, water and a small range of soft drinks are complimentary for guests and service is very deferential from almost everyone.
Everyone else's rooms are very different too and range from cute to odd. Alison from delicious. magazine has an Asian cartoon girl themed room, Grace from the West Australian has an all mirrored room and Sue from the SMH's Good Living has strange plant like creatures popping out of the walls in her room.
Sin Huat Eating House
"I need to warn you service here isn't very.... hmmm are you sure that you want to go here?" Sandra from the Singapore Tourism Board asks us hesitatingly. Chinese restaurants for the most part, aren't exactly known for the service. In fact the general rule among some is that if the service is terrible but the restaurant is full, then the food must be good.
Late night Singaporean dining of the more local kind doesn't get much better than seafood restaurant Sin Huat. It's the place that Anthony Bourdain visited and he was rapturous over the seafood. The service is said to be notoriously brusque and full of heavy pressure up selling. Gumboot wearing chef Danny is the only person that takes food orders and he is the only chef here. As a result of this, a meal can stretch over four hours and you never quite know what your bill is going to be but you are always full. And you may have to put your foot down even when he insists that you order certain items or you may choose to retreat when you ask for chilli sauce on your stingray only to be told that "If you want to eat it like that, don't come here." Gulp
After Sandra battles Danny in a Singaporean version of a standoff we emerge with an order consisting of 10 dishes including stingray, the famous crab with bee hoon noodles and flower crab.
_Roasted pork platter $24SGD
_
The pork comes out first. It was a dish that chef Danny rather insisted that we have as it's not normally on the menu. There are various version of pork including char siu, lup cheong, roast pork and pork with bones. They're all sweet and lightly smoky and delicious. I'm a char siu freak so I'm happy and some of the pieces really spring to life when dipped in the spicy chilli sauce. Note to self, try this at home!
_Steamed flower crab $95SGD
_
Our next dish is the flower crab which is served with a fiery chilli sauce. Named flower crabs due to the floral pattern on their shells here the crabs are cracked open, meat sucked out of and savoured by a now finger licking crowd of us. The sound is of crab shells cracking and sucking with the nearby faint chatter and the passing motor cars.
_Prawns with garlic $84SGD
_
The prawns with garlic are coated with garlic and a spring onion and sit in a pungent sauce. We don't have rice, I'm not sure why not and it's probably because rice would take up valuable stomach space but it's the kind of sauce you really want to soak into some rice. My mother makes a version of this dish but with nowhere near as much garlic.
_Stingray $35SGD
_
The stingray comes out bubbling and looking most unusual. In fact it looks a bit alive it's bubbling so much! I've never eaten stingray before so I am deeply curious to see what it is like. Here it is cooked with a sauce similar to a steamed fish with ginger, soy and spring onions. Once presented, they take to it with a pair of scissors to cut it up into pieces. What is interesting is how the fish looks-on the top of the stingray (it is served overturned) are black ringed, iridescent blue polka dots but on the underside, it resembles the underside of an oyster mushroom. The stingray is a similar consistency of a steamed fish except more luscious and you can chew and eat most of the bones too. It is utterly wonderful.
_Whelks (Gong Gong) $50SGD
_
The whelks come steamed with skewers to help prise out the flesh from inside the conch shaped shell. It is accompanied with a moreish chilli sauce which we use to dip the meat into. And I ate four of these before realising that I had loads of courses to go. Oops!
_Sea scallops with black bean $75SGD
_
The scallops here come with a blanket of spicy yellow bean sauce and I mean a _blanket _of sauce. The scallops here are slightly different from ours and they have a frill around the edge of the scallop itself. They are juicy and delicious but very rich and packed with flavour and I can't manage more than one which is a crying shame.
The Chinese vegetables, deceptively plain looking end up being one of my favourite dishes. It has a delectable blend of oyster sauce, ginger and garlic and we all go for this wanting some greens to offset the rest of the rich, saucy seafood.
_Crab with bee hoon noodles $135SGD
_
The last dish is the famous crab with bee hoon noodles. It is large and contain two crabs and the bee hoon is a thin vermicelli type of rice noodle. The crab is filled with meat and tender but the noodles that soak up the heady rich sauce with green onion, garlic, ginger and Chinese rice wine are what I come constantly back to the plate for.
After all of the food is eaten Sandra asks Chef Danny to come out for some photos. He is self conscious about the marks on his t-shirt but chats and poses for photos. The bill for the seven of us comes to a surprisingly reasonable $569.60SGD! Now that's another bucket list item ticked off ;)
Fish spa

OK look away if you're foot or fish squeamish! Singapore is also known for something quite strange: fish pedicures!  This is where fish nibble a the dead bits of skin on your feet. You generally pay $1 per minute and can buy a pedicure in 15 or 30 minute blocks. Alison and I are the only ones game (or crazy) enough to give this a go. There are three pools with fish differing in size and we are advised to start with the smallest fish and then work out way up to the largest fish.
The first and second fish feel like pins and needles and aren't particularly bothersome but the largest fish do have the occasional nip and are very ticklish indeed! And my skin did feel slightly smoother afterwards although I must admit that a foot file and a sugar scrub would have just as good an effect although they are nowhere near as unusual!
So tell me Dear Reader, have you ever or would you ever try stingray? And would you ever do a fish spa treatment?
NQN travelled to and explored Singapore as a guest of the Singapore Tourism Board
Haji Lane
New Majestic Hotel
31 - 37 Bukit Pasoh Rd, Singapore 089845, Singapore
Sin Huat Eating House
659 Geylang Road, Singapore
Tel: +65 67449755
Lunch : 9.30am - 1pm
Dinner: 6.30pm - 1am