"Interesting" is a great word. It can be used to convey subtle disapproval yet it can be taken to mean of great interest rather that "Oh my, what a freakshow, now that is interesting!" My friend Queen Viv once called the stuff in my kitchen "Interesting." I think she meant that in the sincere sense, although I do have the proclivity to collect odd things that clutter up the cupboards that have been destined for a use two years down the track.
It has been a while since my last In My Kitchen, the food blogger meme that Celia started a while back where we share the various things in our kitchen. Here's a quick look at the more colourful members of my kitchen:
Some amazing Jean-Paul Hevin chocolates that I bought in Hong Kong. I'd open it up and show you the chocolate except I sort of nibbled at them all...
Some amazing silicon molds from Glasshouse Cakes in Revesby! Cannot wait to use these on cookies and cakes!
Some vintage bits and pieces: a rotary whisk and these butter knives which I've wanted forever...
Some lovely enamel cups from Rymill in Coonawarra
I'm not sure why I bought these red, white and blue stars but I can't help but think they might be for an American themed recipe. I bought the giant smarties because giant or miniature of anything fascinates me.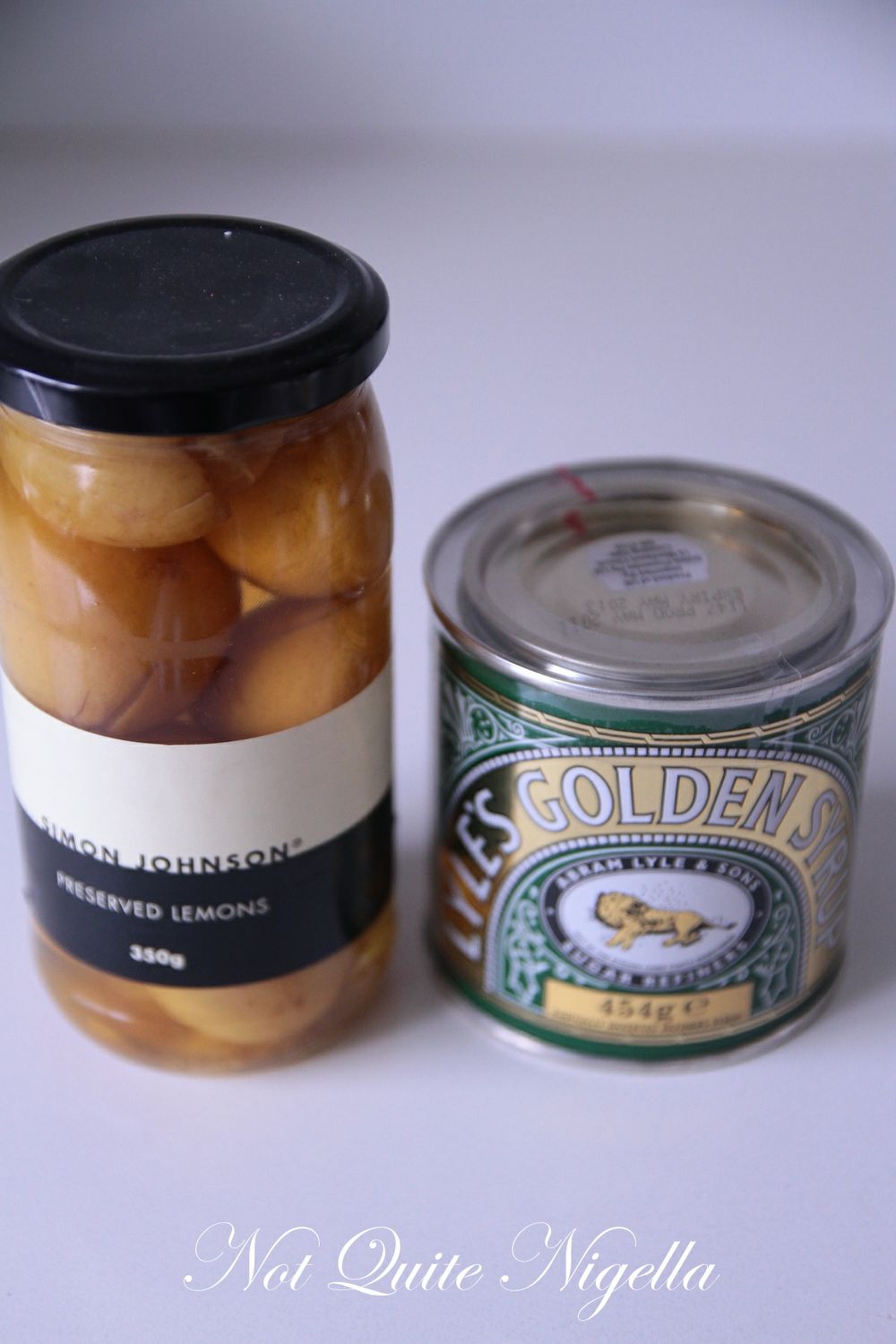 The preserved lemons are for a recipe coming up and I just love the Lyle's Golden Syrup tins so I always buy them whenever I see them.
And yes that's a huge thing of Horlicks in the background. I'm still trying to figure out recipes in which to use it!
One less exciting item used to be these: flour tortillas. Mr NQN and I can't get enough of quesadillas spread with bean dip, smoked meat, melted cheese and crunchy salad. He can easily eat six of these things. Then one day I decided to make some as I was running low in them. It turned out to be incredibly easy and the most time consuming thing was really having to let the dough rest which meant that the rolling process was easier. Nothing tastes quite like a flour tortilla straight from the frypan and serve these warm and you may find yourself ditching store bought tortillas for good! ;)
So tell me Dear Reader, have you ever used the word "interesting" to mean something not good? ;) And are you brutally honest when you think something is off or are you more a diplomatic person?
And because it is Wednesday, here is your Wallpaper Wednesday picture! I'm sorry I missed last week's-I clean forgot! This image is from the Anzac biscuit recipe :) xxx
Made From Scratch: Flour Tortillas!
Makes 12 large or 24 small flour tortillas
4 cups plain, all purpose flour (plus a little extra for rolling)
2 teaspoons baking powder
You will also need a rolling pin, 2 teatowels and a non stick pan
Step 1 - In a large bowl, mix the flour, salt and baking powder with a large fork. In a jug measure the water and oil and add this to the dry ingredients and combine using the fork. Once it comes together, knead this until it becomes a smooth, elastic ball (about 3-4 minutes). Cover the dough ball in cling wrap and rest for at least 30 minutes on the kitchen bench (the more you rest the dough, the  easier it will be to roll, and the thinner it will roll).
Step 2 - Divide the dough into even sized balls (you can make small or large tortillas). You can use a scale if you want to be completely accurate. A dough this size will weigh about 940grams or 1 pound.
Step 3 - Dust a surface with flour and roll the balls into a round shape and then roll out into a circle with a rolling pin. Cover the dough with a tea towel to prevent it from drying out. Heat a pan on medium high heat without any oil and cook each tortilla for about 30-40 seconds on each side (don't overcook). Keep warm on a plate under another tea towel. Serve while warm!