The only problem with trying to fit in so many areas of Texas in one trip is not having enough time to fit everything.
We arrive in Houston after a three hour drive from Austin passing by Lockhart, the scene of our epic bbq meal just the day before. Houston is the fourth largest city in the United States and the largest in Texas.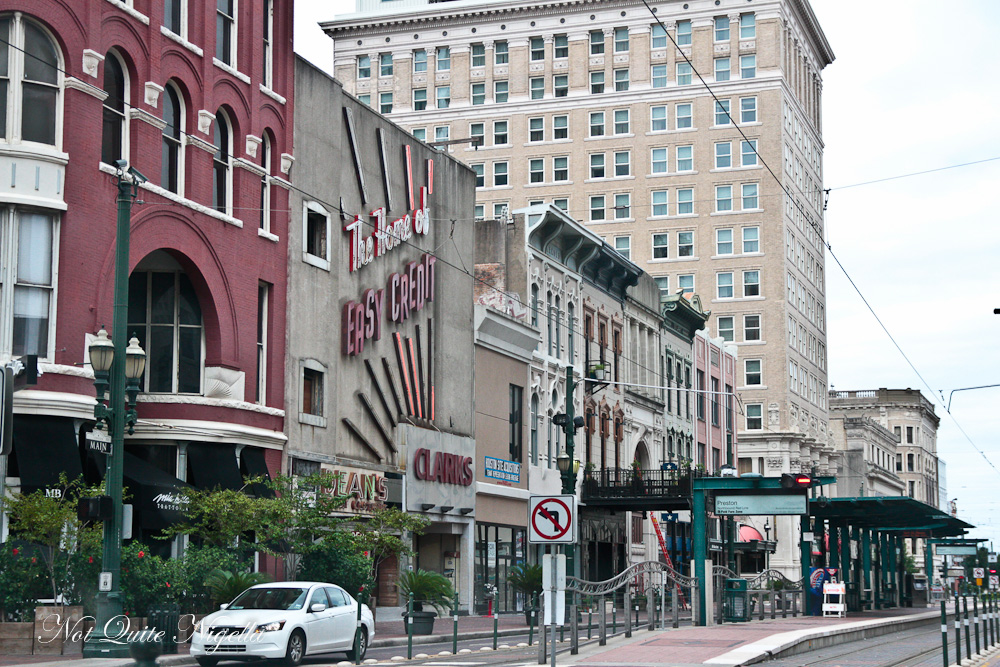 And what is food in Houston like? There are plenty of Mexican eateries and barbecue but there's also soul food and its relative proximity to New Orleans means that Cajun cuisine is also an option. Houston has a large ethnic population so the cuisine offerings are diverse. But it was Belinda's craving for a flan topped chocolate cake that drew us to La Mexicana on Fairview Street in Houston.
Corn chips and salsa
Whomever is making these corn chips is making an absolute fortune because they are everywhere and are very addictive. Here they serve them with a red and green chilli salsa. The red is a little bitter and we both prefer the spicy green salsa.
Orchata $2.75USD
Soup Azteca $7.25USD
I am coming down with a sore throat and as much as I tried to eat fruit and vegetables, the lack of sleep and the draughty hotel in Austin the night before meant that I needed a warming soup. This spicy tomato soup with plenty of shredded chicken meat is just the tonic. It comes with small cubes of panela cheese and avocado as well as a bowl of deep fried tortilla strips.
Small Con Queso with chorizo $8USD
Oh how I live for melted cheese! The melted queso or cheese is combined with uncased chorizo sausage in all of its smokey porky glory. They quickly refill the basket of corn chips and it is dipping heaven.
Crispy Salad $10.25USD
We were both eager for some more salad and this had a good mix of vegetables and other interesting tidbits. There are greens, tomato, avocado, sliced boiled egg, shredded carrot, cucumber and queso cheese. There are also small deep fried rolls filled with chicken meat that really sort of cancels out any goodness from the vegetables but are certainly fun and gives the crispy salad its name. A small bowl of creamy ranch dressing comes on the side.
Enchiladas de Cameron (2) $13.50USD
Our shared main is the Enchiladas de Camaron which is a a flour tortilla filled with small, spicy shrimp in a served with black beans and yellow rice.
The whole reason why we visited La Mexicana was because Belinda wanted the chocolate cake topped with flan. I felt bad for her when she found out that it was not on the menu.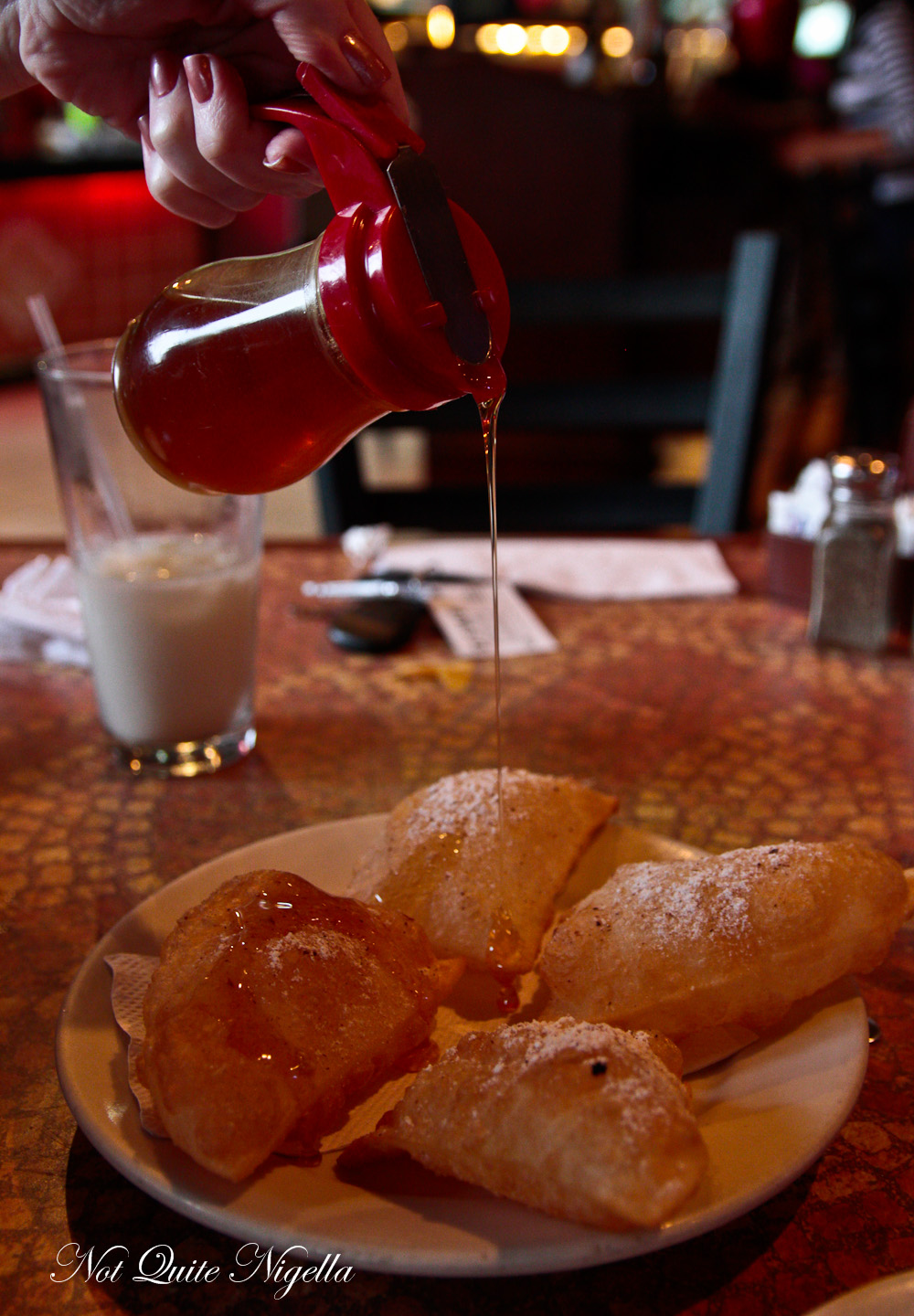 1/2 serve sopapilla $3.95USD
We comforted ourselves with a half serve of sopapilla (literally meaning "holding soup"), that light dough filled with air with a paper thin shell sprinkled with cinnamon sugar. It comes with honey to drizzle on top and there's nothing better than this incredibly thin dough and honey. And this was the lightest, best rendition that we had on the trip so far so all is not lost.
Pastel tres leches $5.75USD
The tres leches cake is also sublime. Moist, light and damp with the three milks (cream, sweetened condensed and evaporated) it comes with a final soaking of the cream. And the best combo? Dunking a sopadilla with some of the sweetened condensed milk cream!
By now, we're both a bit tired. I've been on the road for almost three weeks having had two weeks in Canada at the beginning and the meals feel as though they are getting heavier and heavier. Trying to balance them with work outs and three bites helps somewhat but I'm starting to get a bit tired and just want to go to bed so we head off to our hotel.
Our home for the night is Hotel Icon, a stunning 12 floor boutique hotel. Sometimes you can tell that there was a designer involved with designing hotel rooms. Things just look better, the fittings are thoughtfully appointed and there is harmony to the design. The Hotel Icon is one of these hotels.
Built in 1911 it housed the Union National Bank. Corinthian columns adorn the exterior while Doric columns feature in the interior. The safe behind the reception area is the bank's original safe door.
We're shown to our rooms. My king room is large at 382 square feet. The room itself is beautifully appointed and has two large floor to ceiling windows. The bed is comfortable and the work desk is spacious.
The bathroom is enormous with a separate bath and shower. The bath has an adorable Texan rubber duckie (which you can purchase for $7-I did but promptly lost it somewhere in transit :( ). The Gilchrist and Soames toiletries include body lotion, body wash, shampoo, conditioner and an amenity kit.
The coffee kit is by Wolfgang Puck and the tea is an organic brand called Two Leaves. And there's a fridge although no mini bar - some hotels just don't have them while others do. I sink into one of the two comfortable arm chairs.
It's not entirely smooth sailing. I tried to call downstairs to reach the concierge and left a message. This wasn't returned and when I went downstairs, I was told that there isn't a concierge and that the front desk executes these duties.
Still, a good night's rest is had and we managed to catch an episode of Breaking Bad which always makes for a good night in.
Although hamburgers aren't your usual breakfast item, the next morning Belinda and I visit Lankford Grocery in what looks to be a converted house in a residential area. In fact the sliding garage door from the original home is still there.
Planning your next trip? Ensure you have the right coverage with HeyMondo travel insurance that includes COVID-19 protection. Plus, if you use our link, you'll receive 5% off the price. Find the best deals on flights from all airlines in various currencies with SkyScanner and set up alerts to get notified when prices drop. For reliable transportation options, look no further than 12Go Asia, offering train, bus, ferry, and flight transfers worldwide. Book your transportation now and enjoy a stress-free journey.
When you purchase through these links I will get a small commission at no cost to you. Thank you for supporting me! :)
The garage door
The main feature at Lankford Grocery is their hamburgers - big, hulking, luscious, juicy things.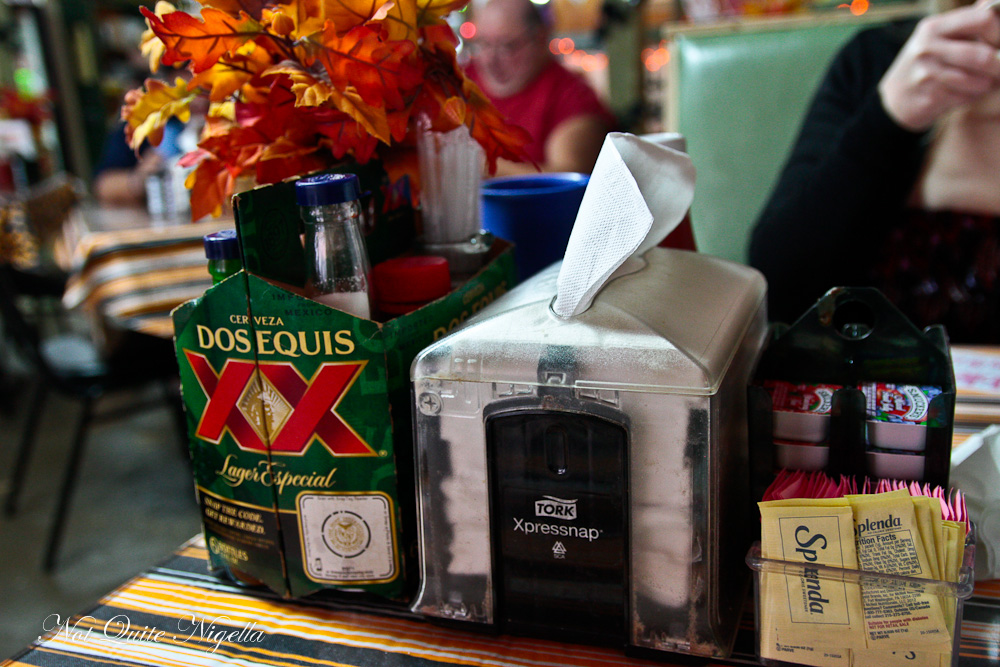 A display of condiments is housed in a cardboard beer holder and they're all ready for Halloween with decorations aplenty. Service is direct but cordial and they point us in the direction of the favourite: a Grim burger. For good measure and in memory of the tostado burger at Chris Madrid's, we try the Frito Pie burger.
Grim burger $9.25USD
It wasn't hard to sway us towards the Grim burger, especially when we saw that it had mac and cheese on it. Along with the creamy mac and cheese there was also bacon, egg and jalapeno and a thickish, soft, well seasoned patty and a soft bun.
Cross section of the Grim burger
The whole thing is soft, luscious and it falls apart in our hands. There's no way to avoid a trip to the sink to wash your burger soaked hands afterwards.
Frito pie burger $6.95USD
The Frito pie burger is interesting. It actually tastes like curry powder which is something that I haven't had during this whole trip so it was a change. But out of the two I have to admit that the Grim burger with its insanely good texture won my heart.
Onion rings $3USD
The onion rings are perfect - crispy crunchy and well seasoned with soft onion inside. It was hard to stop at one.
Because of the ethnic diversity in Houston, one popular dining experience is the "You buy we fry" concept. Usually run by Vietnamese proprietors, they're said to be a popular place to stop by for takeaway, particularly with African American customers.
We stop at J&J Seafood Market on Wood Valley Road. It's not fancy but the fish is fresh due to Houston's easy access to gulf waters. The fried catfish is legendary here and they do a very steady trade even outside of lunch and dinner hours.
The freezers hold all sorts of frozen items like frogs legs, giant soft shell crab, crab and crawfish and king crab legs. If that isn't a hint that we're close to Louisiana I don't know what is.
Catfish fillet and three prawns $6.99USD
The difference here is the seasoning which is a cornmeal based crunch rather than a flour batter. It's remarkable that it isn't in the slightest bit greasy and it provides the fish with a crunchy coating while the catfish remains silky and moist. The thin flat fillets retain an excellent texture.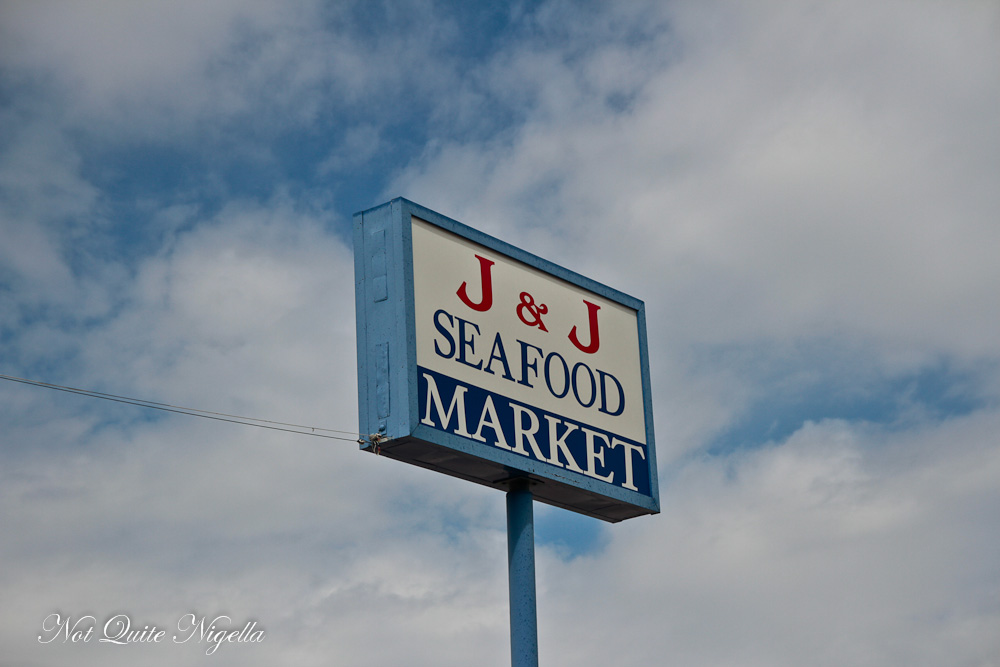 There are sachets of tartare sauce and ranch dressing but in a stunning turn of fishy events, you really don't need them the seasoning is that perfect. In fact the tartare ruins what is essentially the most perfect fish coating ever. As for the prawns, they're not bad but the catfish is definitely the star of the show.
Before we head off to Louisiana, we fill up the car and have the tyres and oil checked before embarking on our next leg - six hours to Louisiana and New Orleans!
So tell me Dear Reader, what is the longest that you've gone on holiday for? And do you prefer to add vinegar, tartare sauce or tomato sauce/ketchup to your fried fish?
All meals in this post were independently paid for. NQN was a guest of Hotel Icon
Want to see the other road trip posts? Here they are!
Road Trip USA: Phoenix to Albuquerque
Road Trip USA - A Breaking Bad Pilgrimage to Albuquerque
Road Trip USA - Quirky Albuquerque, New Mexico
USA Road Trip: New Mexico to San Antonio, Texas
USA Road Trip: Spicy San Antonio, Texas!
Road Trip USA - A Pilgrimage To Lockhart, The BBQ Capital of Texas
La Mexicana
1018 Fairview St, Houston, TX 77006, United States
Phone:+1 713-521-0963
Sunday 7:00 am – 9:00 pm Monday to Thursday 7:00 am – 10:00 pm Friday to Saturday 7:00 am – 11:00 pm lamexicanarestaurant.com
Hotel Icon
220 Main St, Houston, TX 77002, United States
Phone:+1 713-224-4266
www.hotelicon.com/
Lankford Grocery
‎ 88 Dennis St, Houston, TX 77006, United States
Phone:+1 713-522-9555
Monday to Saturday 7am-3pm
Closed Sunday
www.lankfordgrocery.com/
J&J Seafood Market
3825 Wood Valley Drive, Houston, TX 77025, United States
Tel: +1 (713) 661 6102
Monday 11am-6pm
Tuesday to Thursday 10am-7:30pm
Friday and Saturday 10am-8pm
Sunday: closed