Meringues are one of those delightfully light, sweet confections that have been enjoying a revival of late due to innovative and colourful ways of piping them. Here I show you how to make the most beautiful but easy colour circus strip meringues and other styles that may have you swooning!
This recipe is brought to you by CSR Sugar
The other day I turned to my trainer Nina and warned her that my birthday was coming up in three weeks. You see we have a tradition where we make birthday cakes for each other. Last year she made me a turtle shaped cake and I made her a Hawaiian carrot cake.
"Oh I'd better start cooking now!" she said, eyes wide with fear. Because if there is something Nina hates and fears, it's cooking. She often throws long hints that it would be great if I cooked for her and of course I agree if somehow we can arrange it so that she does the exercise for me. She has a small but well used repertoire of dishes so I consider it a great feat when she makes a cake for me. There are some cake making basics that she is in the process of learning and one of them is not to make the cake three weeks ahead.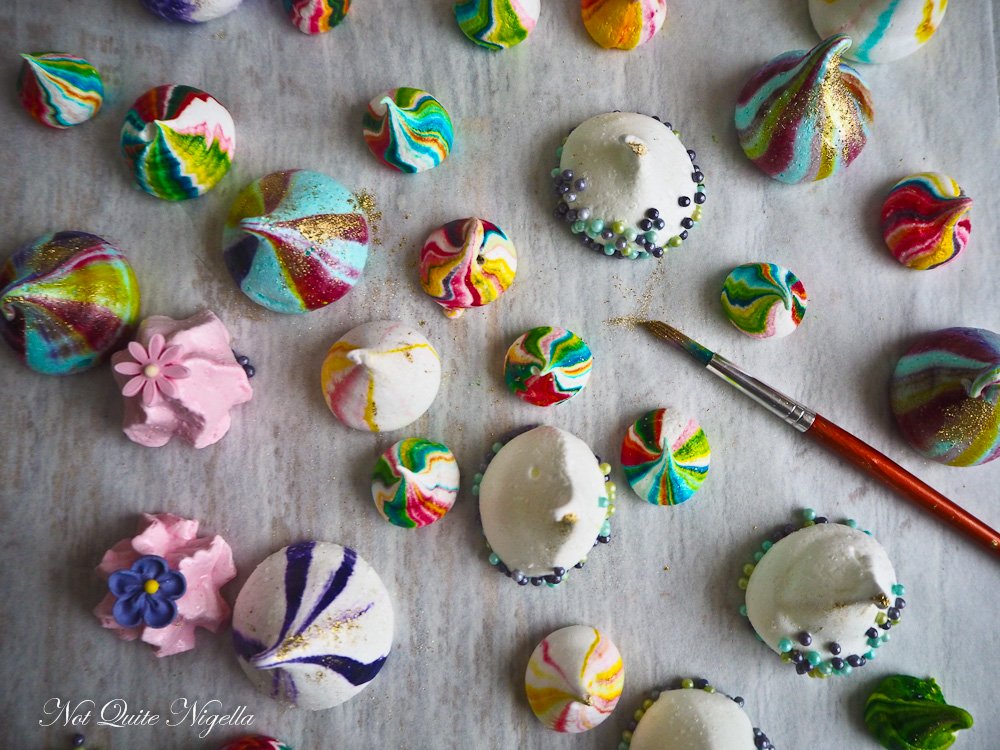 Sometimes all I do is point Nina to the simplest recipe in my blog. Indeed if there was a cookbook that featured recipes with three ingredients that suited her lifestyle I would just buy that for her because that would solve her problems. I've had cookbooks on the mind lately as I was asked to contribute a recipe for the CSR cookbook. CSR produces the largest range of sugars and syrups in Australia and all their sugar is 100% graded - no doubt you've seen their products on the shelves and I had the recipe for them!
I made these meringues during the recent Sydney storms. It was raining torrents outside and I used that as an excuse to barricade myself at home and turn on the oven. Although it was gloomy and gusty outside and the palette was 20 shades of grey the process of making these colourful meringues cheered me up no end, particularly when I shared a pic of these circus colourful meringues on Instagram (where I saw the original idea via Charlie Buckett) and people were so positive about them. And the striped effect? Easy! I promise that you will find yourself piping away madly. These make the most perfect gifts and during the Sydney storm I found myself giving away boxes of these colourful little droplets to friends and people that I had meetings with. It was like sprinkling confetti on people on a colourful gloomy day.
If you have a recipe that you want to share as part of the CSR "Made for Memories" cookbook they are also welcoming contributions from you Dear Reader!
All recipes must:
- Include a CSR product in the ingredients
- Fit within the categories: biscuits & slices, cakes & cupcakes, jams and chutneys, sauces & marinades, breads & muffins and desserts & sweets
- tell CSR why the recipe is special to you in 25 words or less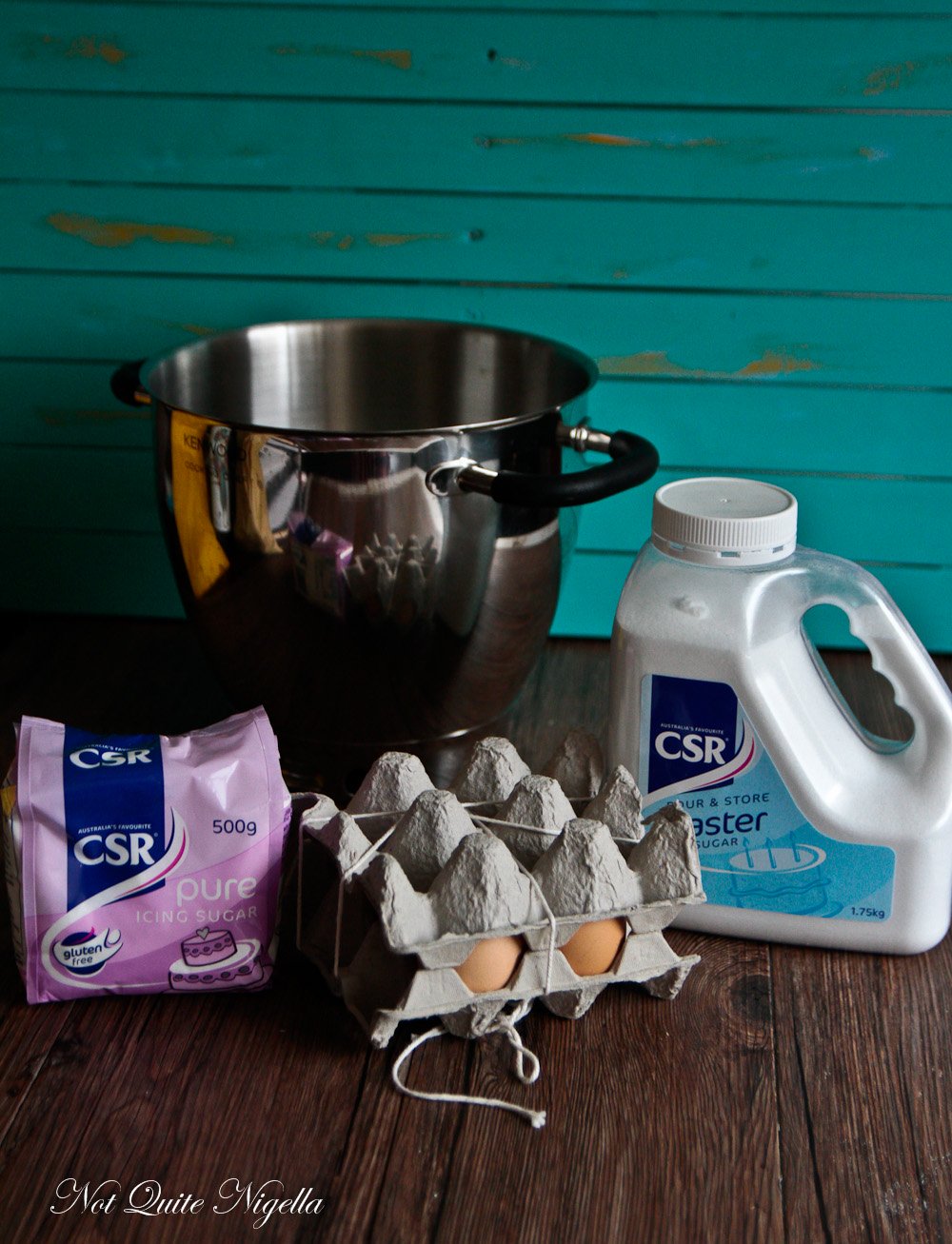 *
Entries can be made in three ways – via comment or image share
Share the name of a beloved recipe (for example Aunty Pat's famous apple pie") in the comments below and explain the special memory behind it in 25 words or less.
Share an image on your own Instagram profile and include your 25 word memory in the caption. Make sure you use the hash tags #madeformemories and #bakingnation to enter the competition so that we can find you.
Head to the CSR Facebook Page and post an entry as a comment with your 25 word memory and the name of your special recipe. You can also upload a photo, but it isn't mandatory.
Prizes: 45 recipes will be chosen from all entries to feature in the Made for Memories cookbook.
All 45 selected recipes will be awarded a $50 Wish Gift Voucher as well as a copy of the cookbook once released.
The top 3 recipe entries chosen will also get to fly to Melbourne to go behind the scenes at the cookbook photo shoot to learn about food photography as well as food styling! They will also receive a Magimix Patissier worth $1,199!
Winners will be announced on May 28th, 2015! The competition terms and conditions are here: http://www.csrsugar.com.au/index.php?cID=9643
So tell me Dear Reader, if you had to enter a bake off or put forward an entry, what is your go-to sweet recipe? And every year do you make your own birthday cake, does a friend or family member make it or do you buy it?
DID YOU MAKE THIS RECIPE? Share your creations by tagging @notquitenigella on Instagram with the hashtag #notquitenigella
Striped Meringues
Rated 5.0 out of 5 by 1 readers
An Original Recipe by Lorraine Elliott/Not Quite Nigella
Preparation time: 1.5 hours
Cooking time: 2 hours
Pavlova
3 egg whites
1 teaspoon cream of tartar
2/3 cup CSR caster sugar
For circus striped Meringues
Food colour - of your choice
Paintbrushes (only used for food, I didn't need to point that out I'm sure :))
Disposable piping bags
Gold lustre dust
Flower meringues
2D piping tip
Disposable piping bag
Food colour gel of your choice
Sugar flowers
For large sparkly meringues
Plain large tip
Disposable piping bag
Small sprinkles
Step 1 - Preheat oven to 100C/212F. Line two baking trays with parchment. Make sure that your beater bowl and whisk are completely clean and dry. Whip the egg whites with the cream of tartar in a clean mixer with a whisk attachment. When it reaches soft, foamy peaks, gradually add the sugar. Whip until you get firm peaks - you should be able to turn the bowl upside down and the white should not move.
For circus striped meringues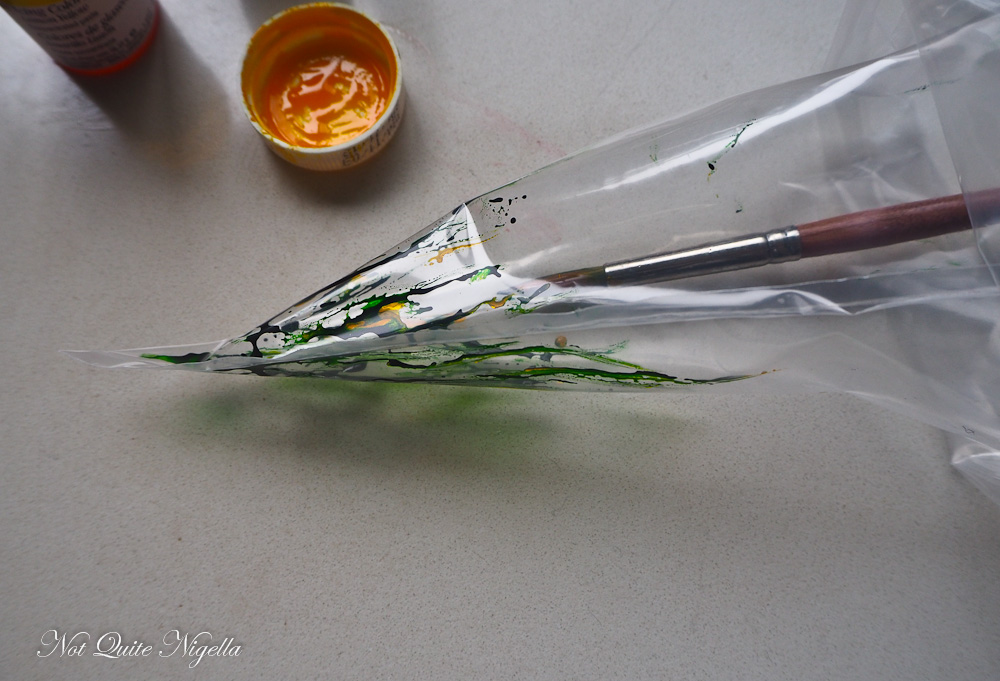 Step 2 - With a paintbrush, paint stripes down the inside of the piping bags using a separate paintbrush for each colour (I made green and yellow ones). Fill with a small amount of meringue-about 1/2 of 3/4 cup of meringue will produce a vivid striped effect (the colour lessens towards the end of the meringue). Snip the end of the bag and pipe onto the parchment and bake for 1 hour until they can lift off the parchment. Brush with lustre powder (optional)
For flower meringues
Step 3 - With a toothpick, colour the meringues and place the 2D flower tip in the piping bag. Spoon some meringue in the bag and pipe large dollops. Place a flower on top and bake for 1 hour and 15 minutes until they can lift off the parchment.
For sparkly meringues
Step 4 - I find with the large meringues, using a piping tip helps to keep the shape. Use white meringue and fill a piping bag fitted with a large plain nozzle. Pipe the meringues and then scatter the sprinkles around the sides of the meringues. Bake for 1 hour and 15 minutes until they can lift off the parchment.