This story is part of my list of things to do in Siem Reap »
Mie Cafe
Many restaurants in Siem Reap have menus that do Cambodian dishes as well Western dishes but there isn't a proliferation of great fusion restaurants. However Mie Cafe is one of those that do fusion well. It is housed in a lovely colonial style house lush with greenery and frogs, It is an open air restaurant and staff will point fans in your direction when you sit down to cool you off and ward off mosquitoes. And for vegans there is also a vegan menu.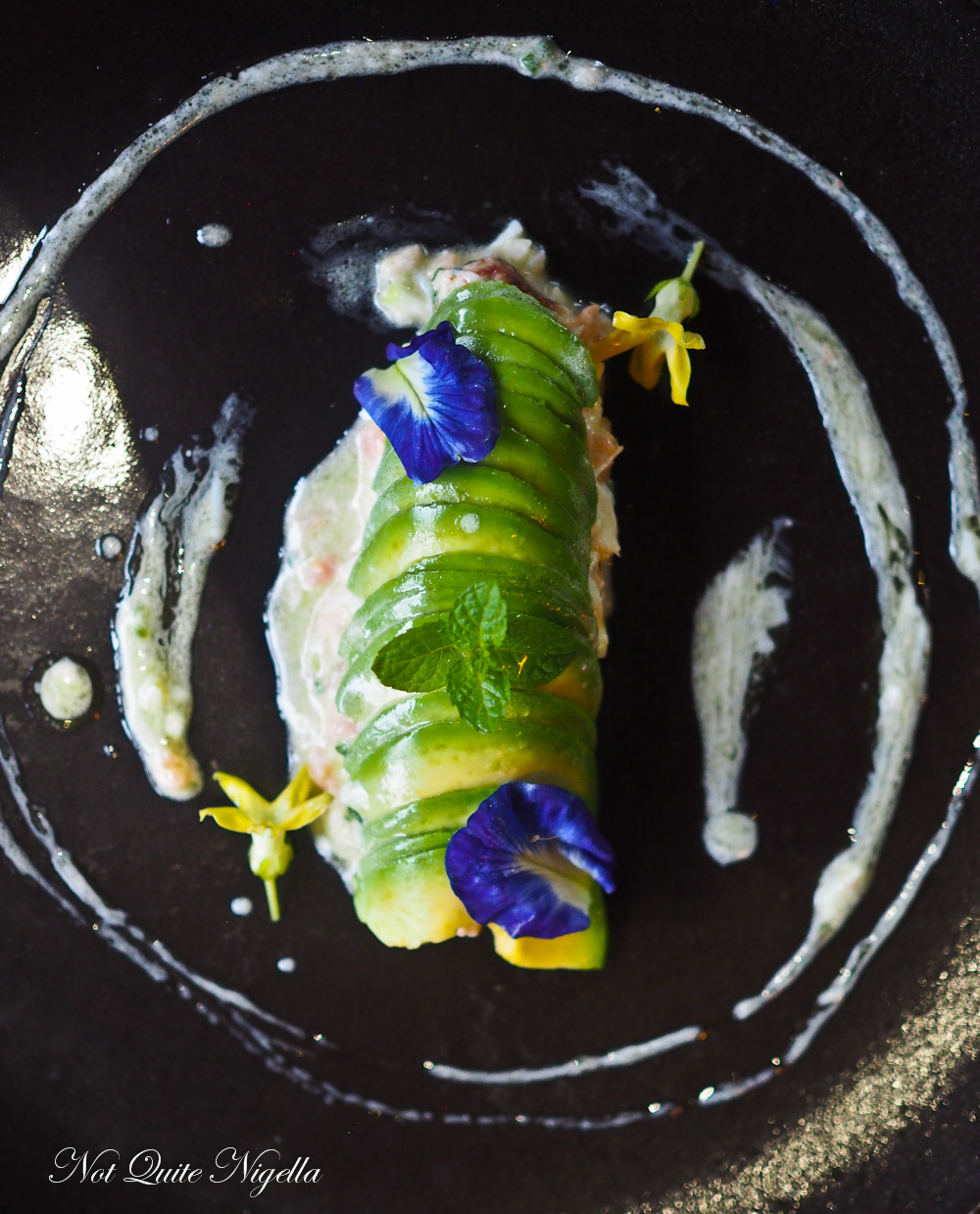 Avocado cannelloni with Mekong crab at Mie Cafe $7USD
Chef Palo Siv works in the glass fronted kitchen and the menu is made up of fusion dishes like a divine avocado cannelloni with Mekong crab, smoked salmon, cream, olive oil, green onion, green apple and lime juice. For mains try the pork ribs that are soft and lip smackingly good (although the fries that they come with are quite bland) or the fabulous risotto cooked to order. This is topped with oven roasted tonle sap crocker fish fillet with brown butter, sautéed squid and napoleon emulsion-the fish is so luscious I can still readily remember the texture now.
Panna cotta with wild sticky rice $3.50USD at Mie Cafe
Dessert should not be skipped and we adored the panna cotta with wild sticky rice with chocolate crumbs and mango sorbet. These are flavours you may not normally see together but they work. Along with Chong Phov Khmer and Marum this is another favourite restaurant. Service is a little uncertain though.
« Find other things to do in Siem Reap
This post contains affiliate links. These allow me to earn a small commission but at no extra cost to you x.