Father's Day is tomorrow and if you want to give your dad a tasty food surprise then here are 5 Father's Day foods that your dad and your whole family will love! There's the easiest 4 ingredient chocolate fudge using Tim Tams and Milo, healthy blueberry and chia pancakes, a barbecue beef brisket from scratch, a Milo Whisky Chocolate Cake plus the most delicious plank salmon done on the barbecue!
Did you make this recipe?
Share your creations by tagging @notquitenigella on Instagram with the hashtag #notquitenigella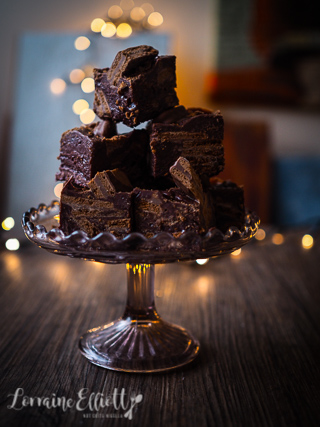 Did you know that you can get a gorgeous creamy, non grainy fudge with just three (or four if you want to add Milo) ingredients? This fudge was a revelation to me as I have always struggled with fudge setting properly but it's simple, smooth and delicious!
Is your father on a health kick? Mine is permanently and only really eats healthy food. This is a fluffy pancake mix with the goodness of chia seeds and blueberries with a rich blueberry sauce. The whole dish including the sweet sauce just has two tablespoons of honey or sugar yet is sweet enough to be satisfying!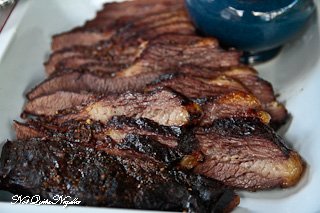 This is a bit more complicated that the two recipes above but I promise it is worth it in the end. After visiting Lockhart, Texas I became inspired to make my own Texas beef brisket. Here is a step by step guide to achieving a wonderful melt-in-the-mouth beef brisket, plus a range of sides to go with it!
If your dad loves chocolate then he will love this Milo Whisky Chocolate Cake! It's a triple layer cake with plenty of dark chocolate enriched with whisky with a dreamy chocolate fudge frosting that is a cinch to make and lots of Milo on top!
Barbecue plank salmon is one of the easiest and most fun ways to serve salmon. You grill the salmon on a cedar plank which gives the salmon a wonderful flavour. The salmon is then glazed with a gorgeous white miso, sesame, ginger glaze and then paired with a broccoli, bacon, cranberry and feta salad for a Father's Day to remember!
So tell me Dear Reader, what does your father enjoy eating? What are you doing tomorrow for Father's Day?