Frank and Chitch is a dog friendly cafe in Earlwood serving up cafe breakfast classics as well as lunch specials including an enormous Fried Chicken burger and a healthy poke bowl. And your four legged pooches aren't forgotten with their very own menu!
The cafe's owner Nick Retsas named Frank & Chitch after a customer and his dog. Chitch aka Anthony was Nick's best customer at his previous venture Bean Haus (a casualty of COVID-19) and he and his dog Frank would come in every morning. Sadly Frank the British Bulldog passed away in late 2019 so he named the cafe after the pair.
Today we have brought little Teddy Elliott along. The cafe has around half a dozen outdoor tables with most patrons eating outside, many with their pooch pals.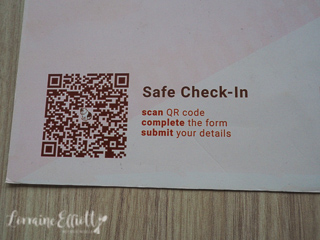 Service is really lovely, even when they break it to us that they are out of the main reason why we are here: the dog snacks. Teddy is patiently waiting at our feet giving puppy dog eyes at the two men next to us eating burgers while I get busy ordering.
Mr NQN loves his mango and banana smoothie that is sweet and ice creamy. I like my sticky chai although it is very strong in spices and for $6.50 I would have assumed came in a pot. I also find the 70C extra for honey a bit odd and along with almond milk makes this the most expensive chai latte I've ever had at a cafe.
We decided to get one healthy item and one not so healthy. The fried chicken burger fillet is enormous and spills outside of the bun on each side and the fillet is juicy with a delicious crunchy batter. It's very moreish and also gargantuan in size. There's also coleslaw, American cheddar and pickles, slaw and a side of fries I have also added avocado to it.
Along with them being out of the dog treats, they were also out of sashimi so their replacement was hot smoked salmon with wakame, seaweed edamame, fried tofu cubes, pickled vegetables and brown rice, dressed in a soy ginger sauce. It's good although the dressing could use a touch more pep. The kim chi and the hot smoked salmon are also delicious although it does end up being an expensive breakfast once you add the kim chi which the bowl really needs.
As for the dog treats, Teddy eventually got to try them at a later date. His favourite was the parmesan and peanut bone cookies. When he really likes a treat, he takes a piece and then backs from us still staring at us and then disappears into his "apartment" aka his crate to feast on it uninterrupted.
And on a hot day, the watermelon and blueberry yogurt bone ices were just the ticket although he only managed a small amount of it which is not surprising, given his tiny size!
So tell me Dear Reader, are you team healthy breakfast or team indulgent breakfast? And nowadays are you sitting inside or outside?
This meal was independently paid for.
Frank & Chitch
2-4 Barnes Ave, Earlwood NSW 2206 Monday to Friday 6am–4pm
Saturday & Sunday 7am–3pm
frankandchitch.com.au